Venom and Shishiliza collaborate with Buzzi Lee, Yanga Chief, Beast Rsa, Focalistic, Blxckie & 25k on Sho Boy
Today Pretoria based Hip Hop DJ, Venom and BashVision aka ShiShiliza, drop, a new single titled Sho Boy is available on all digital platforms. Sho Boy is the first single to be taken from their upcoming collaborative project.
Read more: #NewMusicFridays: Frank Casino Links Up With Riky Rick On New Single "Forever"
The single is the first offering from the upcoming collaborative project from Venom and Shishiliza. The project is produced by 021's producer Junior Taurus. Sho Boy features SA Hip Hop and Amapiano heavyweights Riky Rick, Junior Taurus, Buzzi Lee, Yanga Chief, Beast RSA, Focalistic, Blxckie and 25K.
Speaking about Sho Boy, Shishiliza explains that the song is a combination of the things that we love about both Hip Hop and Amapiano. "The track is a fusion of strong Amapiano beats that brings together elements of Hip Hop through the features and sound," he explains.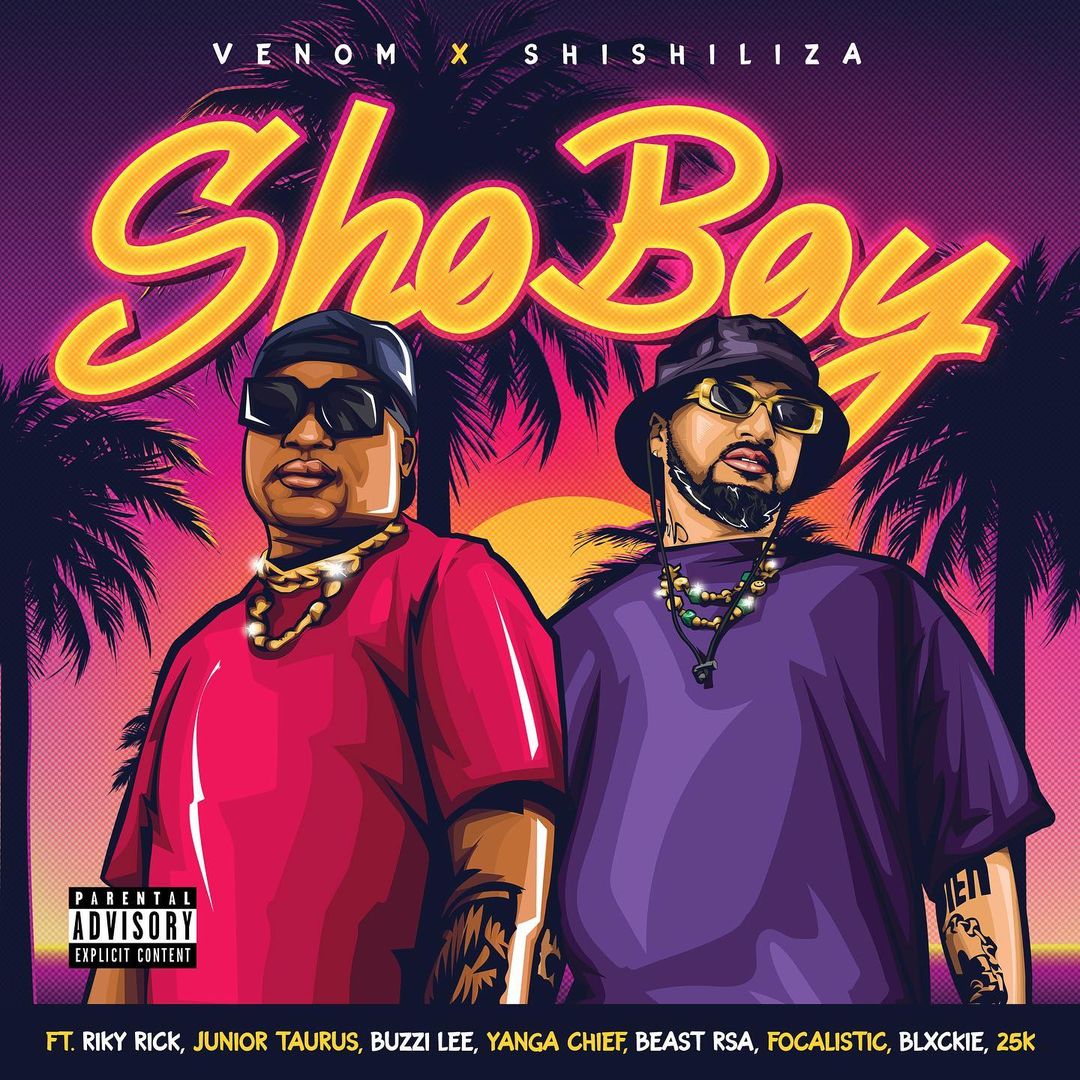 Shishiliza explains how the collaboration with Venom on Sho Boy came about
"About a year and a half ago I had worked with Venom on one of his previous singles," Shishiliza explains. Adding that he has been busy behind the scenes producing and writing for several people in the industry while Venom was releasing singles. "We decided to come together just to do one song, we ended up collaborating on multiple tracks that ultimately lead us to work on a collaborative project", he says.
Speaking about how the collaboration came about, Shililiza explains that they got the beat first. "All we had was a beat from Junior Taurus and an idea of the people we wanted to jump on the track. Riky Rick had a song that he had been working on for years called Sho Boy", he explains. Adding that they added beats, vocals and more features to the track and agreed that it sounded good. "Riky Rick played a major role in this Project!" he exclaims.
Sho Boy is the first of many collaborations from the both of them because in 2022 we'll be getting more music from them.
Stream and purchase Sho Boy on all major digital stores.