Youngsta CPT and Shane Eagle come together on their long awaited collaborative single, AMMO
Shane Eagle and Youngsta CPT have finally released a collaborative joint. Titled AMMO, the new single comes with stunning visuals to match. AMMO is produced by up and coming producer, ShaneyJ- have you checked the song out yet?
Read more: WATCH: Shane Eagle Releases Anime-Inspired Visuals For "PARIS" Ft. Nasty C
"AMMO is an expression of rhythmic force reserved for two independent MC's, unified in the midst of a "world reset" to supersede the current format of anarchy. In this context, an insuppressible duo – Shane Eagle and YoungstaCPT link up for a long awaited collaboration," part of a statement reads.
AMMO is described as a lyrical offering to the globe, where the connection of their realms speak for a multifocal cause. ShaneyJ's beat creates an ominous and subdued feel to the song, yet the atmosphere of the song is strangely upbeat as the two emcees trade bars.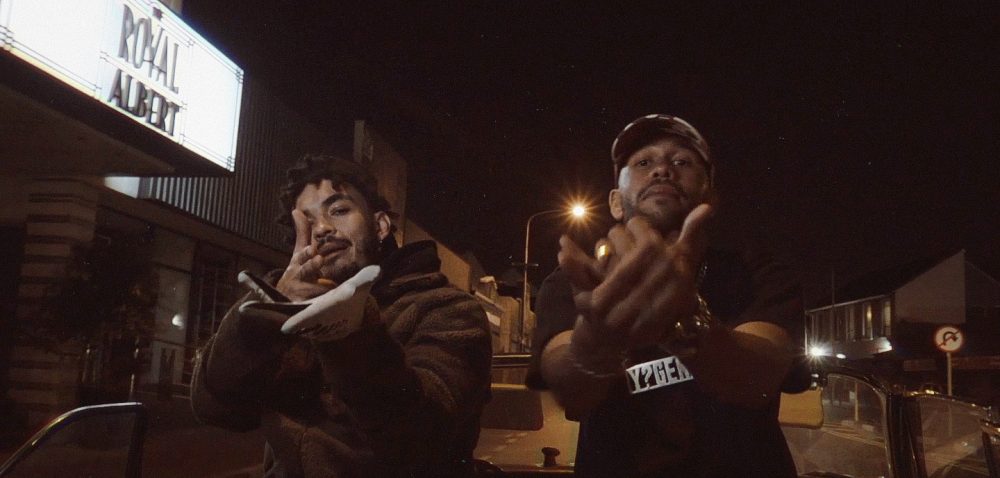 The music video was shot in Cape Town and directed by Nicole Swartz
The visual is set on the streets of Cape Town and is shot from an aerial perspective of a city landscape. The visuals are directed by visual artist Nicole Swartz as a maze, with Alfonzo Franke guiding the camera.
As the artiste's navigate a new era, they simultaneously maintain their role of rewriting barriers of expression. An extension includes a subtle thread to the narrative and is reflected in interchanging scenes that captures the rappers climb on the grounds of the historical "East Fort" site. Intentionally scouted by filmmaker Imraan Christian as a symbol for the collapse of previously enforced ideologies that continues to affect the people of South Africa today.
In retrospect, the song makes a full circle swing for the artists to fire away with ammunition, as they forge onto the introduction of their individual upcoming projects. As such, Shane Eagle aims to advance the platinum status of internationally acclaimed mixtape DarkMoonFlwr" whilst YoungstaCPT surpasses endurance in the arrangement of an unprecedented upcoming 31st project.
Stream and purchase AMMO on all major digital stores! Watch the visuals below!