Neyo goes local with South African app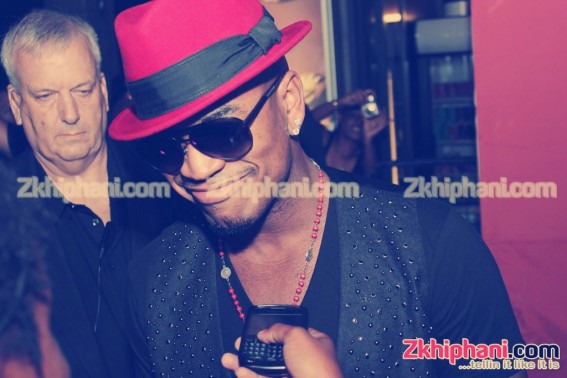 It's most young persons' dream to do what you love and love what you do! That said, for one young South African Mervyn Naidoo, this is no longer a dream, but an absolute reality. Mervyn Naidoo, 28 and born in Johannesburg, South Africa, had always been interested in technology and especially the new technology sphere of apps and gadgets. His company APPME, started in 2011 as an idea and in 2012 it very quickly became a force to be reckoned with.
A black owned full service digital agency, APPME, has recently hit the big time with the American singer/ songwriter NEYO, becoming one of the first superstars to sign up for the application. NEYO was so blown away by the services and functionality of the app, when in South Africa recently he immediately signed onto APPME. Not forgetting our local stars, APPME has recently signed on 'BLAYZE', a South African Artist and producer and will be the first SA artist to release his mobile app through APPME. The company has also just recently launched a presence in the United States, through the 'Hoodrich Family' most music fans will know as Maybach Music, that works with such artists as Rick Ross.
Mervyn Naidoo says "Many reputable and aged agencies 'do digital', however, few offer a strategic insight with creative ideas to live across the multitude of digital channels. Our strength is diversity which allows us to have a multidimensional view of digital. This insight forms the basis of our approach to every piece of work.  We are young ,vibrant and energetic about what we do, we use our imaginations everyday and we have fun doing what we do and it shows.  APPME is an affordable platform which allows South Africans businesses and entrepreneurs small, medium or large to own a fully customisable app that connects business and consumer at the touch of a button "
APPME is currently the most affordable rental application system in the world. It allows you to simultaneously create, edit, and manage an iPhone, iPad, and Android app online using a powerful content management system. Every app created with AppMe is a native app that appears in the iTunes app store and the Google marketplace. Other companies who currently use APPME include : Reach for a Dream Foundation, Signature Restaurant in Morningside and Speed and Sound Magazine to name a few. Some of the 43 amazing features on the app include one touch calling directly from the app so you NEVER have to save a number again, image galleries, fan walls and GPS directions straight to your business door. To see what APPME can do for you please go to www.appme.co.za
Facebook Comments