Budweiser King of Decks Winner Nkanyezi Kubheka rocked the Ultra main stage this past weekend alongside the world's class DJs the likes of Afrojack, DJ Snake, Steve Aoki, Jamie Jones, and Mzansi's own Black Coffee and he pulled through with an electrifying set.
Hailing from Durban, the same breeding grounds of Gqom, but this weekend Nkanyezi showcased his diverse versatility. Adding Afro-house, Gqom, Amapiano and house beats, in front of a cheering crowd.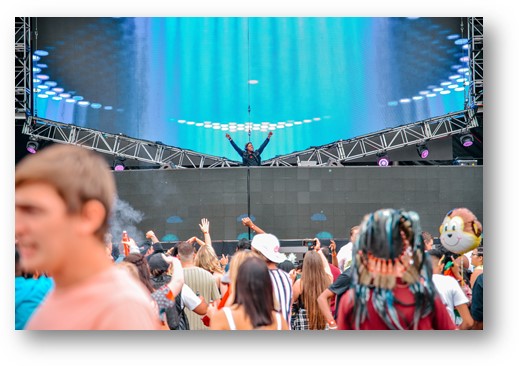 "Everything in my life has led to this moment. To be here on this big stage, playing with my heroes and legends, is more than a dream come true. I have to thank Budweiser for the best moment of my life and to be a king. To look over a sea of smiling people and be able to play my favourite tracks was magical,"

-said Nkanyezi.

"We couldn't be more proud of Nkanyezi. From winning the very first Budweiser 'King of Decks' to taking his place on the main stage of Africa's biggest Electronic Music festival stage, and then blowing everyone away. His success is a message to all Kings of Culture out there, to take their shot at success. Nkaynezi's journey with Budweiser does not end here. He will also be participating in many other opportunities designed and for him. We know that he is completely energized to take on this next level of his career as a professional DJ."

-Estee Burger, Marketing manager for Budweiser said,
For the first time, sounds from the African underground such as Amapiano & Gqom were experienced at an Ultra Festival, giving the international electronic music event a unique Mzansi flavor.