Nostalgic Feels from PUMA's New Future Rider Sneaker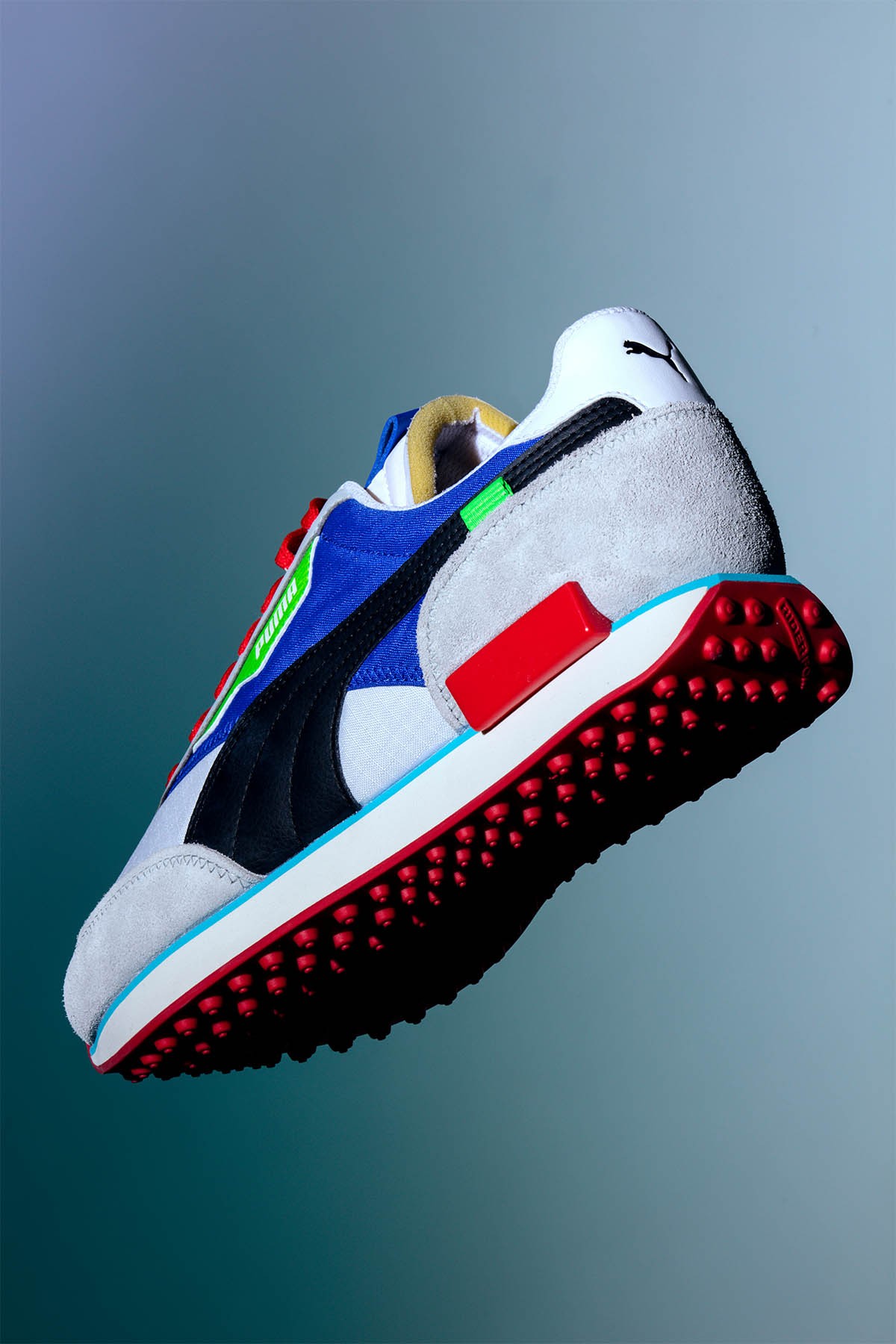 PUMA is revisiting the 80's with the nostalgic designs of the brand's new Future Rider sneaker. The kicks manage to creatively merge the fun and quirky aesthetics of 80's runners with the progressive and futuristic look that is currently dominating the sneaker scene. Although the shoe is a completely new in style, it is largely inspired by elements from Puma's running sneaker, the 1980 Fast Rider. The new and redefined version combines a variety of textiles such as ripstop nylon and smooth suede that seamlessly merge to form a modern, yet retro aesthetic that can appeal to both new and old target audiences.
This "past" meets "present" idea is no coincidence as it forms part of the German brand's strategy to prioritize relevance and therefore remain competitive in today's complex marketplace. Thus by revisiting some of the brand's most iconic styles and revamping them to meet the modern tastes of today, Puma proves to be a classic brand for the future through its reinvention. The brand refers to this approach as "Futro" (a combination of future and retro), whereby Puma is still able to influence current sneaker culture all while remaining true to its origins in sports.
Facebook Comments