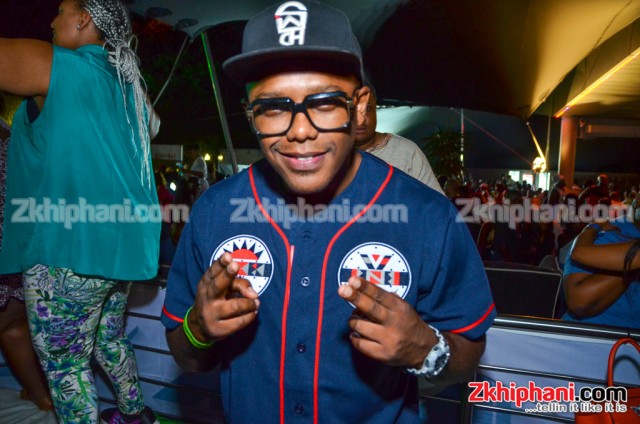 Uhhhhh Ohhhh! Switch done started something! It is indeed a beautiful day in South African Hip Hop because two of the most critical tracks to the movement dropped this week. DJ Switch dropped the official Now or Never Remix. Thapelo Raphuti aka TTP also dropped his unofficial version of the remix, Now or Never Street Remix, a couple of days ago. The DJ Switch remix that dropped today features Youngsta CPT, Priddy Ugly, Ginger Trill,  Kid Tini, Blaklez, Siya Shezi, Shane Eagle, Bigstar Johnson, Reason and of course rap veterans PRO and Proverb. The track is even trending so it is quite a big deal!
@DjSwitchSA #NowOrNeverRemix is trending,this mean you are a hard worker..big up!!! pic.twitter.com/YDn1f5AruG

— T I C Z A (@TiczaBW) July 13, 2016
I had a huge grin on my face when I heard PRO on this! He came back like he never left. Dankie San'. We see where Kwesta gets his inspiration from. Young CPT is Fire! Tjo! The wordplay was on point and the flow was nice. Reason is nice on the vernac tip almost wondered who this new kat is. If he ever wants to reinvent himself, he knows what to do.
Ginger Trill, Bigstar and Siya Shezi??? I had no idea how nice they are. I was pleasantly surprised by the how fresh they sound. Blaklez lost me a little to be honest, he's still nice though. He is easily one of the most slept on rappers in the industry. There is a kat on here that sounds like Flabba, I almost died. He brought the heat. Clean and straight to the point! Zakwe was a bit off beat and he even admitted that he was but that was a technical glitch and didn't reflect his verse. The best on the track for me has to be Shane Eagle, he almost gave Proverb a run for his money.
The Street Remix features namely Chazzy Le Hippie, Boy Wonder, L Tore, Big Zulu, Horus the God, Illy Amin, Maxhoseni, Golden Shovel, Jiji F, Shynn Armour, T Mech, Nirex, Naked Eye, Kislev, Ace of Spades and Joint Pusher. TTP put these kats together decided to release their own version which they call the Unofficial Street Remix. The hunger and the spirit of Hip Hop is apparent on this track.
You know how we go HAM when a rapper spits bars on a track? This track is not just about the bars, the flow or how hot the beat is but it's about telling a story and advocating for the movement and advancement of Hip Hop. It's also about going back to basics. Sort of reminding us what we as Hip Hop used to be and getting us back to where we need to be.
The stand out emcee for me were Chazzy Le Hippie. Damn! She did the most on this track. She is the only female to be featured on the both the original and the remixes. Every single emcee on this joint is hella talented; the ones whom I related to were Boy Wonder, Horus the God, Illy Amin, Golden Shovel, Ace of Spades and Boy Zulu. I was mad disappointed with Naked Eye's verse though but it's all good. The track is a whopping 15 and half minutes long and features 16 emcees. Now that's buck!
Most of the emcees on this are unsigned, they make music for the love of it, to push their skills, to advance the movement and in most cases to keep it alive. TTP says the Street Remix was intended to put fresh talent on. "I wanted emcees that were raw and wouldn't hold back and those who had nothing to lose", he said. He got rappers from different regions such as Lesotho, the Vaal, Johannesburg and many other places. The purpose of the track was to bring forth perspectives and flows that are different from what we normally hear on the radio. These rappers shoulld get noticed as the dope rappers that they are and for their contribution to the movement.
What DJ Switch did with this Now or Never track is dope. It's not about the money or the partying, it's deeper than that. It is a commentary on the current state of Hip Hop. It's not a diss track and it is not meant to demean what the commercial industry is. Instead it's questioning why we are where we are and how did we get here as a movement? Why did we let the real rap go? The track also provides a remedy for what can be done to heal the situation. If you want to know where you can start to change the game, listen to this song and do the MOST! Remember, it's Now or Never. It's time to change the game!
The Official Remix
[soundcloud url="https://api.soundcloud.com/tracks/273425264″ params="auto_play=false&hide_related=false&show_comments=true&show_user=true&show_reposts=false&visual=true" width="100%" height="450″ iframe="true" /]
The Street Remix
Download: https://www.datafilehost.com/d/b49c08d6
[soundcloud url="https://api.soundcloud.com/tracks/272706994″ params="auto_play=false&hide_related=false&show_comments=true&show_user=true&show_reposts=false&visual=true" width="100%" height="450″ iframe="true" /]