EXCLUSIVE – Ntando Duma returns to Rhythm City!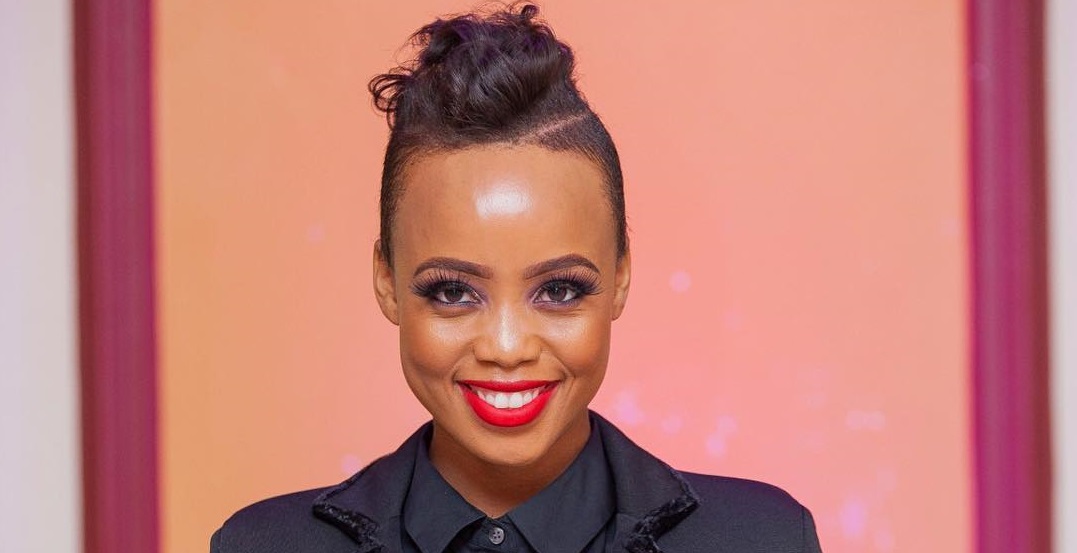 Ntando Duma returns to Rhythm City after a two year hiatus!
The celebrated cheerful South African television personality Ntando Duma is making a comeback to the much loved local drama series Rhythm City in January 2019, after leaving the soapie a couple of years ago.
Duma astonished a lot of her supporters on 31 January 2017 when she made the announcement, She told her fans that she genuinely wished she could stay longer on the show but she had different goals and ambitions that she wanted to reach therefore she had to go away but now she is back like she never left!
Ntando who portrays the role of Zinzi Dandala, a bad girl on the show, spoke exclusively to Zkhiphani about her return,
On my last scene I was going to New York but now I'm returning home because I need to attend to some family matters, I'm coming back as an older Zinzi with no chiskop, I'm an older person, as well all know Zinzi is a rebellious child so the story line is very hectic, there is lots of feistiness
Says Ntando Duma.
Ntando made her debut on the television drama series back in May 2015 when she was still a teenager herself as a nineteen year old young woman, at the time her character Zinzi was a sixteen year old troubled teenager.
Zinzi comes back on screen as a 20 year old year old confrontational, outspoken, cocky and very spoiled child who knows what she wants; she is very hands on and independent. Speaking on some of the personal traits she shares with Zinzi, this is what Ntando had to say;
Definitely independence, we are both very strong women who can handle anything regardless of the situation. We are also very feisty, I would like to think that I'm feisty but not like Zinzi, she is extra! Zinzi is a very confident little girl and she is happy about whom she is and she is proud of whom she is as well and I would like to believe that I have those qualities too
says Duma.
Ntando had a fruitful and rewarding 2017, she gave birth to a bouncy baby girl whom she named Sbahle Lisakhanya Mzizi. Ntando became a mother for the first time a couple of months after leaving Rhythm City in June 2017.
Ntando Duma and her Rhythm City character Zinzi Dandala have both come a long way as they have matured substantially over the past two years and Ntando promises that she will bring her overwhelming electricity back to the television screens.
Catch Ntando Duma as Zinzi Dandala on etv's Rhythm City on Friday 25 January 2019 at 19:00
Facebook Comments