Ntsiki Mazwai Bags Her Masters Degree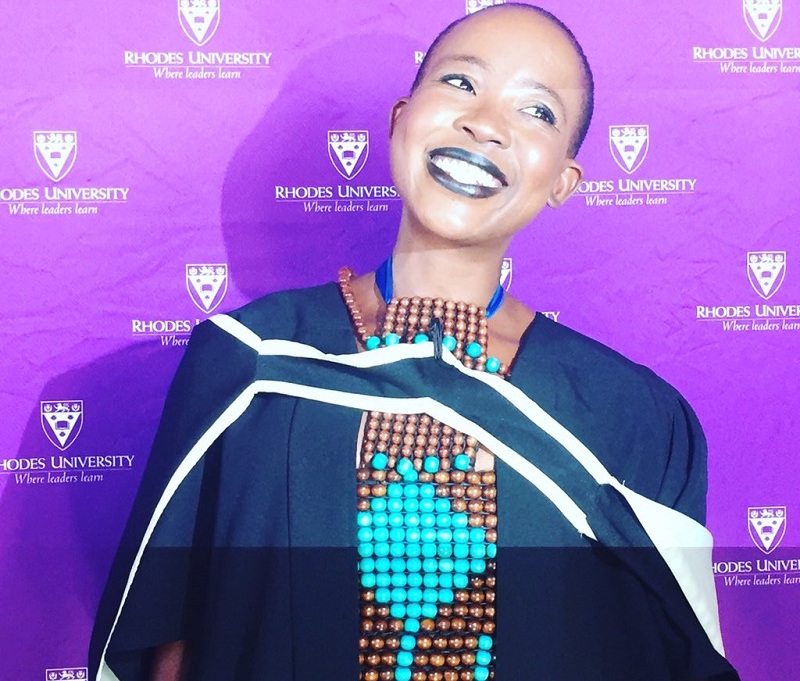 Love it or hate it, but Ntsiki Mazwai is a bauwws right now. The outspoken personality may have had constant bad press and ruffled a few feathers, but when it comes to shutting down haters with her achievements, she sure shuts it down.
The musician, who has been studying towards a Masters in Arts degree at Rhodes University, recently graduated with distinction in Creative Writing and took to social media to share in on her big news. Tweeps wasted no time paying their respects to the artist on her grand achievement.
@ntsikimazwai Halala Sisi👏👏👏…Well done.

— Thembi Mogala (@tmogala) April 20, 2017
@ntsikimazwai Yassssssssssssss boo. Congratulations👏👏👏👏👏👏👏👏👏👏👏👏

— Your boo💜 (@missywide) April 20, 2017
@ntsikimazwai You've made all of us very proud! Congratulations in order..

— PastorSechaba (@SMothiane) April 20, 2017
@ntsikimazwai Halala Mamiya, Gcwanini Sibewu pic.twitter.com/p5sRqmGIk6

— Malume (@RealMakoyaNduna) April 20, 2017
@ntsikimazwai Congratulations my sister. You did better than those artists who rely on government/ANC gigs.

— Madeni (@Nkotopu) April 20, 2017
Cava the day's snaps she shared on Twitter:
What a yesses! Congratulations are certainly in order. All hail to Master Ntsiki on this great achievement.
What are your thoughts on Ntsiki's great achievements?
Facebook Comments