We see the art hanging but how exactly do art galleries make money?
The art scene in South Africa is booming at the moment and there are art events happening all over the country to get the world excited about African art. That's why it's not a bad time to open and run an art gallery of your own and be a part of the hype.
But the main question is how do you make money from it?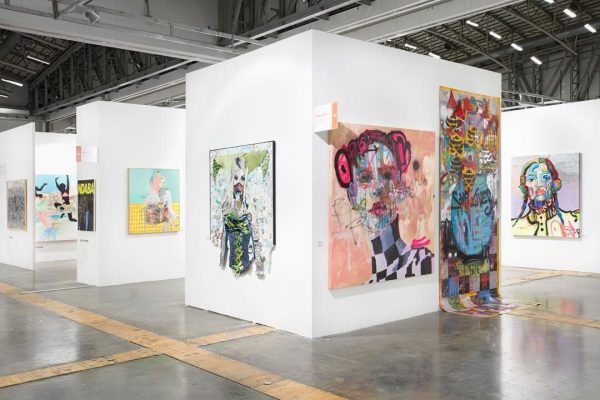 Here are a couple of ways your gallery can make money.
Sales Commission – This is the main form of income for most galleries. Commission is the percentage of the art sale price that a gallery keeps, with the remainder being paid to the artist. It can vary wildly from gallery to gallery, but around 40–50% is average. Commission is variable depending on the gallery's expenses, what level of service the gallery offers, and the reputation of both the artist and the gallery. For example, some galleries charge artists an exhibition fee, and thus take a lower commission, while others charge no upfront costs but have a higher commission structure. Some galleries cover costs like marketing and opening night catering, while other galleries split those costs with the artist, or the artist covers the whole thing. Some galleries have bigger lists of buyers and collectors than others, so artists might be better off going with a higher commission gallery in order to have a better chance of making sales.
Exhibition Fees – If you are thinking about starting a gallery, this is definitely something to consider when you are designing your business model — a mix of fixed and variable income is essential for long term sustainability. If you are an artist, you should be wary of galleries that charge a lot up front, and very low or no commission, as it means the gallery has less incentive to sell. If you are charging or paying exhibition fees that are in line with the rest of the market in your local area, you should probably be looking at a commission of around 20–30%. Also if you are an artist who is paying exhibition fees, make sure you know about any additional costs the gallery intends to charge you, such as marketing or catering, before you sign your contract.

Image Source: Matheus Viana

Events – Have you ever attended a book launch, concert or workshop in a gallery? Or do you know an artist who has a studio above or behind a gallery? Hiring out space to others is a way for galleries to generate income, whether through workshop fees paid by the participants, or room hire fees paid by the event organiser. Free events can also be part of a gallery's marketing strategy, by bringing new audiences into the gallery that might otherwise not have come

Image Source: @bkhz in Instagram

Gallery Shop or Cafe – A lot of galleries have a shop as part of the gallery, selling things like prints and cards from their exhibiting artists, or handmade objects such as ceramics and jewellery, or they have a café so you can enjoy lunch or coffee after your browse in the gallery.

Image Source: @zeitzmocaa

Services – Galleries can offer a range of services, such as home installation services, providing advice about art as an investment, providing advice to help you choose art for your home or office, and buying and selling in the secondary art market. For some galleries, this can make up a significant proportion of their income.
It's a big risk, and as we know, most small businesses fail within the first five years, so you might have to adjust your strategy with time, but galleries can and do make money.