OPINION: Is #Azania Reason's Best Single Yet?
Is #AZANIA the project that Reason needed?
We're celebrating 24 years of democracy in South Africa and it is only appropriate that we celebrate this day in the best way the youth knows how… through the music of course! The timing of #AZANIA is nothing short of perfect, for both fans and Reason himself. This single features Hip Hop legendary producer Swizz Beats and iconic South African vocalist Sibongile Khumalo.
The song opens up with a line saying "Let it be known who I do it for" This very line had us reflecting on Reason's career thus far and his position in the current rap climate. Many have questioned his relevance and his presence after his independence. When considering the immense competition of the game right now, it becomes inevitable not to compare him to his rap counterparts.
Without taking anything away from his ability, we can confidently say that Reason has not enjoyed the joys of mainstream success as yet, however, the forthcoming AZANIA project and the single will eventually get him there.
We suspect that AZANIA will reintroduce Reason into the mainstream. A co-sign from industry legends like Swizz Beats and Sibongile Khumalo will certainly give this project the attention that it deserves.
https://twitter.com/ReasonHD/status/989183229688274944
It should not be misunderstood, Reason is highly talented, with a musical ability that one can admire, however, he is not getting the attention that he deserves for whatever reason so having such heavyweights by his side may just be what he needs. African Hip Hop is on the verge of an international break and it'd only fair that Reason gets a piece of the action too. His last projects were not very successful in the sales department but this project seems to have a glimmer of hope!
We are excited to hear what he has in store. Let us know what you think in the comment section about what you think of #AZANIA.
@ReasonHD "birds of the same feather, but do you see the folk?" #AZANIA

— tainted vision (@dvtchSA) April 26, 2018
https://twitter.com/MawiTheKing/status/989640378491002881
Facebook Comments

Why Call-Out Culture Is Important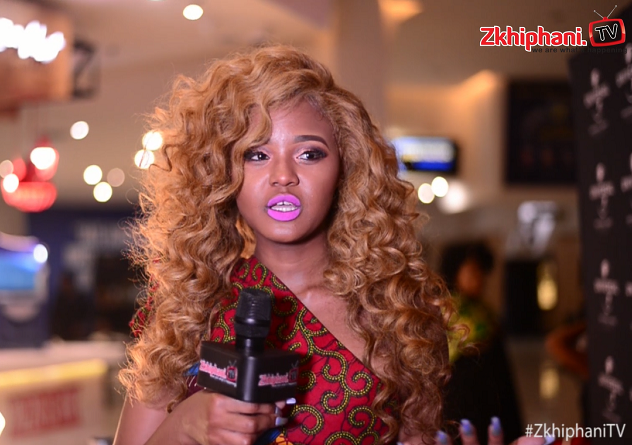 On Friday, a story broke about Gqom Queen Babes Wodumo being domestic violence victim, being abused by her lover and collaborator Mampintsha. This came as a shock to many as we all imagined their relationship to be blissful, however, all that glitters isn't goes.
The details of this abuse to Babes were forced out of her by radio personality and actor Masechaba Ndlovu on national radio. This situation divided social media into two, with some stating that Masechaba's approach was unsolicited and that it was not her place to publicly speak about Babes' situation like that. On the other hand, some Twitter peeps congratulated her and sang her praises for speaking on the situation and possibly helping Babes and many other women out of a similar situation. This ultimately meant that Masechaba put her job on the line.
Yes, it may not have been Masechaba's place to speak of something so personal to Babes Wodumo but it cannot be denied that it was necessary. A call out culture in the media space is more important now than ever before. The media/entertainment space is about the size of a peanut so its easier for the people within these spaces to take the responsibility to call out the nonsense.
Wait guys in 2 days we have people who confront SA's hardest issues LIVE on air. #Masechaba and #AshwinWillemse are the baddest!

RT for appreciation! pic.twitter.com/yniFyDTx2S

— Madiepetsane Motaung (@madiepetsane2) May 19, 2018
Ladies & Gentlemen, Women & Men, Uncles & Aunties, Boys & Girls under the powers vested on me by the Black Twitter Constitution I hereby present to you Masechaba Ndlovu. You are welcome. #BabesWodumo #Mampintsha #Masechaba

Retweet To Annoy The Abusers Out There. pic.twitter.com/hjRcgDglIt

— Man's Not Barry Roux (@AdvBarryRoux) May 19, 2018
Y'all always have something to complain about. Had #Masechaba kept quiet then y'all were gonna complain that she knew about it and did nothing. She spoke up and y'all are still complaining, kahle kahle nifunani? pic.twitter.com/CCXgqCnmwe

— NANA Motsepe. (@MsMotso) May 18, 2018
South Africa has become synonymous with domestic violence, assault and rape. With personalities such as OkMalumKoolKat, Brickz and Arthur Mafokate being found guilty of these heinous crimes against women. This is evidence that there is a problem that needs to be addressed beyond the online space. More women could benefit from this.
If you know anyone or you are a victim of abuse call:
Facebook Comments