OPINION: Is Teargas hinting a Reunion?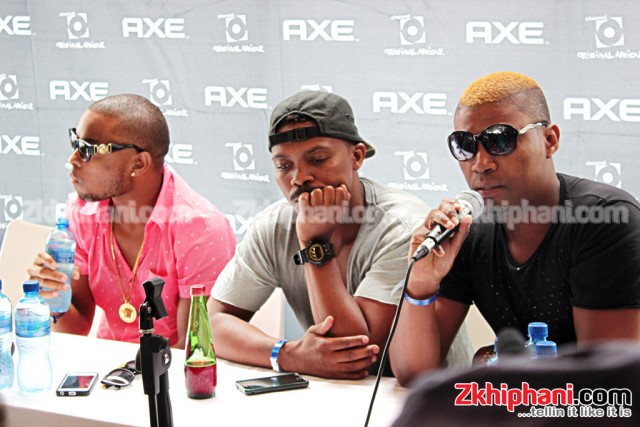 The legendary South African Hip-Hop trio Teargas decided to call it quits and part ways sometime in 2014 after a two-year hiatus from music with their last release being in 2012, called 'Num8er Num8er'. It would be a reach to say that the group's split was unexpected.
K.O, Ma-E, and Ntukza all pursued solo careers, however, K.O and Ma-E kept it together and founded CashTime Life which had an amazing start, however, the ending was tragic. CashTime Life had great potential to turn the industry on its head! With a line-up of artists that didn't match any other posse in Mzansi, K.O had the formula.
Fast forward to three years later, K.O has managed to release two critically acclaimed solo projects, Ma-E released a project that has been well accepted by his niche fanbase and Ntukza has been struggling on the music front to say the least. In the past week, the group members have been showing each other a lot of love on the Gram. Could this be a long-awaited return of the legendary Teargas that blessed us with Dark Or Blue? We are excited to see what the trio has planned.
https://www.instagram.com/p/Be-nFhQBo-L/?taken-by=mrcashtime
https://www.instagram.com/p/Be-tKMVhK5j/?taken-by=maezeedoesit
https://www.instagram.com/p/BdJ9Vcyh4iv/?taken-by=maezeedoesit
https://www.instagram.com/p/Bez-4z7B0nJ/?taken-by=mrcashtime
Facebook Comments

Why Call-Out Culture Is Important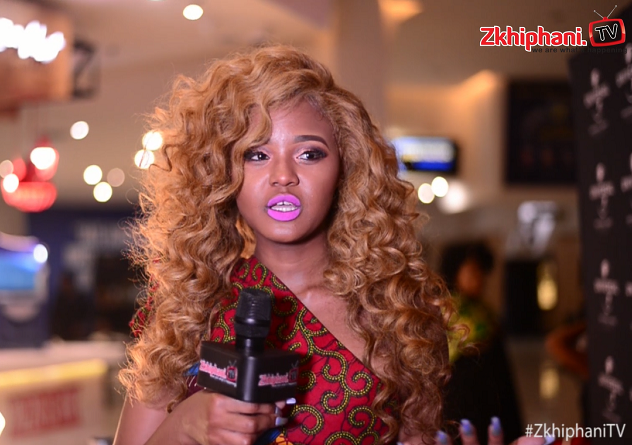 On Friday, a story broke about Gqom Queen Babes Wodumo being domestic violence victim, being abused by her lover and collaborator Mampintsha. This came as a shock to many as we all imagined their relationship to be blissful, however, all that glitters isn't goes.
The details of this abuse to Babes were forced out of her by radio personality and actor Masechaba Ndlovu on national radio. This situation divided social media into two, with some stating that Masechaba's approach was unsolicited and that it was not her place to publicly speak about Babes' situation like that. On the other hand, some Twitter peeps congratulated her and sang her praises for speaking on the situation and possibly helping Babes and many other women out of a similar situation. This ultimately meant that Masechaba put her job on the line.
Yes, it may not have been Masechaba's place to speak of something so personal to Babes Wodumo but it cannot be denied that it was necessary. A call out culture in the media space is more important now than ever before. The media/entertainment space is about the size of a peanut so its easier for the people within these spaces to take the responsibility to call out the nonsense.
Wait guys in 2 days we have people who confront SA's hardest issues LIVE on air. #Masechaba and #AshwinWillemse are the baddest!

RT for appreciation! pic.twitter.com/yniFyDTx2S

— Madiepetsane Motaung (@madiepetsane2) May 19, 2018
Ladies & Gentlemen, Women & Men, Uncles & Aunties, Boys & Girls under the powers vested on me by the Black Twitter Constitution I hereby present to you Masechaba Ndlovu. You are welcome. #BabesWodumo #Mampintsha #Masechaba

Retweet To Annoy The Abusers Out There. pic.twitter.com/hjRcgDglIt

— Man's Not Barry Roux (@AdvBarryRoux) May 19, 2018
Y'all always have something to complain about. Had #Masechaba kept quiet then y'all were gonna complain that she knew about it and did nothing. She spoke up and y'all are still complaining, kahle kahle nifunani? pic.twitter.com/CCXgqCnmwe

— NANA Motsepe. (@MsMotso) May 18, 2018
South Africa has become synonymous with domestic violence, assault and rape. With personalities such as OkMalumKoolKat, Brickz and Arthur Mafokate being found guilty of these heinous crimes against women. This is evidence that there is a problem that needs to be addressed beyond the online space. More women could benefit from this.
If you know anyone or you are a victim of abuse call:
Facebook Comments