Opinion: Swizz Beats Embraces SA Music Scene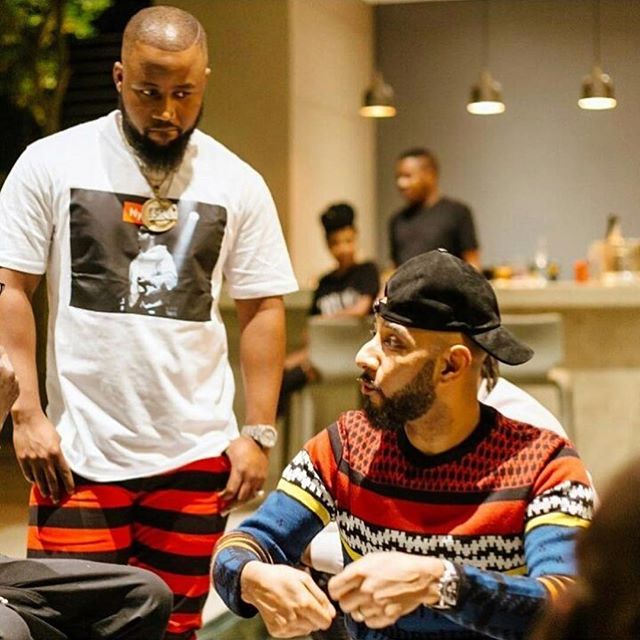 Is Swizz Beats the international plug that SA Hip Hop has been waiting for? The legendary Ruff Ryders producer, DJ and recording artist came down to the real Dirty South for an event hosted by Barcadi over the weekend. We've seen Swizz, real name Kasseem Dean, maneuver around town with his South African best friend, Black Coffee.
Swizz also ended up meeting SA Hip Hop heavyweights the likes of Cassper Nyovest, Riky Rick and Reason, to name a few, and it seemed like he was having so much fun and was part of the squad.
https://www.instagram.com/p/Be1KVDxlatV/?taken-by=akaworldwide
It was quite evident that the local artists realized that they were in the presence of greatness. One can only imagine how much knowledge there is to be absorbed from someone with a reputation and experience as vast as Swizz Beat's.
https://www.instagram.com/p/BesDPZAldal/?taken-by=casspernyovest
The SA artists shared candid moments that show an honest and sincere interaction with the hip hop mogul; an honesty that cannot be faked for a pic for the Gram. AKA even went as far as saying that Swizz Beats is an honest artist who genuinely cares about Mzansi's music and art scene – meaning that he sees the potential of our artists.
https://www.instagram.com/p/Be0lk8yA5L-/?taken-by=reasonhd_
Some cynicism is inevitable, Twitter folks, on the other hand, are convinced that the legend is benefiting more from his trip. Granted, he may be benefiting from the vibe but the scene is benefiting far more than he is – his presence was necessary.
https://www.instagram.com/p/Bezpub4BQwg/?taken-by=therealswizzz
Having Swizz Beats and other international legends like him involved in the vibe is very beneficial to the penetration of the international scene.
This is not to suggest that we need the international recognition to create an industry but the inclusion of South Africa and Africa as a whole in global music and art is an opportunity to showcase the immaculate talent we have and ultimately make the industry more lucrative because "we all gotta eat!"
https://www.instagram.com/p/Be09YsOBnUJ/?taken-by=therealswizzz
We hope that the presence of such a legend was not in vain. Reason asked for a beat from Swizz so that's something to look out for! What are your thoughts on this? Do share.
Facebook Comments