Oscar Bonginkosi "Oskido" Mdlongwa a living legend in the South African music scene. He has brought to our attention a plethora of new artist who then went on to be regarded as icons themselves. Now he is back with new music that takes us back to the earlier days of BOP (Brothers Of Peace).
For over two decades, Oskido has been blessing us with music that connected us to our true selves and contributed to the healing of the post-apartheid South Africa. In the past few years, Oskido's sound has evolved and has tried to fit and recreate the trending sounds. Now Oskido has shown his age and the years of production that he carries with him in his latest release UDAKIWE. 
Why Do we Fux with this track?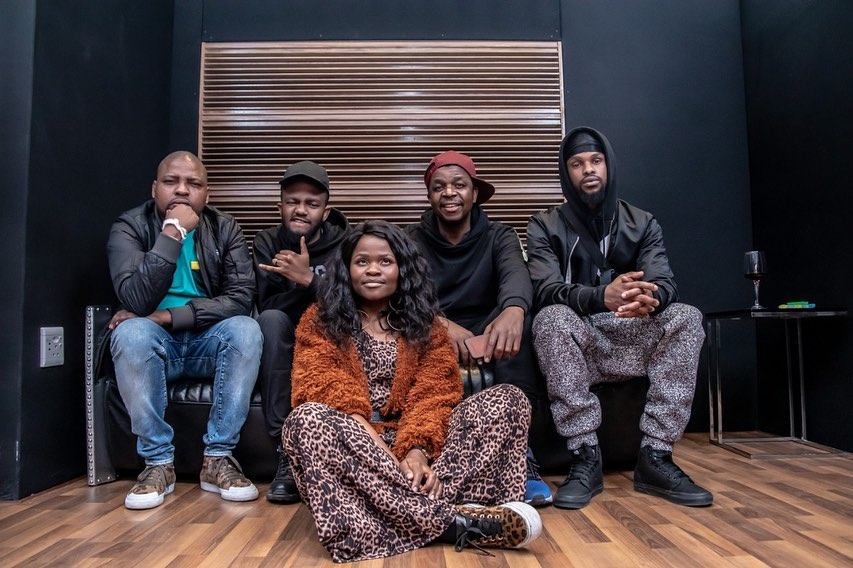 UDAKIWE – Features Mpumi, Kid X, and Professor and it is a BOP reunion track. If you're a Millennial this song will resonate with you on a different level as it brings a strong sense of nostalgia. With mid-tempo beats, reminiscent of  BOP's earlier track from the "Zabalaza" project released in 2001. And a kwaito bassline that fits in with there 2008 project "King of Kwaito Uyagawula". The marriage of the late '90s to early 2000 sounds with more contemporary style delivery of 2019 from Kid X adds to the kwaito esque persona with his raps over a mid-tempo beat alongside Professor. Then softened up by Mpumi's vocals home pays homage to Mafikizolo.
This looks like the direction that Oskido is looking on taking with his newer tracks. He has carried this nostalgic feel to another track he is currently working on with and Soul singer and producer Zonke Dikana.
https://www.instagram.com/p/B2N-XkolmgJ/
It is a refreshing switch from Oskido and BOP (Brothers of Peace) to take us back to the golden age of kwaito and house.
We're loving it, Take a listen and tell us what you think in the comment section below if You Fux with it too.
UDAKIWE is available for download and streaming Here.