It seems that the South African hip hop scene is buzzing with rappers dropping their projects left right and center. Remember when we told you that hip hop DJ p.H was working with HHP and Kwesta on a new joint? Well, it has finally dropped. The track lends the slick vocals of Tribal and it's called Til The Morning.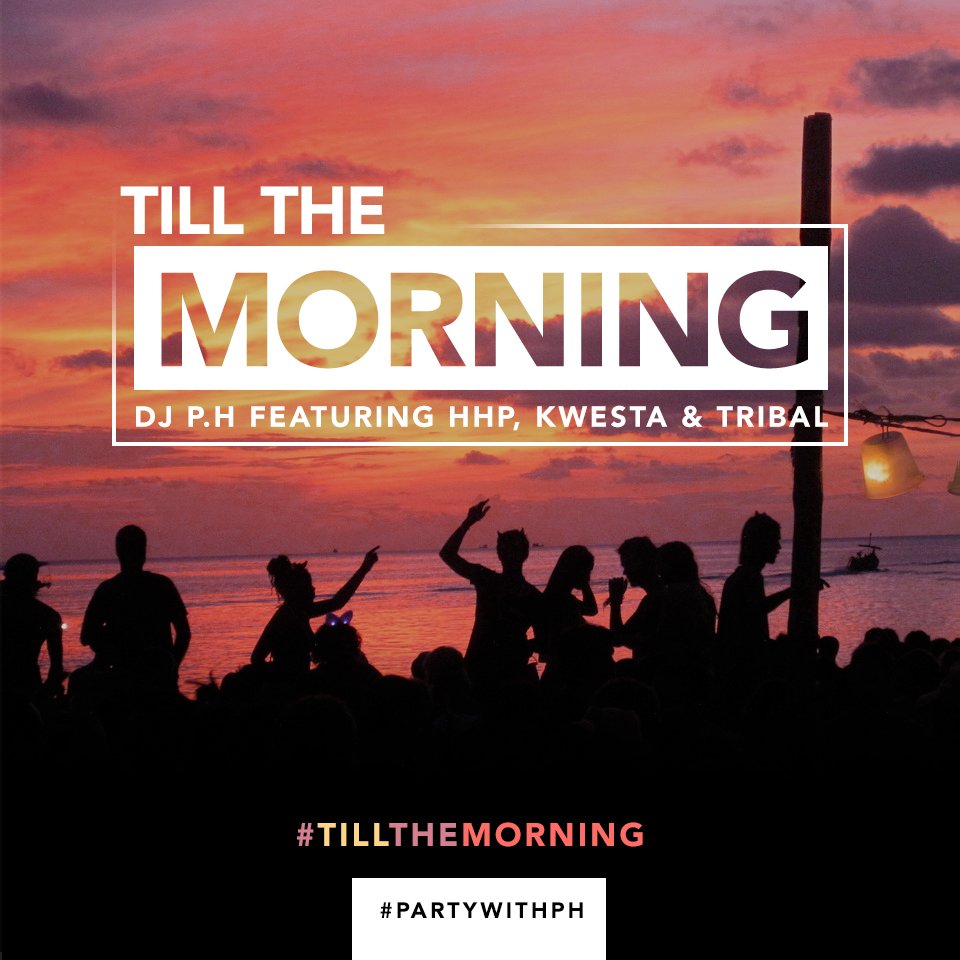 The track is essentially a party track. It is about partying and enjoying the festive time. The beat is nice; it's not too fussy and actually sounds pretty chilled. Even the chorus echoes this.
Jabba is on the track like he never left. His flow is on this is quite dope. He still has punchlines for days on this: "I ain't a star ke badge ya Zion". Welcome back to the Motswako king. Kwesta brings his laid back style and deep to this. "No banks. I just want to FNB but don't pry on my account." And lines like this: "You said you're single, I said send that to p.H. You can have a hit if you let me beat it".
Tribal sets the scene on his part of the song: Hot summer day, guns out ntwana. Honies looking good, bums out ntwana. Sipping on the good good, hlele nama ganga car wash, now it's looking like a bash".
The track is such an easy listen; the beat is well made and the vibe of the track is mad ill and relaxed. Makes some of us want to take leave until next year. Take a listen to the track below and let us know what you think!
[soundcloud url="https://api.soundcloud.com/tracks/288801760″ params="auto_play=false&hide_related=false&show_comments=true&show_user=true&show_reposts=false&visual=true" width="100%" height="450″ iframe="true" /]