The Black Rose collection features hand poured soy candles and artisan soaps made with natural oils and butters
The Sitota Collection has now partnered with international Actress, Model and TV host, Pearl Thusi in bringing you an exciting luxurious home fragrance collection, the #BlackRose. The company was founded by international Publicist extraordinaire Yvette Davis Gayle in 2013.
Read more: ICYMI: Boity Teams Up With Halo Heritage To Launch Perfume, Boity Pink Sapphire
The Sitota Collection x Pearl Thusi collection features hand poured soy candles and artisan soaps made with natural oils and butters to nourish your skin. The #BlackRose collection fragrance combines Bulgarian Rose with Black Currant and Sweet Berries. All the products in this range are proudly South African and eco-friendly.
The Sitota Collection is seven years old and it is named after Yvette's adopted daughter
Inspired by Yvette's personal journey and travels, The Sitota Collection has been around for seven years. The brand is popular and sold in various countries across North America, the UK, Nigeria and South Africa.
"The partnership with The Sitota Collection came naturally and it felt right. I am a businesswoman and venturing into luxury home products has been a dream of mine, who better to partner with than the best in the business! I can't wait for the local community to experience what we have put together. I feel this is my full circle moment. The collaboration is incredible because the soap and candle used my favourite scents and ingredients" commented Pearl Thusi.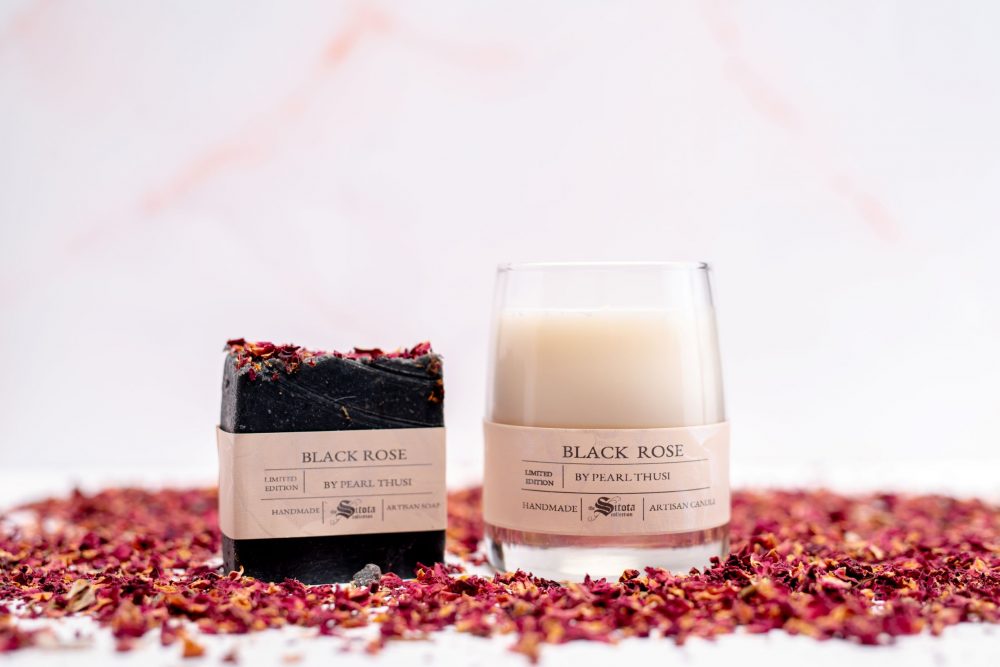 The luxurious home fragrance line is created by hand to pay meticulous attention to detail and quality. The name and essence of the brand is very much entwined with who Yvette is: "In 2011 My husband and I adopted our daughter, Sitota from Ethiopia, and her name means gift. I want to share all my gifts with the world of the luxury items that I produce and create. My son, Mekhi is the one who urged me to expand my hobby to become the business it is today," says the entrepreneur.
Order here to experience decadence in the comfort of your home: www.thesitotacollection.com
Feature image by Austin Malema.