PEEP: TTGO Teams Up With Remmix Ke Lebitso For 3 Track EP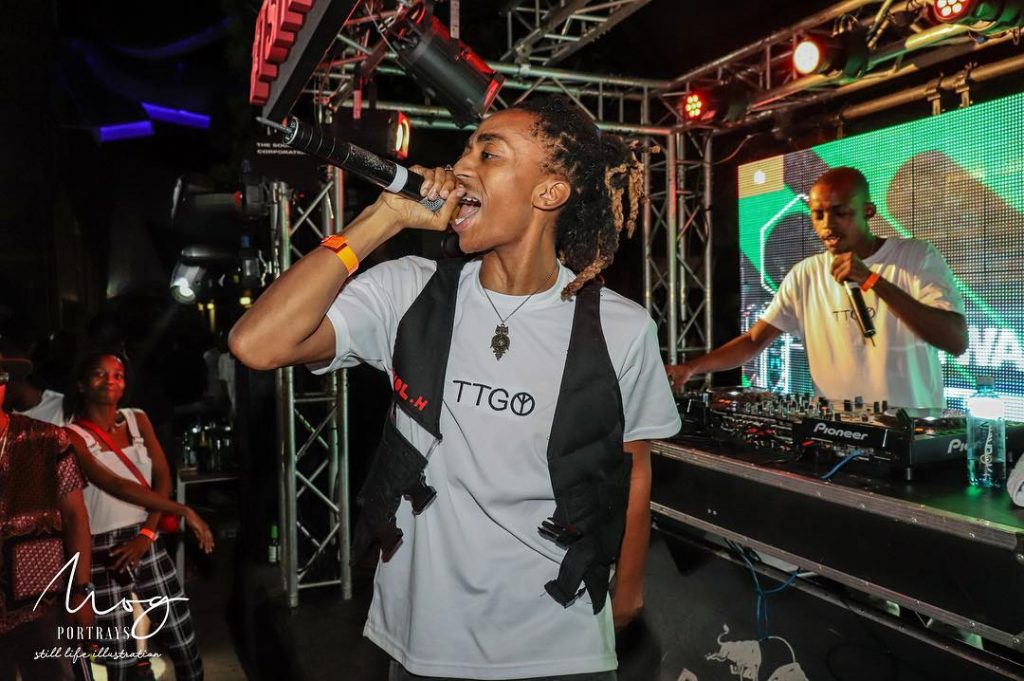 Pretoria Superpowers, TTGO & Remmix Ke Lebitso, combine for TT Le Roshi Vol.1 EP produced by Stickx
Former The hustle favourite and Mfana Pitori hit maker, TTGO, returns with new music in the form of an EP. Titled TT Le Roshi Vol .1, the new EP sees TTGO team up Remmix Ke Lebitso to deliver a 3 track EP produced by prolific producer, Stickx.
The EP opens with a soothing Trap-esque Language which sees him rap about the relationship he wants because he is tired of running into the same girl in different settings. If anything, this song, as common as the topic is, is actually quite fresh in what he reveals about himself and perception on love.
"Don't nobody really speak my language/ Seeing different faces but I'm talking to the same bitch. Girl I want you, come and be my main thing/ Smoking on that dizo got me looking like a Hatian"
What was a pleasant surprise is the talent that Remmix Ke Lebitso displayed. Although, he disappeared into the background and only casually shows up. TTGO on the other hand shows amazing growth in this EP. TT Le Roshi sees a more subdued and seemingly self-assured TTGO showing how he can play around with different sounds.
Lyrically, he is not strong in terms of being able to carry us to his world with vivid imagery. But to be fair, TTGO has never posited himself as a lyricist in any sense of the word, and if anything, he has always made feel good dance music. But he has certainly grown in the ability to rap more about issues pertaining to a young man living in Pretoria and his lifestyle.
We see this on Mang Mang featuring Lucille Slade, who brings a certain level of sophistication to this. The gents describe a typical day in the hood with his boys. Mang Mang has dominant Kwaito influences in the drum patterns and sound effects but also the approach to the song.
On the inverse, 2020 is Trap but has an undeniable Kwaito bassline with Trap hi hats and snares. On 2020 they brings back that Mfana Pitori Trap flow- a collaboration that introduced us to their synergy.
TT Le Roshi Vol 1 is the first installment in a mixtape series both artists are planning on releasing. Stream and purchase it on all major digital stores.
Facebook Comments