More and more South African stars, especially musicians are seeing a need to connect with their fans way past social media and meeting them out at shows. They want their fans to see the behind the scenes of what makes them who they are and thus we are seeing more and more of these documentary series. The latest artist to add this to her list is Family Tree's first lady, Nadia Nakai with her docu-series, Bossing Up With Bragga.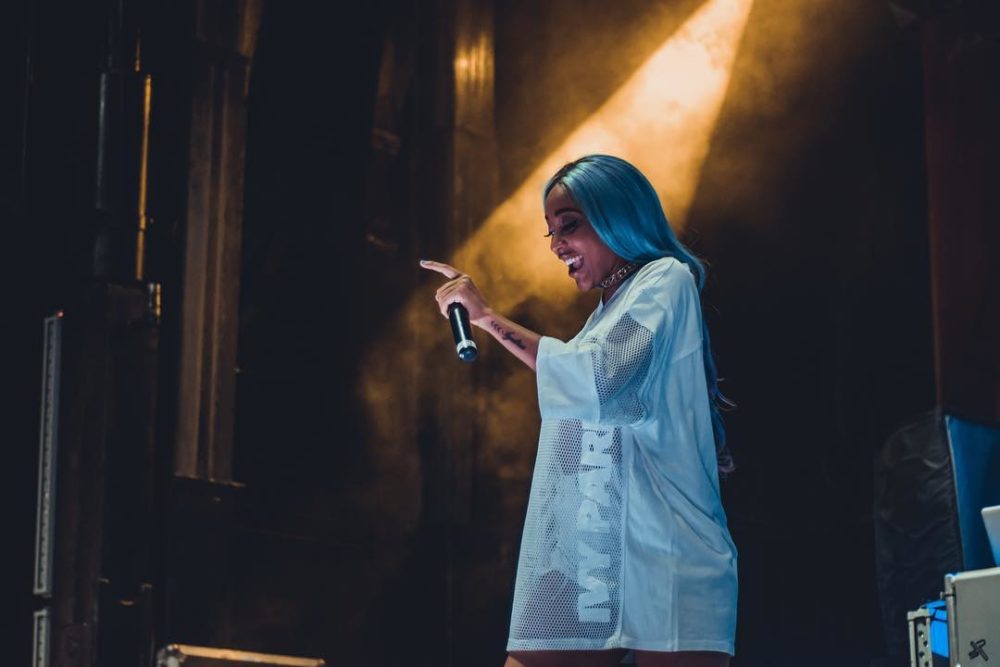 Nadia Nakai has been at this music thing for a minute and we have had the pleasure of witnessing her grow her brand and own this Boss Lady image that she is all about now. And to be honest, since signing to Family Tree, she has proven herself to be a force to be reckoned with.
"Nadia Nakai takes us behind the scenes of her life. The doccie-series shows us what it takes to be Bragga, the stress, accomplishments, breathtaking moments and the funny moments. The doccie-series includes appearances of names like DJ Capital, Pearl Thusi, Major League, Rowlene just to name a few."
We rarely see the full extent of Nadia Nakai whyling out and just being herself on social media and for the most part, she seems quite timid and reserved. With this doccie series, we will hopefully get to see a glimpse into her life and the amount of work which goes into making Bragga the brand that it is.
She dropped the first episode of her documentary series a few days ago and has received mixed reactions from her fans. Some were more than excited to see a different side of the rapper but others were complaining that they did not see enough! Talk about a tough crowd.
Peep the first episode below!
http://https://www.youtube.com/watch?v=lfztBFFbKOc&t=126s