Phat Joe Joins East Coast Radio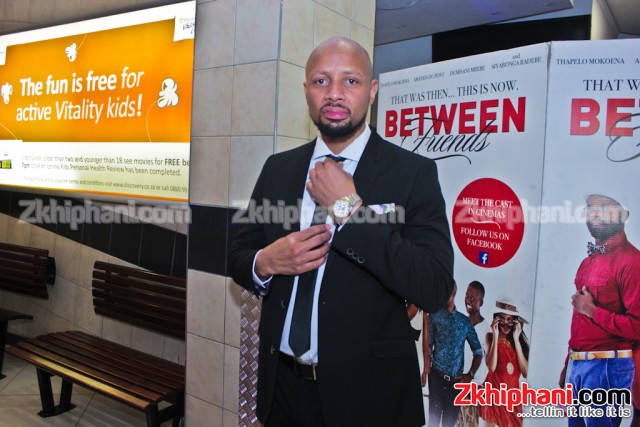 It has been reported that the legendary Majota Khambule, also known as Phat Joe has left Metro Fm for KZN based East Coast Radio. The announcement has come two months after Tbo Touch left the top radio station. Word on the street is that he will be given the 3pm- 6pm time slot. That's drive time mos!
East Coast Radio tweeted this
Welcome @TheRealPhatJoe to East Coast Drive where he will be co-hosting with @KweenZabapic.twitter.com/3CJEfMdi7r

— East Coast Radio (@ecr9495) August 15, 2016
According to the East Coast Radio website, the programming manager Zane Derbyshire said: "We are delighted to welcome Phat Joe to East Coast Radio's daily line-up,". He continued to say: "At the station, we pride ourselves on our core of talented presenters who deliver world-class entertainment to our audience 24/7. The addition of a personality in the form of Phat Joe just takes us up another notch. We are looking forward to introducing him to our listeners from Monday."
The topic has been trending for the past two hours or so. Check out what some peeps have been saying on Twitter
Metro Fm is dead to me. No touch and now phat Joe is gone? Do we have ECR in Gauteng???

— #InOurDAweTrust (@_magakwe_) August 15, 2016
@KweenZaba Congratulations on your new slot Zaba, I have no doubt that you and Phat Joe will hold it down together!!
— Brigadier General (@ChiefExo) August 15, 2016
Okay I do not have to wake up at 5am on Saturdays Anymore #TheReaPhatJoe is no more on Metro fm Phat Joe will be missed that's for sure

— #DjSbubreakfast (@iamMrKhandacool) August 15, 2016
Let me tune to @ecr9495 and listen to @TheRealPhatJoe.
— The Phlegmatic DX (@Dan24Stock) August 15, 2016
— Miss Maphumulo (@AneleZMaphumulo) August 15, 2016
@ecr9495 So the new guy on ECR is Phat Joe!That's great!!💐
— Nazmeera Mujahid (@MujahidNazmeera) August 15, 2016
What are your thoughts on this? Are you excited by this move?
Facebook Comments