PHOTOS: A Peek Of The Lerato Kganyago Beauty Routine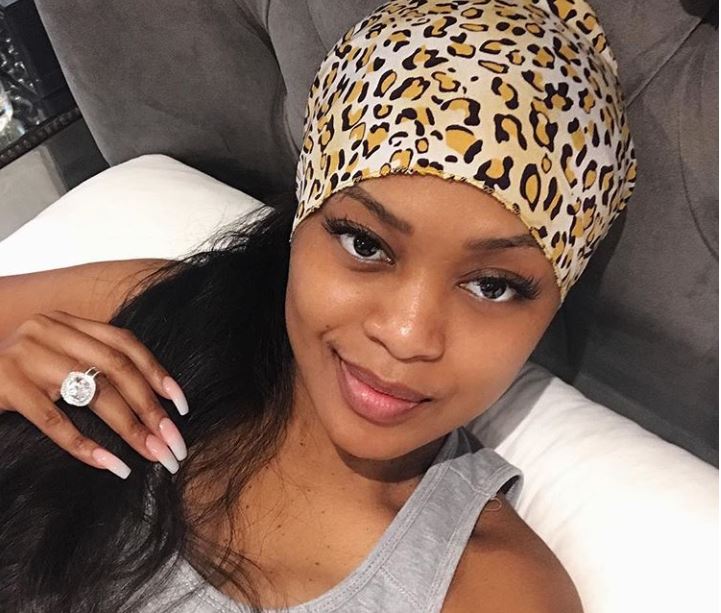 Lerato Kganyago shares her beauty secrets!
South African model, TV/Radio presenter, businesswoman and socialite Lerato Kganyago is nothing short of amazing. The gorgeous personality looks radiant and turns heads everywhere she goes.
The former beauty queen is a makeup junkie that loves sporting different looks from casual to slaying the red carpet. But what products does she use when she removes her face beat? Does she follow the traditional way of washing and moisturizing? Or does she make other means?
She shares her own tips with these convenient products:
Eye Makeup Remover
I use the one from Sephora which I got at the beginning of the year. It's really good and is gentle because I have very sensitive skin. I think you can purchase it online. It's one of my favorite products.
Face
I'm a huge fan of Johnsons & Johnsons. I use their wipes and facial products and this product can also be used as a makeup remover.
After rinsing my face, I use this makeup remover face cloth I got from Dischem. I'm addicted to it!
Because I have been suffering from dry skin lately I use Epimax, you can find it at your nearest Clicks or Dischem stores. It's really good for my skin and I make sure to use it before heading to bed.
Thanks for the tips Lerato!
Facebook Comments