PHOTOS: Celebs who look HOT with NATURAL hair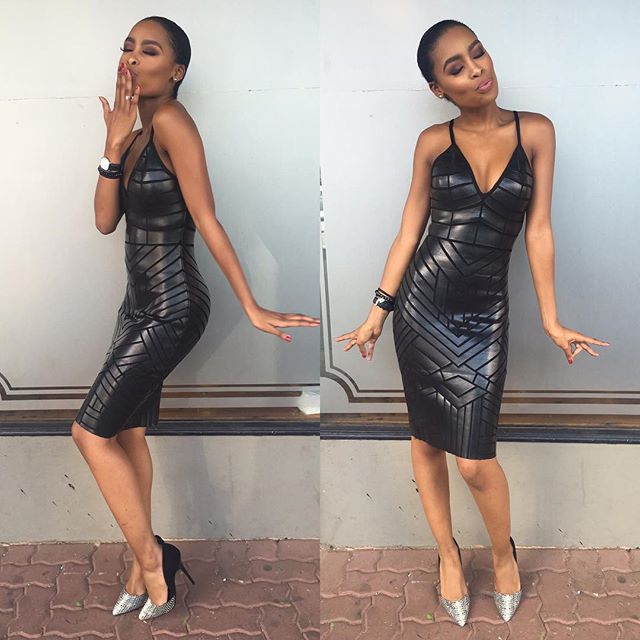 The weave debate will never get old. While some push for people to wear their own natural hair, others simply believe that wearing weaves is a personal preference that's no different to wearing make-up or putting on earrings. Well, whatever rocks your boat and whichever choice you make, what remains is, you must be happy and comfortable with what you have on – whether you bought it or got it from your mama. Ultimately, just do you boo!
We, however, have a few celebrities that we think look way better with their own hair, versus their weaves. Whether their own hair is relaxed or natural, we're not bothered much, all we know is that they look hotter with the real hair they were born with.
See for yourself:
Ayanda Thabethe
Weave or no weave, Ayanda is always gorgeous. We love her with this high bun do. Cava the hairline! Such a beauty!
Sarah Langa
Although she's recently cut her hair and looking hella fine, Sarah's was still killing it with her own hair before the big chop.
Azania Mosaka
Azania has always been cool. From her Castle Loud days til today, The loved radio and TV veteran is slaying in this curly number.
Bokang Montjane
Former Miss SA and better half to Siphiwe Tshabalala, Bokang Montjane, is just too beautiful. And she's even more gorgeous with this short curly hair.
Terry Pheto
Terry's is another one that can never do wrong. Even with her own natural hair, her natural beauty shines through. She's pictured together with Loyiso Bala's wife, Jennifer Bala who also looks stunning in her natural hair.
KNaomi
This is KNaomi's signature look and she must just stick to it forever. MANE is she gorgeous.
Khanyi Mbau
The queen of bling has not been a fan of her natural hair much, but we love her with it. It definitely brings out her strong features.
Ayanda MVP
This slizzing natural mohawk updo goes perfect with Ayanda MVP's fiery personality. We love!
Omuhle Gela
Like her name, Omuhle is beautiful. Non weaved up, the better!
What do you think of our weave-less celebrities? Do you also agree that they should stick to their natural hairs more often?
Facebook Comments