PHOTOS: Anatii, Bonang & David Tlale party hard at Sumo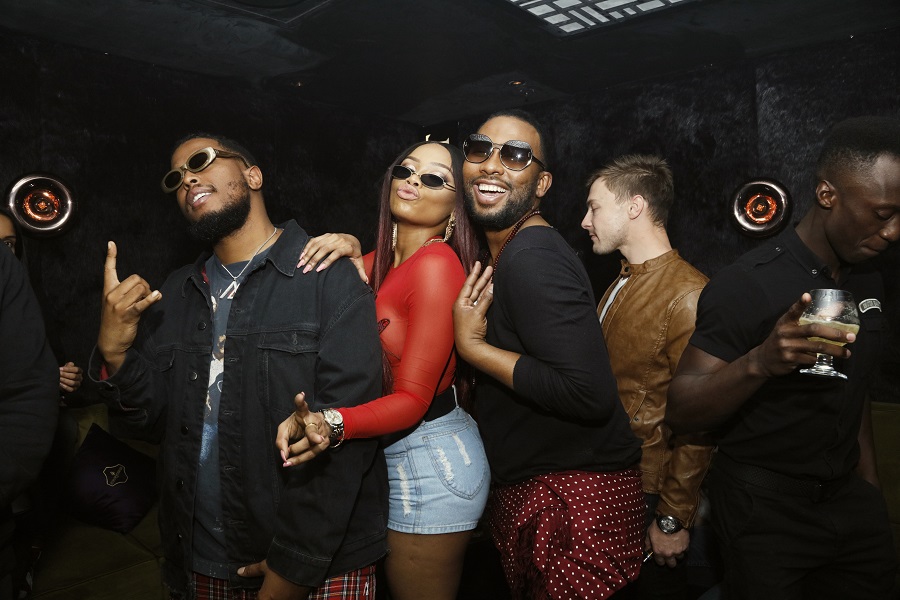 PHOTOS: Anatii, Bonang & David Tlale party up a storm at Sumo.
Courvoisier Lumiere Bonang Matheba, David Tlale and Anatii celebrated a night of luxury at Johannesburg nightclub, Sumo on Friday ahead of the trio's trip to New York.
The three Lumiere leave for New York this September, where they will be joined by Courvoisier competition winner, Marvin de Bruyn & partner, for four nights of unforgettable #CourvoisierMoments.
With the their continued individual success this year, the elite influencers came together in celebration of each other at Johannesburg's premiere nightlife venue.
We're all so happy whenever we get the chance to celebrate together. 2018 has been such an exciting and fulfilling year for all of us but sometimes that keeps us apart. With a family like this and a venue like Sumo there's no chance we could pass up the opportunity to party up a storm in the city of gold
said Bonang Matheba.
Apart from the glamour and prestige synonymous with Courvoisier, the Lumiere were treated to an electrifying performance by resident DJ's including Di3go, Jar3d, Goldfingers and Toy.
We couldn't ask for a better send off than this! No one throws a party like Courvoisier and New York promises to be as unforgettable as it is spectacular. We're really looking forward to it
said Anatii.
Located in Johannesburg's party epicentre, Sumo – which has played host to a number of marquee events in the establishment's short but notable history – was the perfect place to bid farewell to the Courvoisier family before their sojourn to the Big Apple.
SEE PHOTOS
Facebook Comments