Kim Jayde is the crème de la crème of street style.
We've seen Kim Jayde dress in the most glamorous frocks that one could think of and it's a no brainer that the MTV Base Africa personality has an inimitable taste in fashion. We're drawn more to the beaut when she's least expected, especially when she is letting her hair down and stepping out in one of her trendy street wear.
Check out Kim Jayde's most relatable fashionable looks that make her street savvy: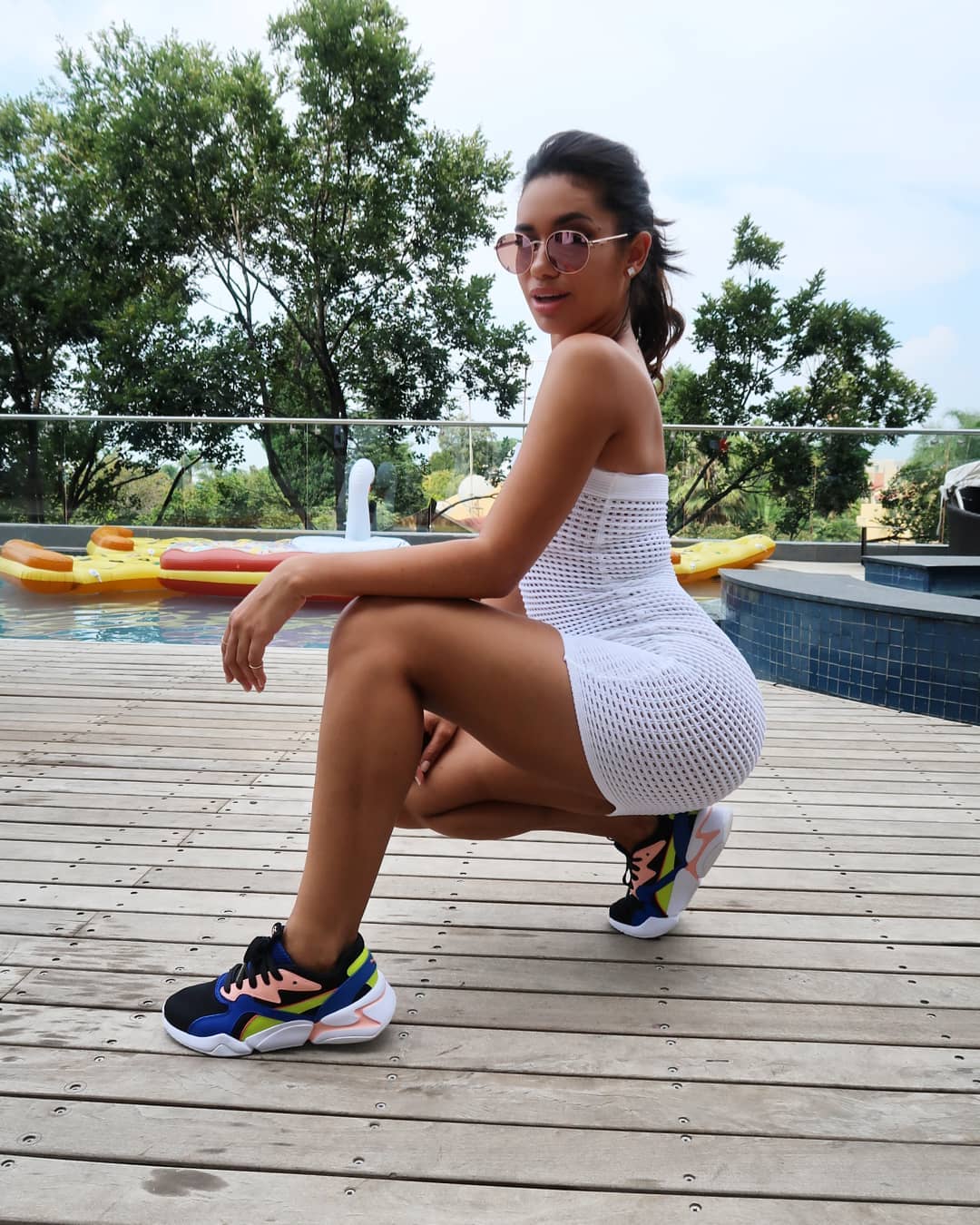 The award-winning TV presenter is a fan of comfortable fabrics. She was spotted at the recent #CosmoSexiest2019 in an airy white mesh dress which she paired with fresh colorful kicks that added a bit of spunk to her attire. She is pictured striking one of her famous signature poses that definitely show off her her perky assets.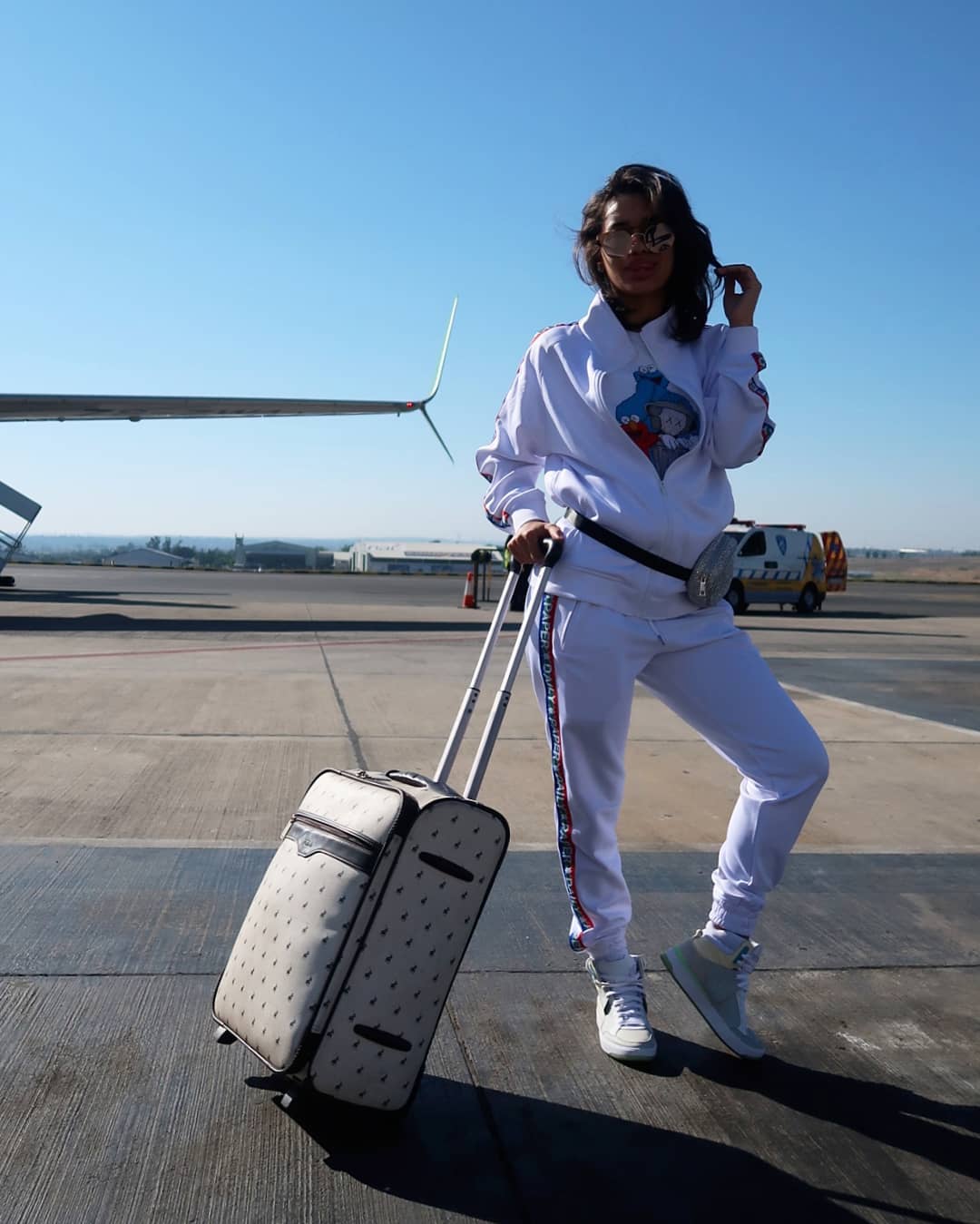 Kim made a unique statement at the Lanseria Airport in one of her trendiest comfortable wear. For her travels, she wore a crisp clean white tracksuit and finished off her her look with sleek eye wear and a light-weight fanny pack.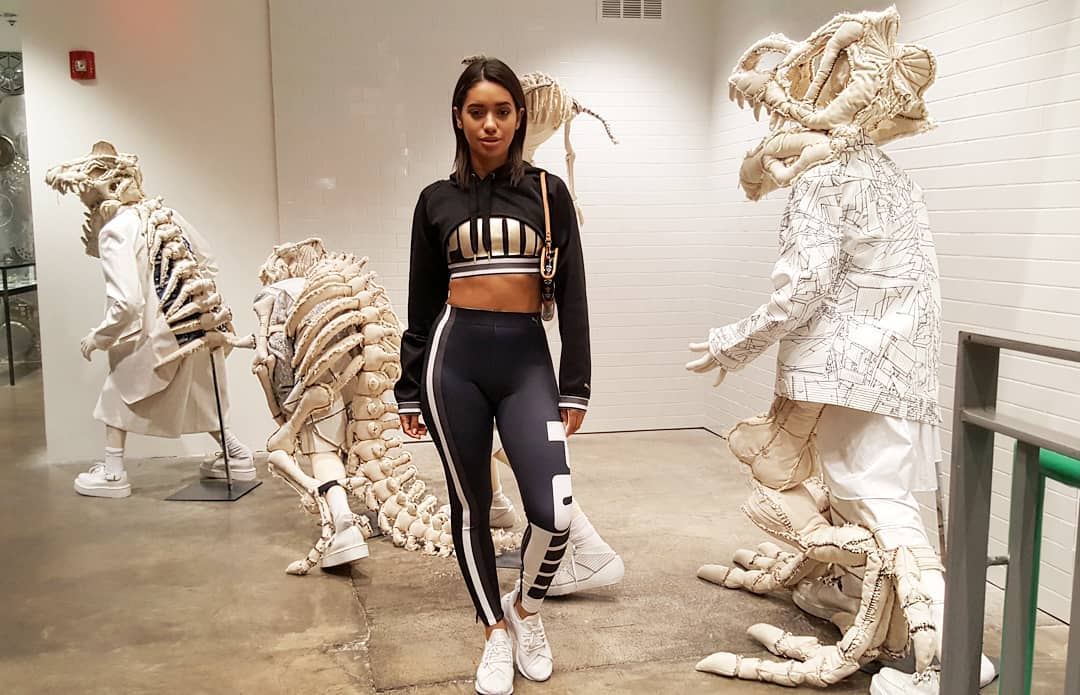 She is also a huge fan of Puma, she sported a black and white ensemble during her recent trip to America that showcased her petite curves.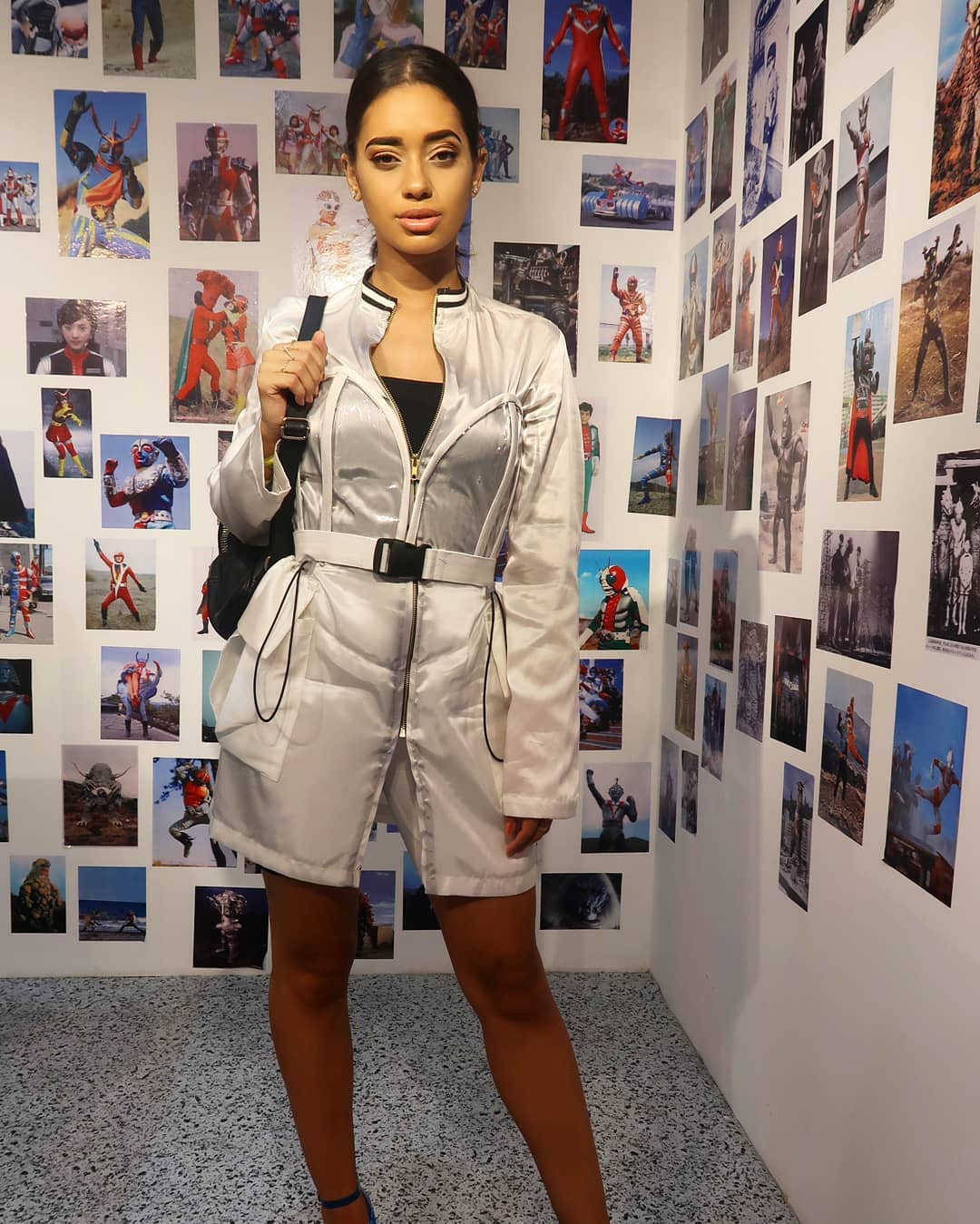 Leave it to the talent to wear translucent clothes that many can't pull off! On the picture above Kim is dressed by talented creatives from Outerwear, a local brand that's also made a debut on SA Fashion Week late last year. Under that long sleeved PVC, the star is said to be wearing Pyjama Parka with the brand's utility corset.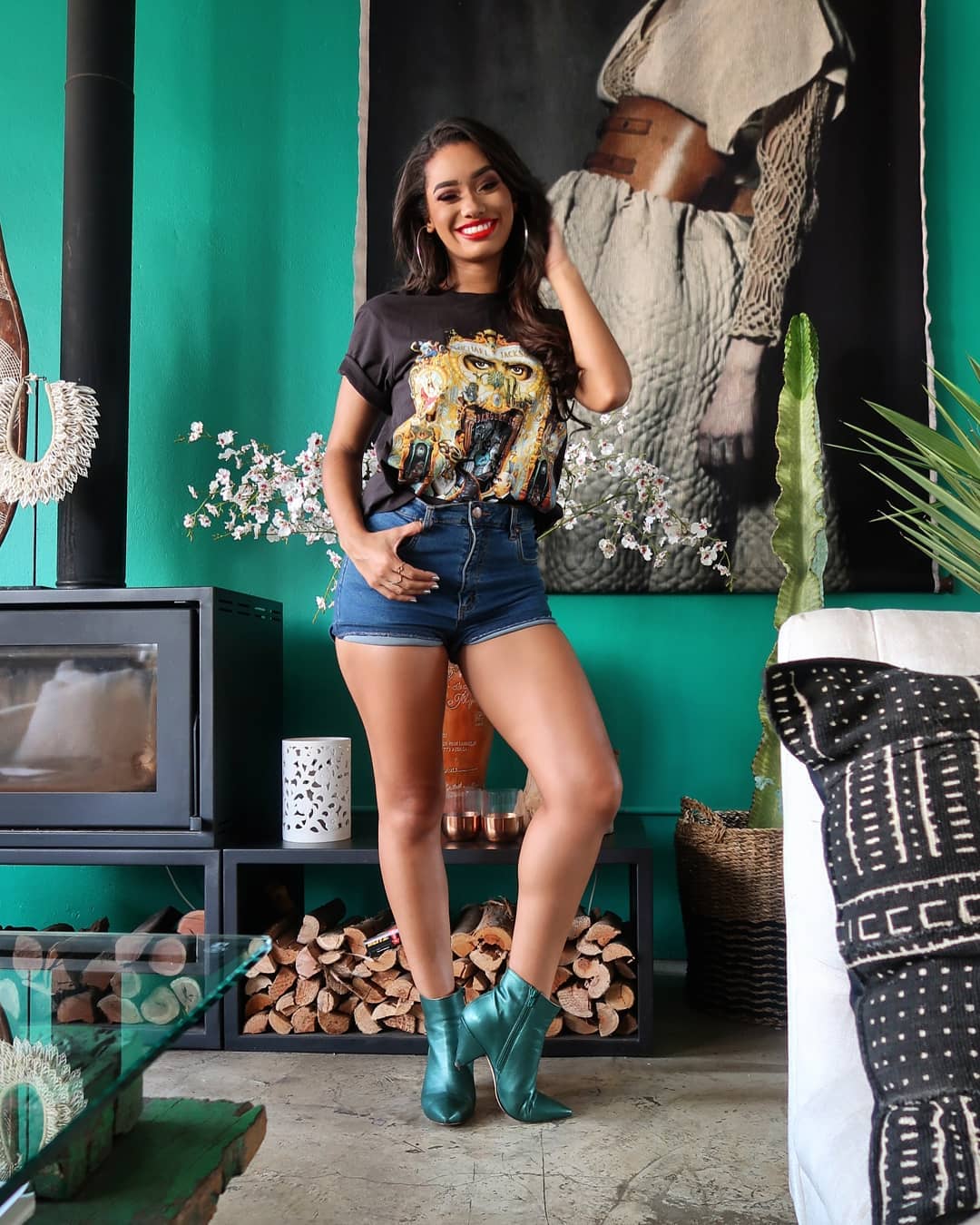 We know to expect the unexpected when Kim pairs her blue denim shorts with uncanny looking ankle boots. She couldn't have looked more stylish in this combination that proves that the beaut has mastered the art of style fascination and punk-rock realness.
Are you feeling Kim's bold street style?