Amapiano star, Njelic is one of the stars to partner up with Italian sportswear brand, Kappa on new campaign
Nana Thula hitmaker and Amapiano superstar, Njelic has partnered with Italian sportswear brand, Kappa. The announcement was made on social media earlier this week and Njelic has been unveiled as one of the brand ambassadors for the Keep Performing campaign.
Read more: #NewMusicFridays: De Mthuda Finally Releases "The Landlord" & Affirms His Status With Album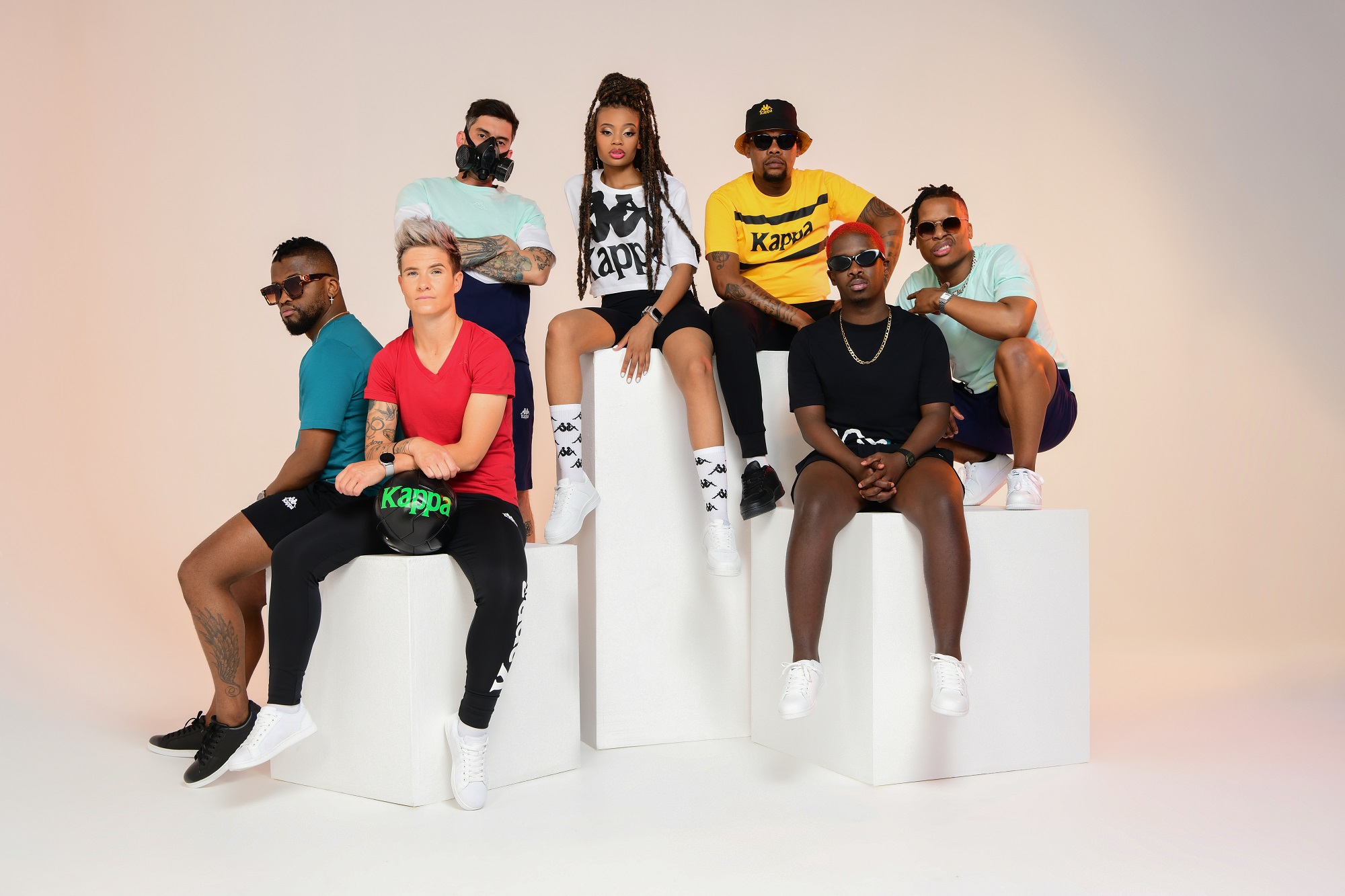 For the Keep Perfroming campaign, Njelic was announced alongside Banyana Banyana Captain, Janine Van Wyk and graffiti artist Mars Graffiti. YouTuber Sasha Langa and multitalented dancers, Soweto's Finest were also revealed as the brand ambassadors.
Kappa took to social media to explain the ethos of the Keep Performing campaign. "Kappa #KeepPerforming campaign invites people to explore new horizons and perform at their best throughout their everyday life", part of the post says.
🔊🔊
"Kappa is defining culture in ways that speaks to us, by accommodating all different personalities and characters." @njelic_sa#KeepPerforming pic.twitter.com/SGU4bmjLMB

— Kappa South Africa (@kappa_sa) November 9, 2021
"Always give it your all and never stop believing"– Njelic
In a video released by the brand we see Njelic donned in Kappa apparel from head to toe. Stylishly dressed in variations of the bucket hat and colourful T-shirts. We also see him lounging on the pool, working in studio and hanging out in the streets.
Speaking on the campaign, Njelic explained what he thinks of the camaign. "#KeepPerforming to me means I don't have to give up. I just have to show the world my talent and what I'm capable of and I know when I pray, I overcome so many challenges because I carry my faith with me," he explains. Adding that his family motivates him to work harder and keep it moving because they are his support system.
Check out the full Keep Performing range on the official Kappa website.