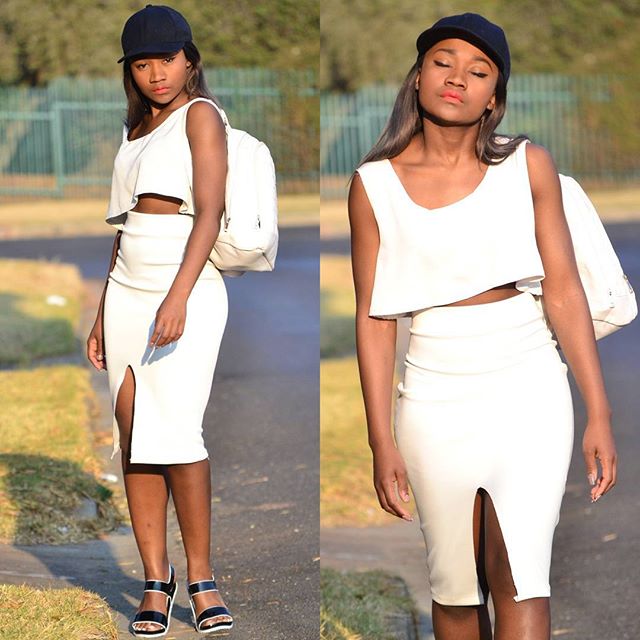 Tumi Seepe is our style blogger of the week, I have decided to hit the gram for some of the most stylish local bloggers. Tumi Seepe came as a recommendation and I fell in love with her unique style instantly! She wears a lot of solid colors, with lots of black, grey's and whites. She also mixes statement pieces that add a nice pop of edge to her outfit. Her style may seem basic and attainable, but she has her own way of mixing up her clothes to create outfits that stand out.
Here are a few of my favorite outfits from her page:
A big trend this summer is the A line skirt and platform sandals, the 70s are back!
What do you think? How would you interpret her style?