Since Priddy Ugly left Ambitiouz, he has let a lot of things loose. The young rapper who has made a name for himself by dropping banging hits such as Come To My Kasi, Bula Boot and Tshela had an exclusive chat with The Sobering Podcast.
The conversation was well balanced but deep and saw him speak about things that he has never spoken about before. We highlighted 3 things that caught our attention with regards to the conversation.
His beef with Riky Rick
He revealed that he does not vibe with Riky Rick. This is something we never knew about Priddy Ugly. He remembered a time when Frank Casino told him about a song he wanted him to jump on called Sauce. He did. When the time came for the video to be shot Frank told him that they cut out his verse. He says:
"I guess the G's he was rolling with at the time, Cutthroat, the Riky's, I'm not really cool with them. I'll say it out loud. But he's a cool guy."
He continues to say that he thinks as a family guy and musician, Riky Rick is cool but that he had a more personal experience with him which changed all that. What did he learn? that it was not personal at all, it's just how things were.
"I'm a grown ass man and I really don't have any time to be fighting with no grown ass man. Riky is no gangster, he's a family man. And I am no gangster. So I really don't need to take it any further than where it should be," he says.
His deal with former record label, Ambitiouz Entertainment
He spoke in depth about his deal with record label, Ambitiouz Entertainment. Priddy was briefly signed to the independent label and released his debut album, E.G.Y.P.T under them.
The album yielded singles such as In The Mood and 02Hero featuring Saudi and Shane Eagle respectively. What he revealed about the record label was not surprising since Ambitiouz Entertainment has a shaky reputation regarding their talent.
"I wasn't happy from the moment I got there. I think the first two weeks were cool".
He hinted that they did not support him and were not 100% behind the music. Although they were trying to get them to use their studios and production, Priddy stuck to his guns and went with his own people. He also hinted that they gave him money for one music video, Tshela, but instead he used half of it to pay for 02Hero.
He secretly married long term-partner, Bontle
Late last year, Priddy Ugly and Bontle sent us into a frenzy when they posted engagement images on social media. It turns out it was just for LaSauce's video for I Do which they ironically didn't get paid for, according to Priddy Ugly. He did however reveal that he secretly married his long term partner, Bontle Modiselle in February of this year.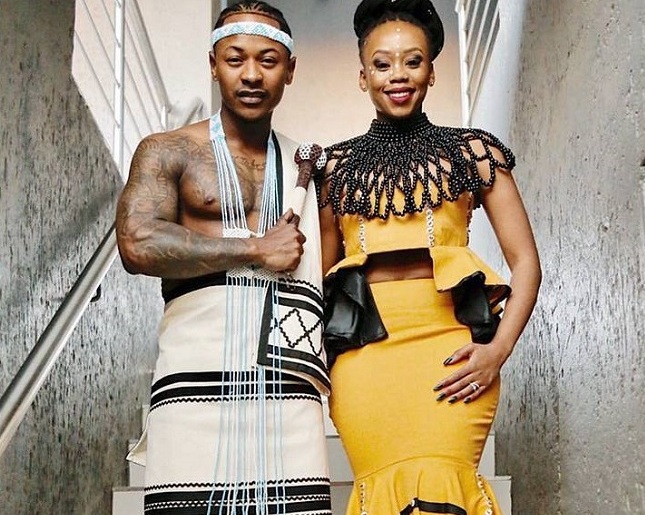 "For a lot of people who don't know, me and B are traditionally married. We weren't at the time I Do happened but afterwards it did happen."
Besides their relationship status, he mentioned that he will be working on new music with Bontle which will hopefully drop very soon. They have recorded a few songs together so this is not just a pipe dream.
"There's a project me and B are working on, it's called Rick Jade. My name is Riccardo and her second name is Jade Lee so that's the new project, that's the new band".
Shuu! This was a lot. Peep the rest of the podcast below and tell us what you think.