Friends Become Foes: Prince Kaybee and TNS at each other's throats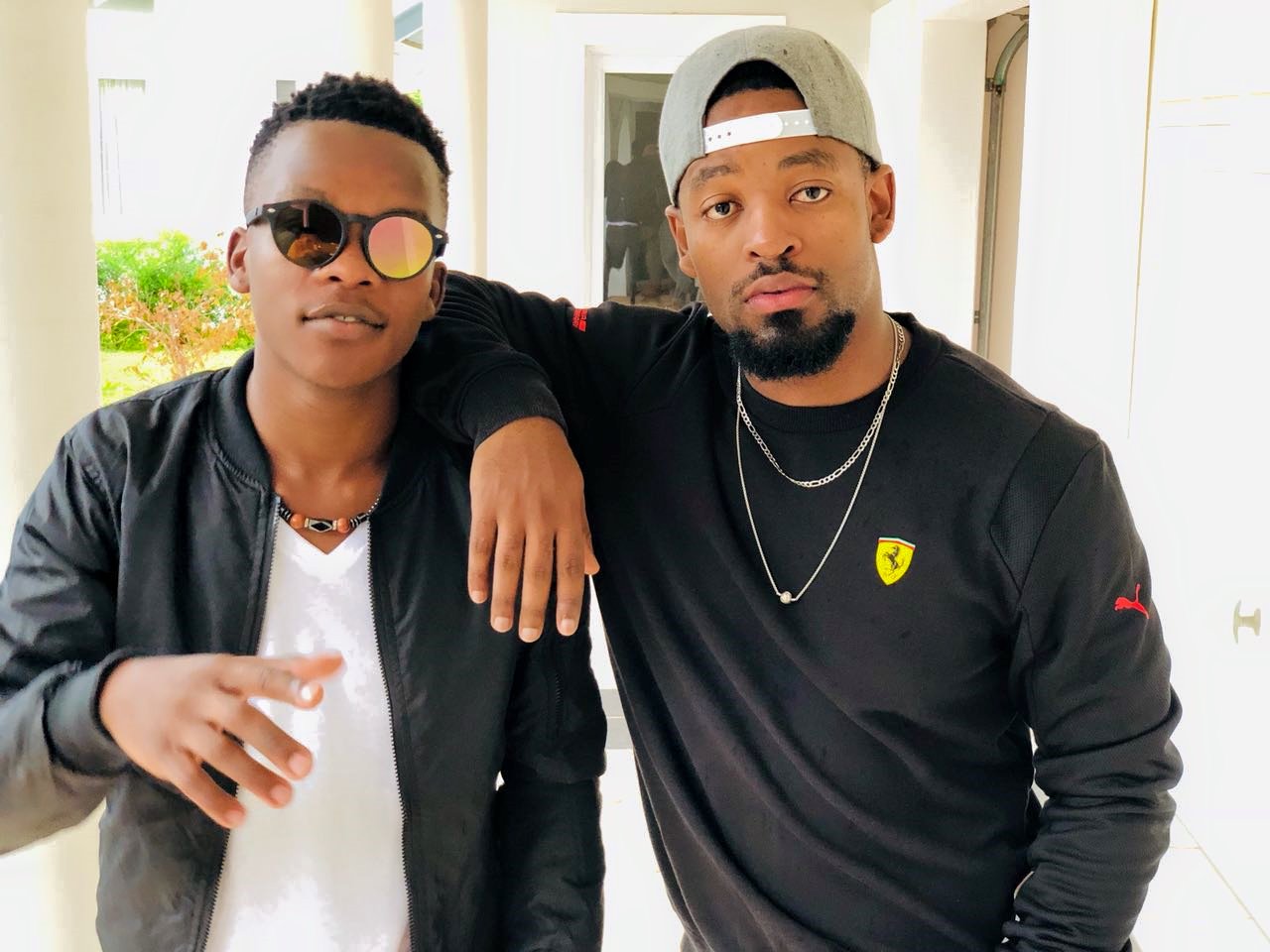 House BEEF: Prince Kaybee versus TNS!
House music producers Prince Kaybee (Kabelo Motsamai) and his former protege TNS (Nkazimulo Ngema) are not getting along at the moment, Prince Kaybee took to his Facebook account to release a statement clearing the air on what took place between him and his former protege. He revealed that the accusations by TNS on the non-payment for the songs 'Banomoya' and 'Club controller' are false as TNS intends on discrediting his brand.
I would like both the public and the media to know that the allegations made against me are false and they are spread by Nkazimulo Ngema with the intent to discredit my brand
Prince Kaybee wrote.
When it comes to music royalties, as a SAMRO registered artist, he will get his royalties from the authority when they make their periodic payments because he is credited as one of the co-producer of both "club controller & banomoya I have no power to stop him from earning royalties because we are all paid individually by the music authority
Prince Kaybee adds.
He then went on to add that he has provided TNS with a roof over his head, clothes, a phone and a car to help with his music career throughout the entire year of 2018, Prince Kaybee also alleges that TNS had an affair with his girlfriend.
These false allegations are painful & discouraging considering that I went out of my way to support his career and finance his dreams during the period of our personal and professional relationship only for him to betray me by having an affair with someone I was seeing at a while back. This is a person that I believed in and took under my wing. I opened my home, studio, networks and financially backed because I believed in him as young artist
Wrote Prince Kaybee.
TNS replied to Prince Kaybee's social media statement with his own statement:
The money you gave me doesn't amount to even a R40k and you call me ungrateful after I gave worth more than R500k of a songs,
By the way tell the country that your Album release is on hold because I took 9 of my songs which were on your album which I produced,

Prince Kaybee I carried you through 2018 with 2 big songs and that's how you thank me, 😂 yes one is suspended because of disputes but you made money from them for yourself,
I protected you when you were being attacked for Club Controller, I became loyal to you and stood by your side yet you failed to be loyal to me with what is due to me
Prince Kaybee also released supporting evidence to prove his case and these are the images he shared:
https://www.facebook.com/PrinceKaybeeTheOriginal/posts/2580640305311802?__xts__[0]=68.ARBuVj3PkhT6-t8q_Uaap8wFJVOqarlfY4hZv4M-jb5hWbvPWlXWLY0aEMVyZ19O8akkl0ocPmWbadxazJ9f9suBx6m5oiwJfBPYsdRbb7qPu3G0rH6Xqy2_nzNMMz8u5VycSHzE3t2-ZOMe2bqOvgnG_zjBW15p0iXXtieGIa2f3iIUKY3fIQHXrlvmDvK1TaiKbeV34DHNfrpE7_W54BO5kGh7YGXtu0M1G-hzRN5fV-tSvAdQR2vVOV9NONUnH1SLExbHPQS3b5-B7jjNk5_L6sfmyG41FtlfC4IaOQ8HSBFsEYm-sxMALf55ifLlt2acU44tXTeXyfuJYZ7mLcrXFg&__tn__=-R
What are your thoughts on this ongoing story?
Facebook Comments