Prince Kaybee & Shimza at war over 'Club Controller' ownership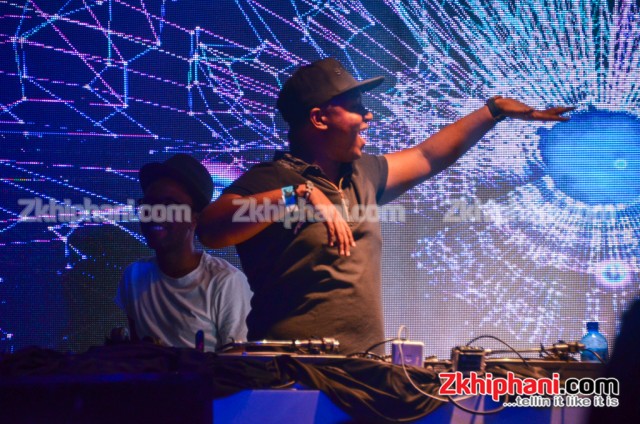 It was all good just a week ago! Things are getting very tense between two house music producers, DJ Shimza and Prince Kaybee. Prince has been getting a lot of love for his latest single which is appropriately titled "Club Controller". The song features LeSoulMates and vocalist Zanda Zakuza, two young talent that Kaybee has acknowledged for being collaborative partners on tune with, This clearly did not impress Shimza, the Tembisa native got onto Twitter to let out his frustrations after Kaybee supposedly blocked him on Twitter. Shimza claims that Prince Kaybee blocked him because Club Controller was initially given to him before Prince Kaybee got his hands on it!
https://twitter.com/PrinceKaybee_SA/status/970980907124428800
This escalated very quickly, Kaybee replied and insisted that Shimza cannot even produce music. Kaybee further exclaims that the track was leaked with a wrong title and an incorrect tag, hence why Shimza was tagged on it in the first place, The story gets even more confusing as Shimza tweeted this:
Then he lies on Yfm saying he was telling me that it's his song. I never speak to this guy, last time we spoke I asked him about a gig in Zim that I was going to. Nigga is going to say the industry is against him while he's the one that behaves like this…

— SHIMZA (@Shimza01) March 6, 2018
WATCH PRINCE KAYBEE EXPLAINS HIMSELF
https://twitter.com/PrinceKaybee_SA/status/971036243604713473
We would love to hear what you think, do you think that Club Controller would still be as successful if it was released by Shimza instead of Prince Kaybee?
Facebook Comments