Prince Kaybee Bags Best Collaboration Award At Soundcity MVP Awards in Nigeria
It is difficult to believe that Prince Kaybee has not yet won an award outside of the borders of South Africa. The DJ and producer has been a staple in the dance music scene ever since releasing chart topping hits Charlotte, Wajellwa and Better Days. This past weekend though, he has changed all of that with a Soundcity MVP Award.
The SAMA winner was nominated in 5 categories and walked away with Collaboration of the Year for one of his biggest songs in 2019, Gugulethu. Gugulethu features Indlovukazi, Supta and the Afro Brothers is taken from the producer's 2019 album, Re Mmino and pays homage to life in the township.
https://www.instagram.com/p/B7NHG3WnshG/
Prince Kaybee took to his social media to announce the news of his win and thank his fans. "My first ever Award outside South Africa. Gugulethu wins Best Collaboration in Nigeria," he captioned a video of his award announcement. He also showed off an image of his award and wrote: "Gugulethu, one of the most decorated songs in 2019. From my team and the artists I collaborated with Thank you for appreciating this piece of MUSIC".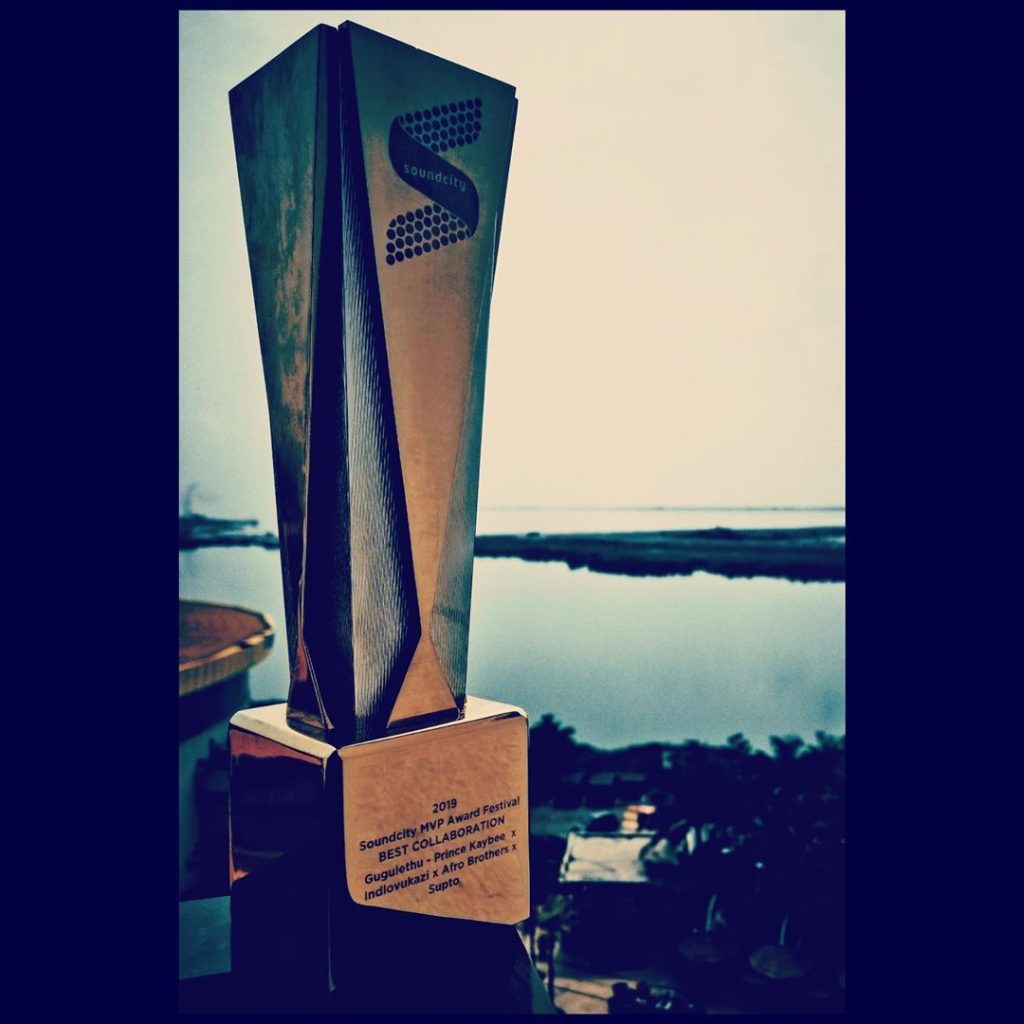 The Soundcity MVP Awards were held on the 11th of January and have continued to celebrate the music, community and outstanding Afrocentric cultural achievements. South African artists didn't win big at this year's awards but some of the nominees included DJ Zinhle, Riky Rick and Kwesta.