Prince Kaybee's Re'Mmino Goes Platinum In Under Two Months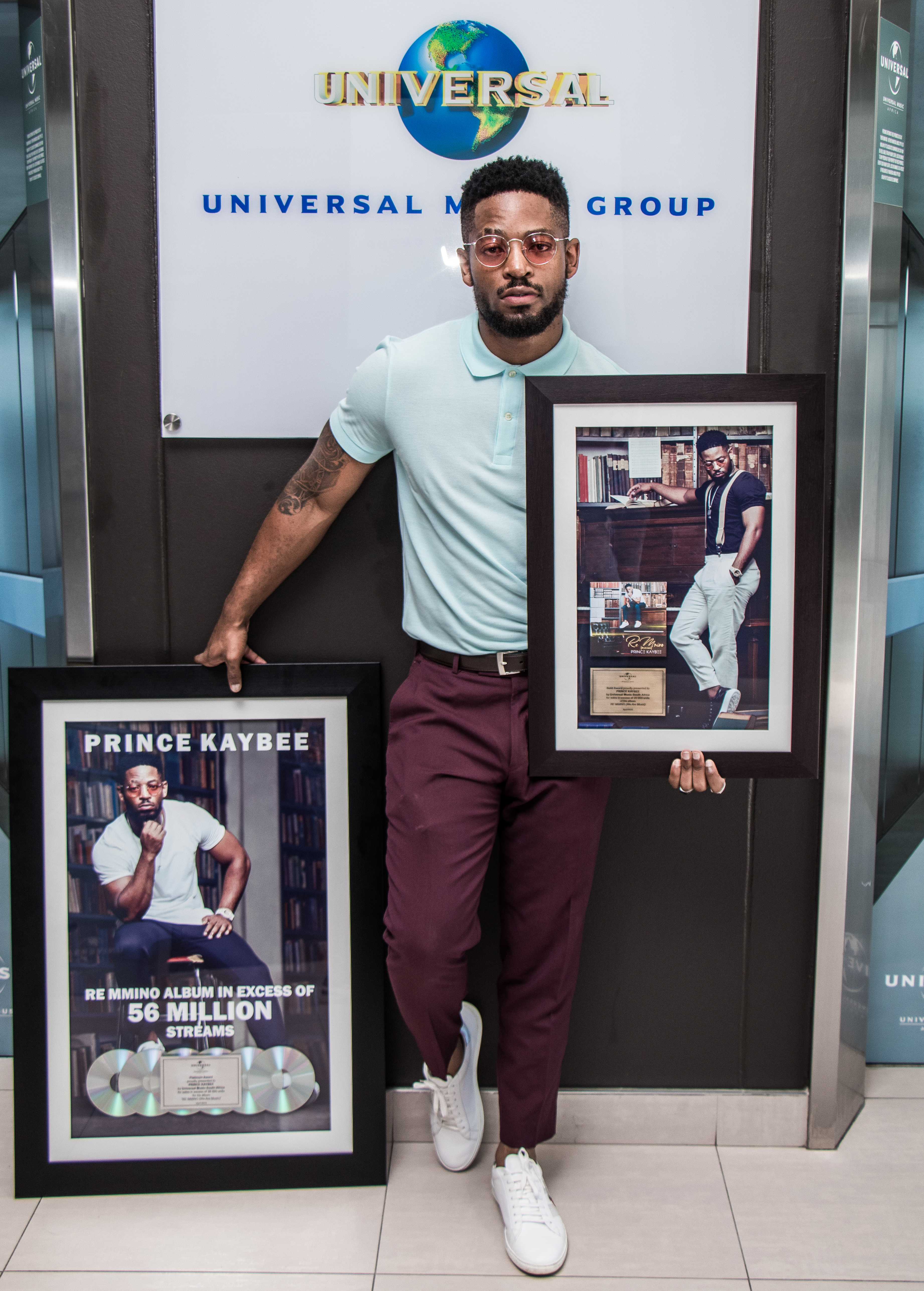 Prince Kaybee's Re'Mmino album Goes Platinum after a month and a couple of weeks.
Prince Kaybee, multi-award winning DJ, Producer and record label owner recently released one of the most anticipated albums of twenty nineteen titled Re'Mmino. With just a little over a month, Re'Mmino has gone Platinum and this comes after the catalysts Banomoya, Club Controller and Fetch Your Life.
Re'Mmino showed every sign that it was going to reach Platinum status within a short period of time after reaching Gold status upon release. Prince Kaybee was awarded both plaques, Gold (sales in excess of 15 000 units) and Platinum for over 38 000 units with a whopping 56 MILLION streams in total.
"I am so excited to have Prince Kaybee receive not ONE, but TWO awards today for his two month old album 'Re Mmino'. After going Gold on day of release in March, today we give him

TWO awards: His GOLD plaque and another for reaching PLATINUM in this short space of time. With over 56 million streams and counting, we are proud to be part of this amazing journey and taking his sound to the world"
– Sipho Dlamini, Managing Director Universal Music Africa
Fetch Your Life is arguably the most success catalyst in the Re'Mmino album. Reaching 1.2 million (Audio streams) streams on Youtube and the video reaching above 500k views in just three weeks.
In light of the success, Prince Kaybee is taking over the Global House music scene and quickly raising as South Africa's best.
Download/stream Re Mmino here https://PK.lnk.to/ReMmino
Follow Prince Kaybee on:
Announcement Images
Facebook Comments