Pssst…Boity's beauty tips REVEALED!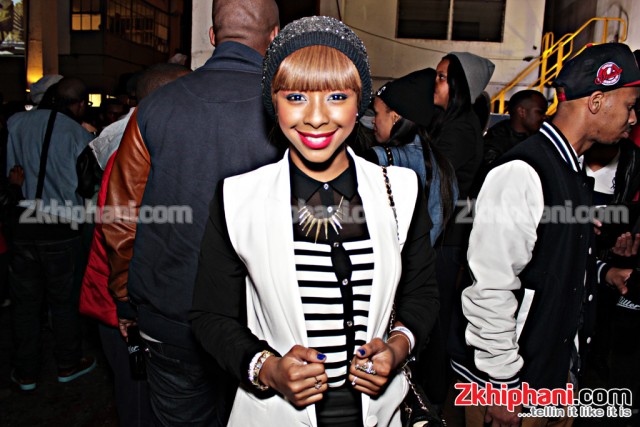 You can't deny that Boity's skin looks fresh to def! – even without make up. Granted, the hot TV presenter has got some good genes (I mean have you seen her mother, Modiehi Thulo?); but, thankfully, the gorgeous Club 808 host also gets a helping hand from the rigorous beauty regime and a few good and trusted items in her cosmetic bags. We take a look at what the star has revealed to be using.
For her radiance
Boity has said that she drinks tons of water and this helps to keep her skin glowing. She also admitted to detoxing twice a month for healthy looking skin. For that added luminous skin, she is also known to add lemon oil drops to her moisturiser for that radiant look.
For all-round flawless skin
Boity has credited her new "skin bestie" Celltone Tissue Oil to her flawless, supple all-round skin. She also says working out does wonders for her skin!
Her beauty regime
Boity has said that she cleanses, exfoliates, tones and moisturises her face daily, as this helps her skin stay super hydrated, all day. She also once shared a nightly beauty secret in the form of a homemade Spirulina mask, which is said to be excellent for the skin! For pimples, she uses tea tree oil to dry the zits out and keep the skin clean.
For her killer body
She drinks warm lemon water on an empty stomach every morning, and says that this not only helps combat toxins in the body, but also clear her skin out. She also credits her killer body to "a good work out", which is at least three times a week. Boity follows a strict eating plan that consists of lots of proteins and veggies.
Her beauty secrets
She has once said that coconut oil is "her best friend" and during her stint as the former IMAN cosmetics ambassador, she credited the IMAN skincare range to her natural looking make up.
What do you think of Boity's beauty secrets? Have you used any of these?
Facebook Comments