It's a new month and you have two important dates to diarise as Kabelo Kungwane and Lordkez come to you live for PUMA Select Stories and Select Sessions, exclusive to @pumasouthafrica's IGTV.  
Select Stories ft. Kabelo Kungawane – Friday, 3 September at 10am
Kabelo is the founder of Kasi Flavour10, a sportswear brand that celebrates local football from the culture to the game and icons thereof.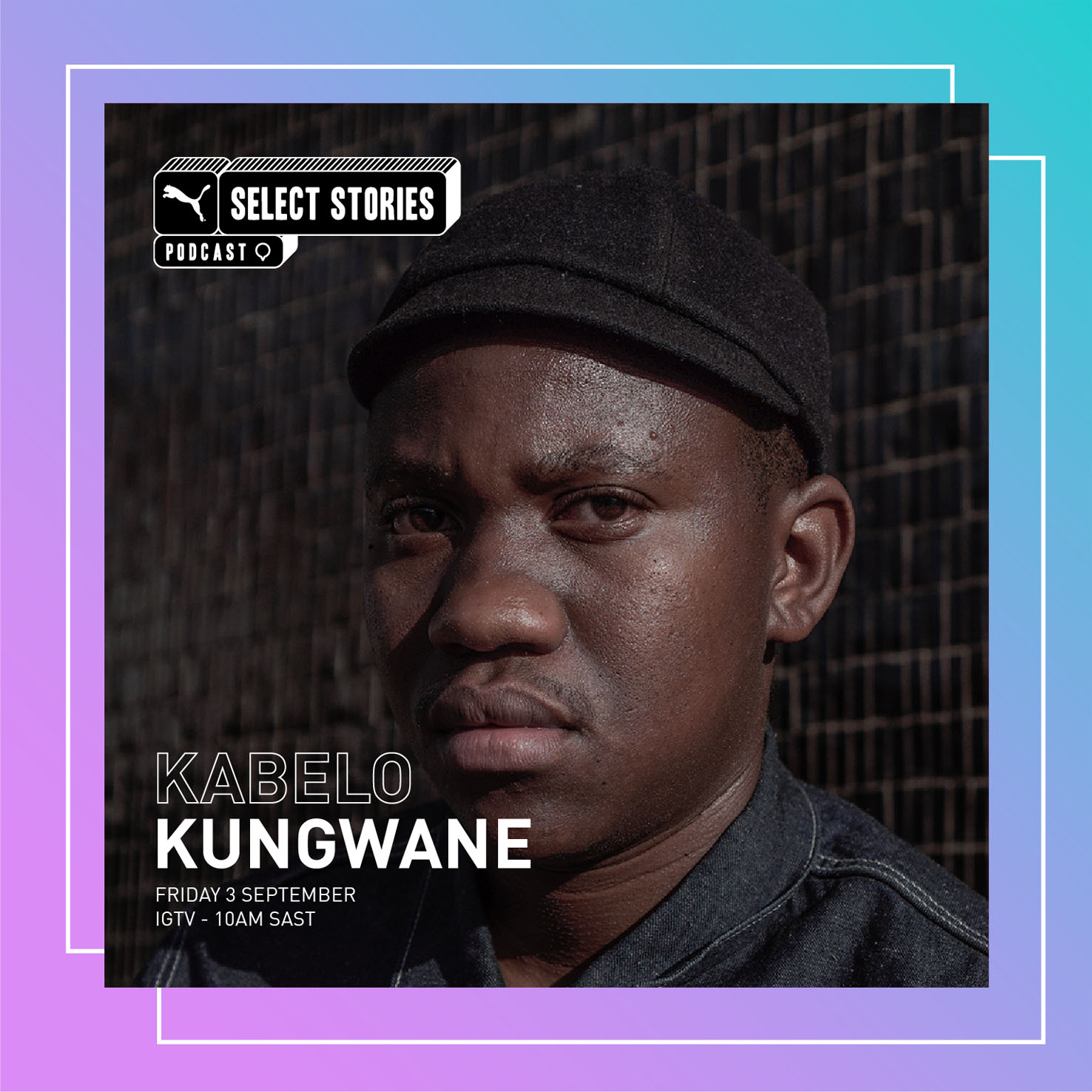 Kabelo, who will be chatting to Select Stories host Frypan Mfula about his journey, takes a lifestyle-orientated approach to football and initially started the Kasi Flavour10 fashion line, which has been exhibited in the world fashion capitals of New York and London, with the intention of paying homage to South African football and its heroes, both past and present.
"Kasi Flavour10 is a sports brand inspired by South African football culture, made to celebrate our football icons," says Kabelo. "I wanted to do something to commemorate our football players in a lifestyle-related way, because that's what I'm into."
Select Sessions ft. Lordkez – Thursday, 30 September at 6pm 
Keziah Zoë Meyers aka Lordkez is a young, emerging musician and multi-disciplinary artist based in Johannesburg. Born in Kimberly, music was a staple feature in her household from as early as she can remember.
After releasing her moody and alternative debut EP 'Revenge Season' in 2019, Lordkez released the jazzy and soulful EP 'Charcotta' in 2020. Her latest EP 'JUICEBOX' dropped in May the four-track project marked an artistic shift for the multi-layered creative as her signature RnB inspired sound was infused elements of Hyper Pop.
A woman of many talents: Keziah also paints, sketches, experiments with fashion and dabbles in poetry.
Be sure to follow @pumasouthafrica, @kasiflavour10 and @lordkez.