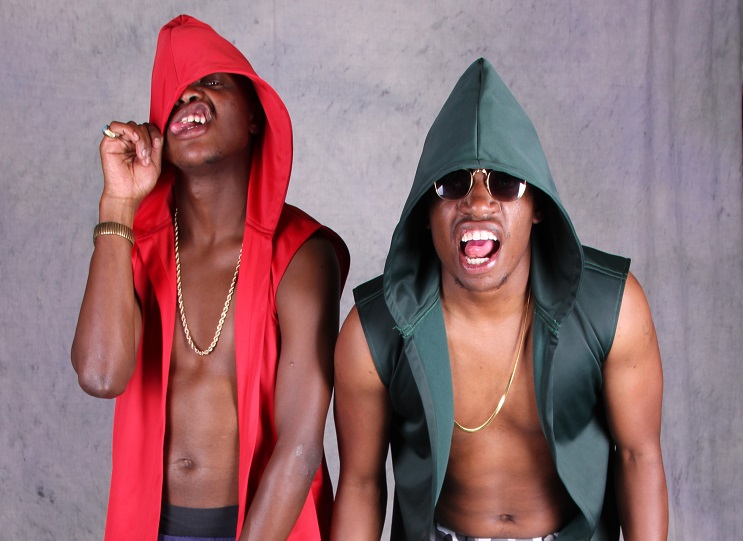 Rap duo Mad on Dough are proud Sowetans who are a breath of fresh air and energy to the hip hop genre.  Moxx, real name Mxolisi (27) and Chocco, real name Sabelo (23) are young and vibrant rappers who chose the rap name Mad on Dough as a play on their surname Madondo.  The duo hit the South African hip hop industry with their popular Fill my Cup. The song has enjoyed rotation on various radio stations in the country including YFM and the music video has been on various channels including Channel O.
Fill My Cup has also featured on Ms Cosmo's Local Top 5 on The Stir Up on national radio station 5FM last week. The duo have also featured on TV shows like Club 808 and Morning Live.
The follow up single Dab on It has received great feedback and on rotation on YFM. The boys are heading on the road to promote their music starting this month. A music video shoot is planned for Dab On It  later this month. They have joined ENO on a tour starting with Lichaba Chesa Nyama in Soweto on 16 and 17 April. This is followed by Osizweni in Mamelodi on 23 and 24 April, Lifestyle Car Wash, Soweto on 14 and 15 May.
Facebook Comments