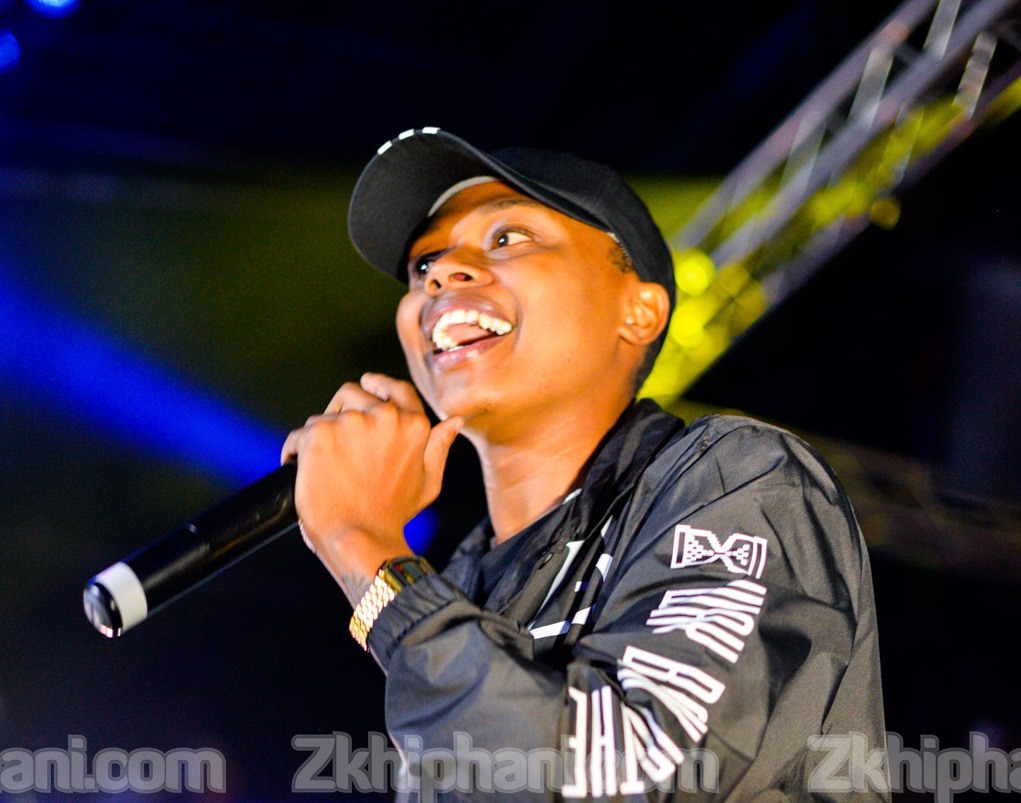 The past weekend seems to have been eventful for many, A-Reece was no exception. The self-proclaimed 'Yung King' was at the Hatfield Chesanyama in Pretoria for what seemed to be a decent night out with friends until they got involved in some nasty business. A-Reece took to Twitter to lay down the story as to what happened and how things got out of hand.
According to A-Reece's series of tweets, he and his crew encountered a problematic guy dragging and abusing an 18-year-old lady who supposedly wanted to hang with A-Reece and his posse. The unnamed lady was dragged and slapped by a guy who was allegedly on a popular dating show. It is not quite clear what kind of relationship the abuser and the 18-year-old had, and he obviously did not appreciate his girl showing The Yung King and his crew some love.
The gang called the abuser to order by giving him a taste of his own medicine. Here are some of the tweets showing what occurred according to A-Reece.
dis' a shrt clip of this monster of a man horridly dragging tht 18 yr old girl like she's his sex slave. its only 3 secs lng coz we had to beat his bitch ass up this was jus afta he strangled and slapped her.

men ain't trash bitch niggas like this lame are. pic.twitter.com/o3dy4gHFaR

— A-REECE. (@reece_youngking) November 19, 2017
Here's the stupid ass dickhead bitch nigga ! A damn shameless yng women beater ! Hatfield Shisanyama is where it happend last night.The young girl was treated badly because she wanted to leave with us in the whips bruh wtf & she's nt even the girlfriend the 18 yr girl's friend is pic.twitter.com/HVDShqgtcn

— A-REECE. (@reece_youngking) November 19, 2017
it only popped off until he decided to dreadfully pull the girl out the whip coz she didn't wanna get out and tag along with him and his "girlfriend".This explains how it got to him dragging her all over the damn ground.Yeah we FUCKED HIM UP ! some'n the dirty police wouldn't do. pic.twitter.com/6qX0ROVpdG

— A-REECE. (@reece_youngking) November 19, 2017
and you know what's even more fucked up ?this 18 yr old girl also fucked up.After the brawl she left with us and as we were organizing transport for her to get home we called her mom and now she thought her daughter left for jus a sleepover w/ friends clueless of her whereabouts

— A-REECE. (@reece_youngking) November 19, 2017
https://twitter.com/trinmoo/status/932262881713942528