Riky Rick & Gemini Major Score Double Platinum Status For "Buy It Out"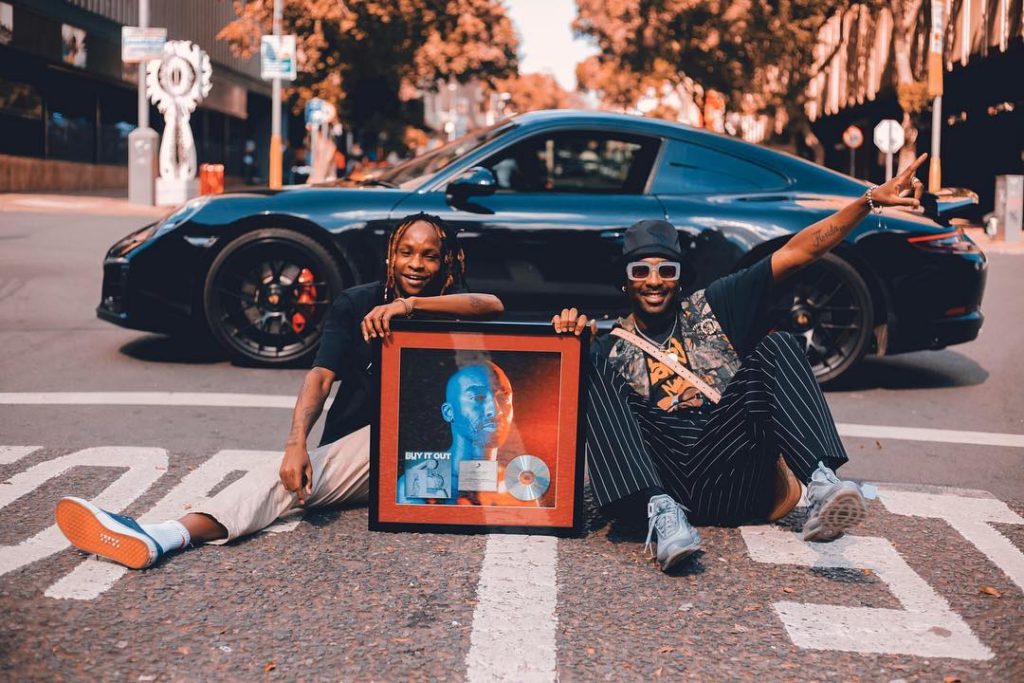 Riky Rick has gone double platinum for his single Buy It Out taken from his EP, Stay Shining. Buy It Out was produced by Gemini Major and dropped last year an overwhelmingly positive response.
He took to Instagram to show love and appreciation to his fans. "THANK YOU SO MUCH FOR YOU LOVE AND SUPPORT!!! THAT WAAAAYYY!!!!"
Riky Rick dropped the song shortly after announcing that she will be working with Sony via his own record label, Cotton Club Records. While accepting the plaque, the rapper thanked his team at Sony for the support and for creating a great environment to work.
"It comes as a big shock… Thank you very much for pushing with me and helping me out and being on this journey with me. Yeah, we really appreciate it."
Buy It Out is a Trap influenced joint where King Kotini basically lets us know that he is still a certified Cotton Eater. The amount of flexing and jabs that Riky Rick throws at "broke" people is heavy. Twitter has responded positively to the song though and have shown massive love to King Kotini.
We've handled an interview with the star to chat more about this milestone. Keep a look out for that.
For now though, peep the song below!
Facebook Comments