He was the most searched person in South Africa.
Robert Marawa was the most searched person on Google South Africa on Thursday. Sports lovers generated more than 20 000 search queries for Robert Marawa, as it emerged through a tweet he posted on Thursday night that he received an SMS, less than two hours before the start of his SuperSport show, informing him not to bother getting to set.
On Friday afternoon, news outlets released a statement from SuperSport who said Marawa had already been informed earlier in the week of the termination of his contract.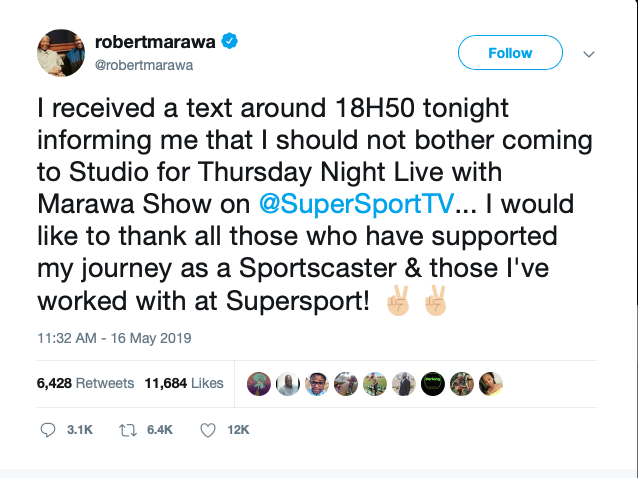 The veteran sports presenter who is famously known as Madluphuthu has become a fan fave within the sports field and its evident on the social media streets that SA will miss seeing his face on TV. In a brief statement, SuperSports said it had informed Marawa about its decision not to renew his contract.
Robert was personally advised of our decision earlier this week. We are grateful for his contribution over the years and wish him great success in his future endeavors
The statement explains,
SuperSport is in the process of an exciting refresh of its local presenter line-up, which will be unveiled as part of our new football season campaign. This restructure includes us not pursuing our contractual relationship with Robert Marawa.
What do you think of this story?
Let us know in the comments section.