If you missed that plane to get to New York Fashion Week well New York Runway's got you covered as it brings the glamourous fashion event to South Africa. On the 11 October 2019, handpicked designers from New York Fashion Week will be gracing the South African catwalk at Cape Town Marriot Hotel Crystal Towers.
The event is aimed at empowering designers to explore a variety of different production and distribution ecosystems by breaking geographical limits and creating an open space for designers to be inspired by a diverse range of fashion culture, expression and trends. One can expect showcases from both international and local fashion designers such as VanElse and Jacques LaGrange.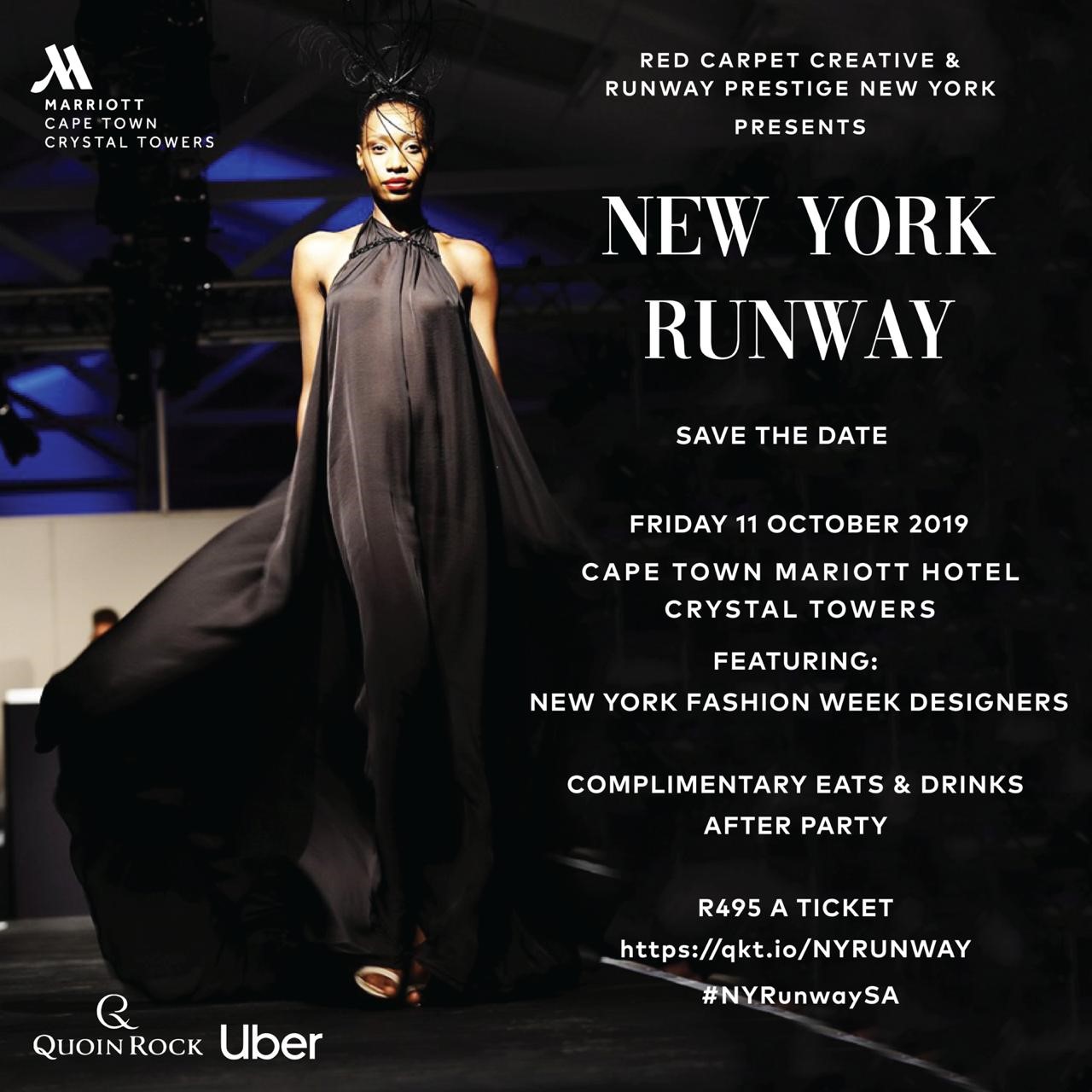 In addition to the amazing fashion, guests will also be treated to the interactive beauty bars featuring Kuch Kolour, a nail cosmetics line of cannabis sativa-infused nail polishes and treatments. Goody bag will also be gifting guests with products from brands such as Gaia Cosmetics, Curl Connection, Black Roots Hair and Kush Kolour.
And if that has not sold you on this event, a portion of every sold ticket will be donated to the African Wildlife Foundation (AWF) which is an international organization that focuses on the conservation of specifically African wildlife and wildlands. So save the date and purchase your ticket for this glamourous event. Tickets range from R495 for general to R4000 for exclusive packages. Hurry before they are all gone!