CLOSE LOOK – Bokang & Siphiwe Tshabalala's kiddies Clothing line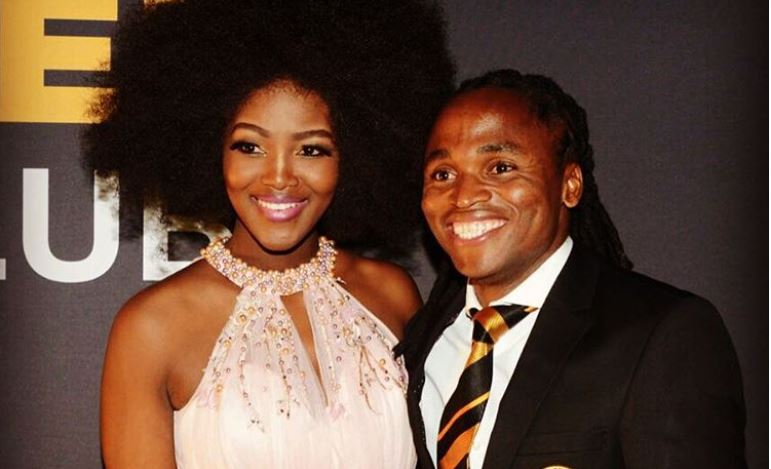 PHOTOS – Bokang & Siphiwe Tshabalala's SB kids clothing line.
Former Miss South Africa Bokang Montjane- Tshabalala and her football star husband Siphiwe Tshabalala have ventured into an exciting fashion journey.
The couple have created their own kiddies clothing range, called SB Kids, which will be available at Jet stores soon.
The brand was created for young kids to embrace their Africanness and shine just as brightly as the heroes and princesses in other fairy tales.
The collections caters for children between the ages of two and ten and the aim is to inspire and give hope to the young African child.
Speaking to Metro FM's breakfast show, Bokang touched on the challenges they faced;
We just had to be overprotective and hold on to our brand. Our dream has literally come five years later and we stood our ground and said no, we're not going to give our own baby and project to other people to own. This is ours and we will own it until the very end,
She explained.
The clothing range includes animated dresses, shirts, pants, and backpacks with images of the pageant beaut (Princess Bokang) and her Kaizer Chiefs partner (Super Shabba) on it.
Dear African Child: Remember that you are the coolest African Super Hero and the coolest African Princess in the world!!! You are great, you are amazing, you are beautiful , talented , worth big dreams and more than enough!!!
She wrote on Instagram.
SB Kids will have a launch this weekend at Maponya Mall.
For more information, visit www.sbkids.co.za
Facebook Comments