Secrets to Success with Face of Pond's Winner, Nomfundo Mlaba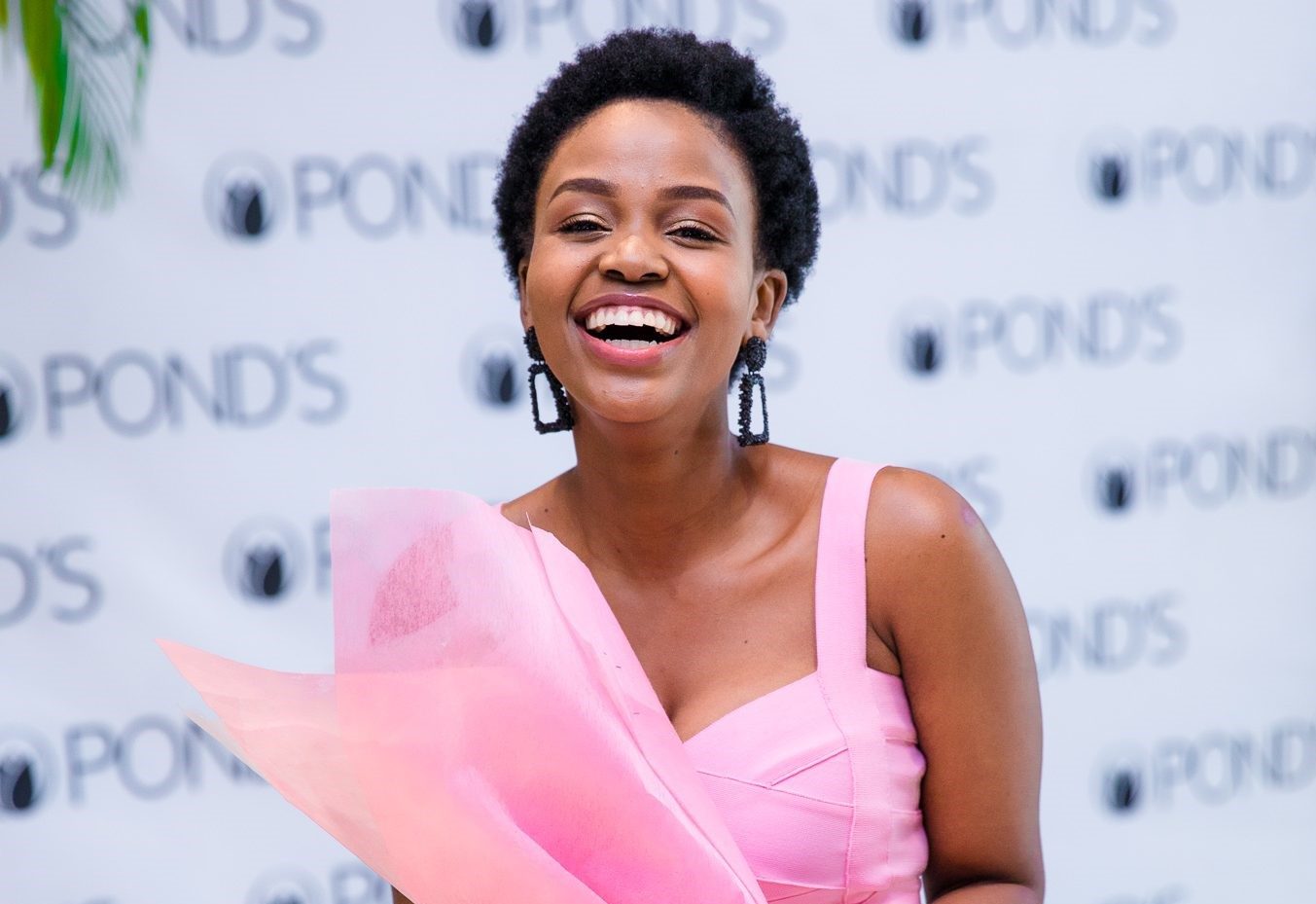 It was a memorable day at Tasha's Flamingo Room in Sandton for 24-year old Nomfundo Mlaba when she was graced with the joyous news of her victory as the new Face of Pond's 2019. The community manager from Bozini in Pietermaritzburg says she never thought in her wildest dreams that she could win such a prestigious competition, but through massive and consistent support from her enthusiastic colleagues, the confident beauty was able to scoop the win. Cosmopolitan Magazine caught up with the gorgeous winner to chat about her long road to success to which she shares and details what it takes to reach your dreams.
She expresses in the interview the power of speaking one's desires and goals into existence adding how she does just that through her social media platforms. Indeed, one quick glance at her inspiring Instagram captions and blog posts will be enough to leave you feeling like you can achieve anything. However, like all people, Mlaba is no stranger to the harsh criticisms from the public. She expresses how she often would encounter negative comments around her background from rural areas. Mlaba expands in saying that people believed that coming from her community meant that she was not exposed enough to things or perceived as being underprivileged. However, it is in that space that Mlaba aims to make a difference in changing the narrative around coming from rural places as she encourages young women to never let where they come from affect their determination to reach their dreams. To this she also adds the importance of always staying true to oneself as authenticity is the key to success, adding you should not have to change in order to get ahead but instead just be yourself.
Facebook Comments