SEE hot fashion looks by Lungile Thabethe!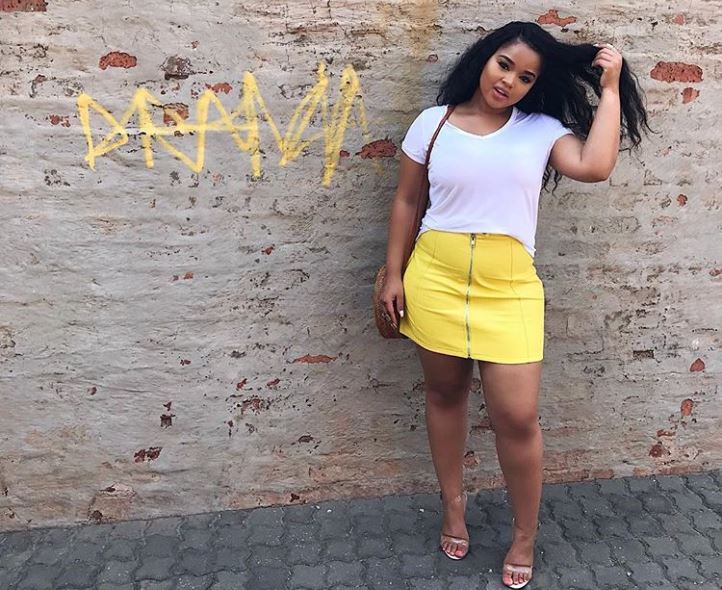 Cav PHOTOS of Lungile Thabethe slaying!
Makeup artist Lungile Thabethe shows us how you can make anything look fashionable if you put your mind to it! Lungile is media personality Ayanda Thabethe's younger sister and she is responsible for transforming many faces in the entertainment field.
Here are some of our favourite looks by Lungile, check them out:
The self-taught beauty enthusiast runs a successful brand called Lungile Thabethe Beauty that showcases her skills as a talented makeup artist.
She has worked with the likes of Moozlie, Gemini Major, Zulu Mkhathini as well as Karabo Poppy just to name but a few.
It's a fact that her chic ensemble draws positive scrutiny. Every girl should own at least one little black dress. It's a closet must-have that can be worn for different occasions. We're glad Lungile agrees with us,
This LBD dress, an essential timeless piece for every closet. This is definitely one of my fave classic pieces and can be dressed up or down , with a bit of edge or super elegant. A must have
She wrote on Instagram.
Its safe to say that Lungile has quickly proven herself to be an 'It' girl -in-the-making. And, it appears the rising star is also into simple, crisp and clean fashion items that accommodate her curvy frame. And, judging from her feed, we're happy to confirm that she is the one to keep a very close eye on!
Lungile's street style game is chicest and she has the ability to make a head-to-toe simple outfit feel renewed again. Her personal style is endearingly slick.
Are you feeling her vibe?
Facebook Comments