The third episode of the Halo Heritage Diaries recently dropped which saw Boity Thulo, and contemporaries Anele Mdoda, Naledi Radebe, Lerato Seuoe, ThickLeeyonce, Moozlie and Adera Kachienga wrap up their conversation about their natural hair journeys that have inspired viewers around the country.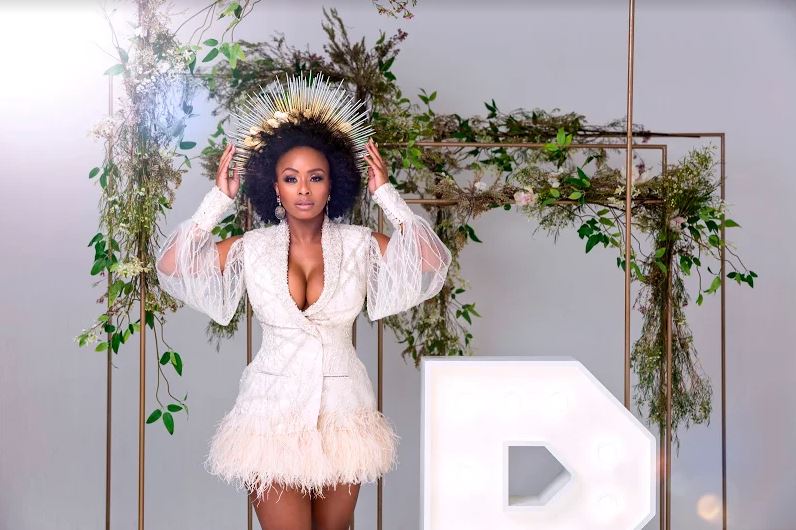 As the series wrapped, we sat down with Boity to discuss her own natural hair journey.
You have been on a bit of a hair journey over the past few months. Tell us about it
I decided that I wanted to start exploring different looks where I incorporated my natural hair. For quite some time I've been wigging it out. As much as I take care of my hair underneath – I don't show it enough. I decided to experiment with different hairstyles that don't hide my hair. It's been fun. It's also made me more comfortable having my face exposed. So often we count on our wigs to shape our faces. The new styles that I've been experimenting with, that incorporate my natural hair, show more of my face, which has been a nice change.
How has your relationship with your hair changed?
Taking care of natural hair is a lifelong commitment. I've learnt to take better care of my hair – even when it's in a protective hairstyle. We tend to neglect our hair when it's in a protective style or covered by a wig. I've learnt to give it all the love and attention and moisture it needs and deserves; and to do more research to better understand what it actually takes to take care of my hair as opposed to counting on the fact that I'm going to cover it up. The relationship has definitely grown into something more loving – a more mutual relationship. When I say mutual it's because there was a time when my hair was there for me and I just covered it up. I don't do that as much anymore. Now we are in public together – I'm no longer ashamed of her. We now have a full on relationship. People have seen us together and love the idea of us. I just had to give myself more time to learn about my hair. I needed to put in the effort to see what it likes, what it doesn't like, what works for it and so on, rather than just relying on protective hairstyles, or assuming it would be too difficult to take care of. Because that is the narrative.  We believe that it's so hard, it's so much work – but it's your hair, so you have to put in the effort. When I started to love my hair – in return I started to see the love in my hair.
What advice would you give someone starting their natural hair journey?
Try and find out what your hair type is. Is it type 3 or 4? Is it A, B or C. Put in the effort to get to know your hair. Never assume that one product or one regime will work for all people and all hair types. And if you want to relax your hair – do it, but do it knowing why you are doing it. If it's because you want it to be more manageable, there are ways to get more manageable, softer hair without having to go through the fire. And also take care of it, and love it. It's yours. It's literally a part of you
What has been the most beautiful moment in your hair journey?
I recently did a shoot for a magazine cover, using my natural hair. That picture was so incredible I actually wanted to frame it. I don't give my hair enough credit or enough time to shine on it's own, and I realized I must become more experimental with styling and seeing how to make it pretty without relying on an extension. That was a special moment. I looked my best and I was completely me – which felt good.
How do you take care of it?
It's important to understand that when you have type 4C hair it lives and breathes on moisture. I shampoo and condition once a week, and use a leave in conditioner and a thorough treatment every two weeks. I use a scalp spray and edge control every day.
What does the term healthy hair mean to you?
It is less about what it looks like, and more about how it is treated. Some think long straight hair is healthy, but hair can be short, coiled, straight, or whatever. If it is a full body of hair that is well moisturized – that is healthy hair. Hair that is loved is healthy hair.
To watch what went down in the final episode of the Halo Heritage Hair Diaries series, make sure to watch the video above.