If you've been meaning to finally start your journey to reaching your personal financial goals, but just don't know where to start. You might want to consider reading Finance Bunny, Nicolette Mashile's book, titled, 'What's Your Move? A Collection of Ordinary Financial Lessons.'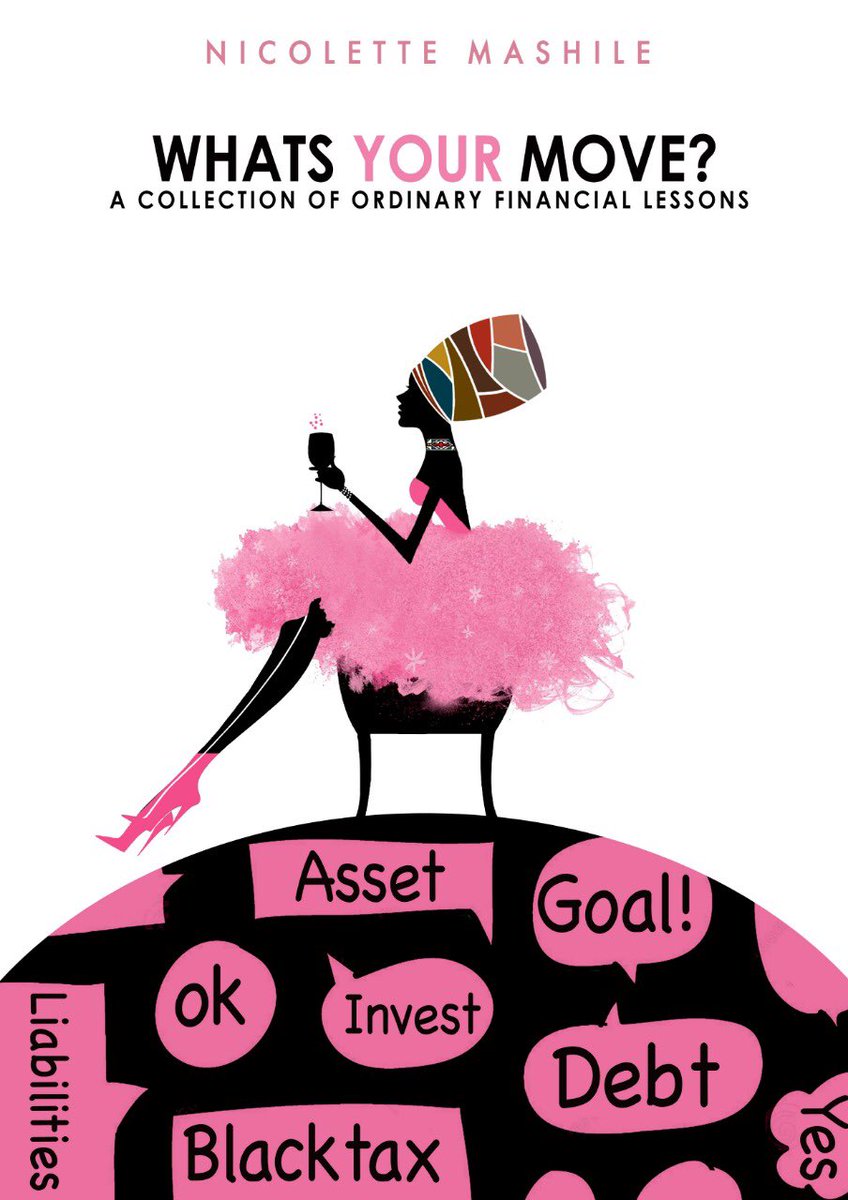 With her "No one is born being bad at managing money" philosophy, Mashile hopes to help her audience unlearn unhealthy money spending habits and instead develop much healthier behaviors. So as demonstrated above, expect lots of talk about debt, liabilities, assets, black tax, investments and more.
Speaking on what motivated her to take the leap of writing a book, Mashile said:
"I wrote the book to encourage more people to take their finances seriously and not to be intimidated by money. Like anything, money and managing it is something anyone can learn. I believe that no one is born being bad at money, but circumstances can lead us to believe we are."
For the T.V. presenter/businesswomen/author, the process of writing the book was indeed an exciting one filled with many lessons and eye opening experiences.
"Writing the book was a journey of discovery for me. It is not easy to write a book. I took the process for granted. I started writing the book 18 months ago using a ghostwriter. I would narrate and she would write.  Then I had the opportunity to go on a personal finance roadshow with one company and when I started talking to people about their money, I realized that I had written the book the same way everyone else approached a money book. I had in essence written a book that already existed. So, Last September I started from scratch. I re-wrote each chapter myself. I wanted my voice, my style of talking and to share my stories. "
– Nicolette Mashile
With that, should you be free this Saturday, why not pull through to Mashile's book signing.
https://www.instagram.com/p/CE35LA-nv_n/?utm_source=ig_web_copy_link