Following the recent announcement made by President Cyril Ramaphosa that a few previously non-essential services (like salons) would be permitted to open and operate under level 3 of the lockdown period, many people are eager to hit the salon chair again. However, it is vital that clients as well as salons understand the safety precautions necessary to make it work.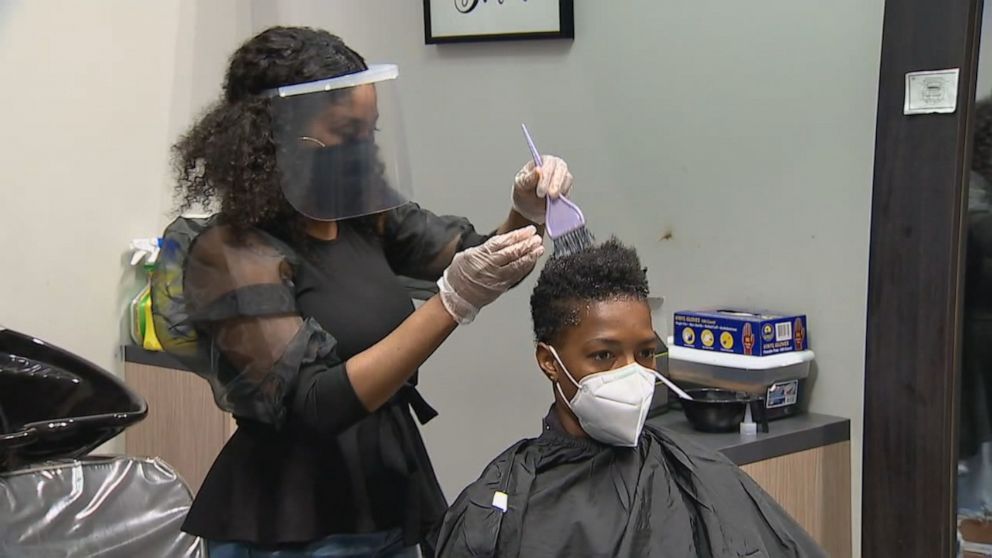 Although restrictions are slowly being lifted, it is important to note that they are doing so still under the conditions of a national lockdown which sees that businesses follow necessary protocol in order to operate. Therefore, by visiting the salon there is still an element of personal risk one takes, so make sure to take suitable safety steps to ensure prevention.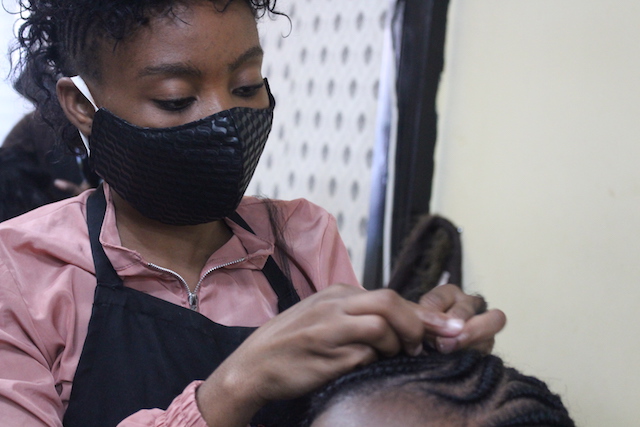 Prioritize PPE
The wearing of personal protective equipment (PPE) including face masks, aprons, hair caps, gloves and more should always be prioritized by both the client and the hairdresser. To be even safer it would be more preferable that salons give their customers single use PPE in order to reduce the risk that much more. The idea here is, the more you cover up, the better.
Keep Capacity Levels Low
Although salons are allowed to operate, it is vital that they keep crowd levels down as the impact of a densely packed space can increase the risk of coming into contact with the virus.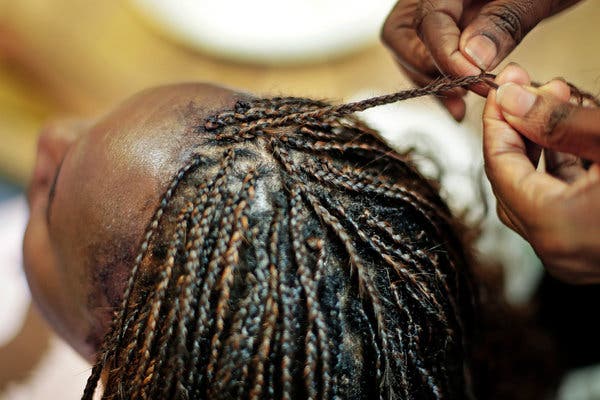 Inquire about Hair Equipment Cleanliness 
Never hesitate to always ask questions about the salon's cleanliness levels as it is your right and responsibility to look after your own health. It is not rude as you need to know. Therefore feel free to ask about how often they clean and sanitize their equipment and work stations. Should you have suggestions of how they can improve, also make sure to voice those as well because at the end of the day, we're all in this together.
Employee and Customer Health Monitoring 
In this area it is vital that the salon monitors the health of both their clients and customers, which is mainly done through temperature measures. Although in asymptomatic cases temperature measures might not be an indication, it is still better to check than to not at all as it creates an extra layer of safety.
One Customer at a Time 
And now, long gone are the days of  hairdressers attending to more than one customer as this increases the risk. So make your hairdresser follows this protocol.