Check out this exclusive interview with mural artist, illustrator and skater Seth Pimentel. In this interview, Seth tells us about his early days in mural painting, his influences and how his collaboration with Converse SA came about. Read more below.
Q: How did you get started in wall mural art?
I've always been a massive fan of graffiti. Constantly admiring tags and throw-ups in the CBD as I drove through town with my Father when I was very young.
The works of Rasty, MARS, FIYAONE, MEIN, TAPZ, But I was introduced to mural work and street art in the 10th grade when my English teacher Mr. George made us watch a Banksy documentary title "Exit through the Giftshop" and write about it. My friends and I would sketch and draft great mural concepts, but we never really applied any of it. As we speak right now, I'm still in my infancy as a mural artist. I have a lot to learn. A lot to develop, I've only been painting murals for 3 years now. Handling 2/3 murals per year. I painted my first memorable mural with Keya Tama, a South African street artist currently painting murals around the US. But right now, I just aim to painting as many walls as possibly can.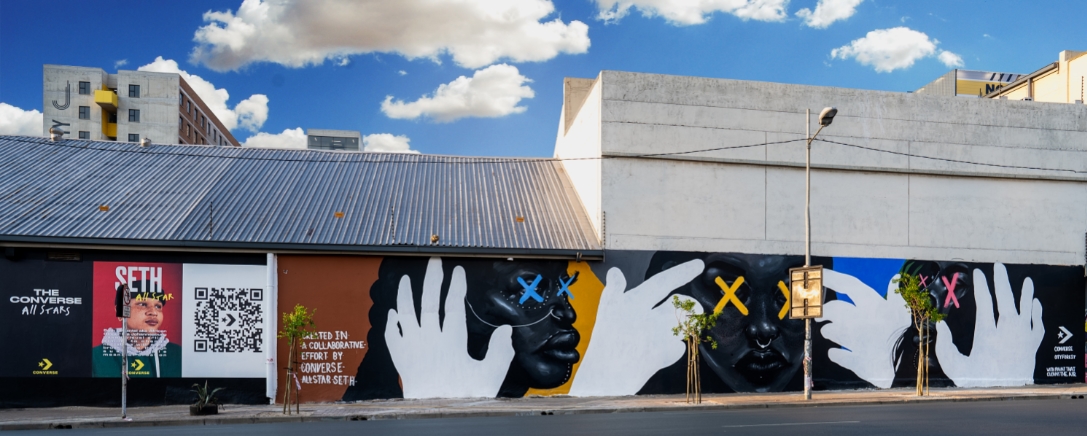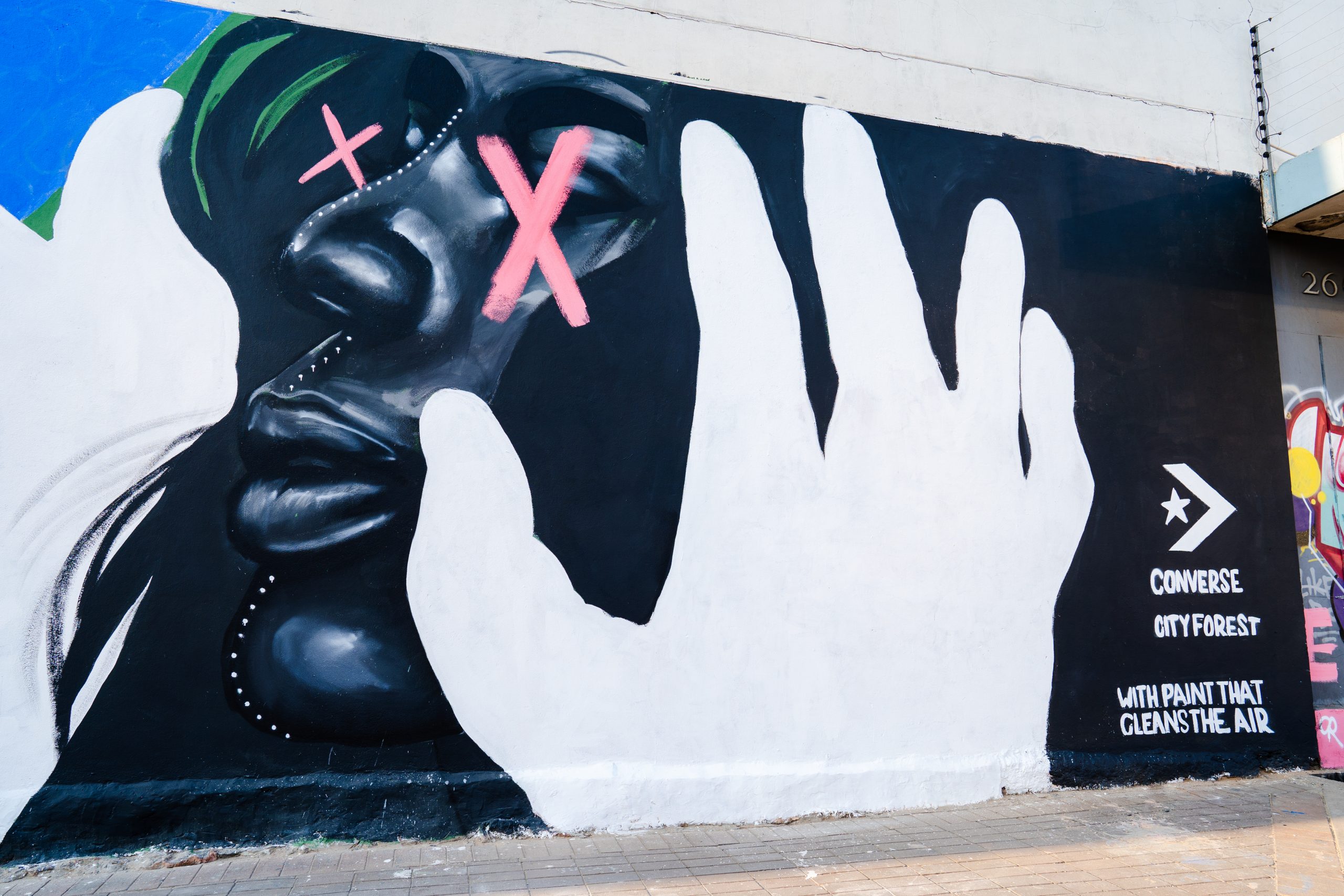 Q: Can you explain your collaboration with Converse further? 
I was commissioned by The Converse team to help heal our cities with paint  that's CO2 absorbent. Dozens of Street Artist from across the world all created  art that would help change our interactions with our environment. I was  privileged to be one of them.
Q: What do you want the audience perceiving these murals to see and feel?
A celebration of Femininity. The power it has to shape the world.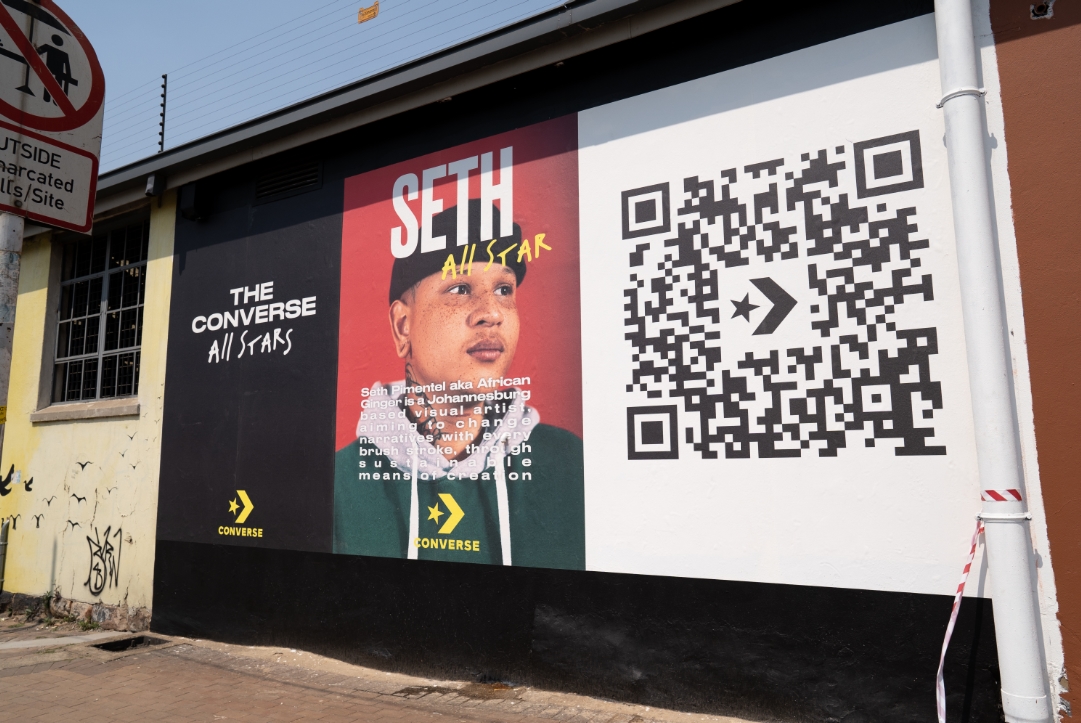 Q: As a cultural participator, what do you foresee for the South African creative  industry? What do you wish would change or remain the same? 
In any creative industry around the world, there is a cyclical nature. Formulaic.  Rinse and repeat. So many themes, concepts, and projects have been  overdone. 
I wish that more artists pushed the idea of authenticity. Instead of replicating  people's themes and work. Rather experiment and push their own ideas. I wish that people in the "creative" industry respected and appreciated all artist's time and energy. 
But I digress, there are a series of young South African creatives, hungry artists  coming up that's going to shake the world up. They are unapologetic and are  shifting narratives in their spheres. I am so excited to watch these creatives  blossom! We are on the way.