Shandis for creatives: Basha Uhuru Freedom Fest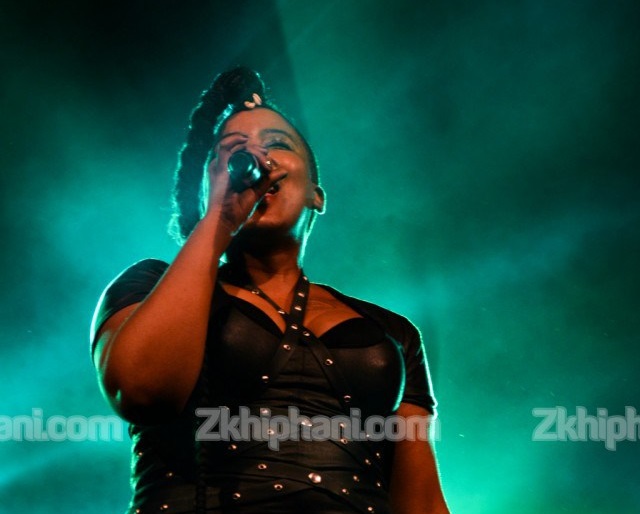 The festival is a celebration and expression of artistic wealth among the youth of South Africa. As we approach the 21st Anniversary of the signing of the constitution, it is important that we reflect on this key milestone in the history of South Africa, how far we have come as a nation and most importantly where we are.
Now in its 5th year, the Basha Uhuru Freedom Fest is focused on empowering youth in creative industries by affording them platforms for freedom of artistic expression. The event will feature a 5 day programme which entails a contemporary group art exhibition titled Expressions of Freedom; Conversations of Freedom creative talks, Visions of Freedom is a film screenings sponsored by the Gauteng Film Commission and Rides of Freedom youth cycling tour which will link up various youth cultural hubs in the city.
All these activities lead up to main attraction of the festival which is the Sounds of Freedom music concert featuring a diverse line-up of both emerging and established musical talent from across the country. The Locrate Family Picnic will be a fusion of food, fashion, and craft – providing trading opportunities for small businesses and micro-sized enterprises.
The music concert is set for the 24th of June and will be staged in two different venues within the Constitution Hill museum precinct. The main stage will feature a musical blend of contemporary South African musicians including live performances and DJs which will entertain the youth as they salute the youth of 1976 and celebrate the 21 years of the constitution and the second stage will be hosted by AFROPUNK who will be hosting the African edition of this influential international festival at Constitution Hill on the 30th and 31st of December.
It's a free concert but tickets must be attained to gain entrance at http://www.webtickets.co.za/event.aspx?itemid=1472018826
Conversations of Freedom : Creative Talks by www.10and5.com
Date: Wednesday 21 June 2017
Time: 18h00-21h00
Speakers: artist Anthea Moys; Tumelo Kgwathe AKA DJ Sistamtic; artist Lazi Mathebula; architectLorenzo Nassimbei, stylist Lufuno Sathekge, comedian Loyiso Madinga, photographer Kgomotso Tleane; director Zandi Tisani
Venue: Constitution Hill, Women's Gaol
Expressions of Freedom : Art Exhibition
Date: Thursday 22 June 2017
Time: 18h00-21h00
Artists: Nompumelelo Tshabalala, Zanele Mashinini, Bambo Sibiya, Victor Dlamini; Lazi "Greiispaces" Mathebula, Leeroy Jason and Anthea Moys
Venue: Constitution Hill, Women's Gaol
Visions of Freedom: Film Screenings
Date: 23 June 2017
Time: 18h00-22h00
Movies: Kalushi, The Hangman; Beyond The River and Uprize
Venues: Constitution Hill, Women's Gaol
Rides of Freedom: Heritage Cycling Tour
Date: 24 June 2017
Time: 09h00 – 13h00
Venue: Constitution Hill at Fixin Diaries
Sounds of Freedom: Market @ The Fort & Basha Uhuru Music Concert
Date: 24 June 2017
Time: 12h00-00h00
Artists & DJs: Thandiswa Mazwai ; Stogie T; Zola; Sjava; BCUC; Gigi Lamayne ; Dope Saint Jude; Kly ;Ms Cosmo; DJSpeedsta; IAMPH; Twins On Decks; DJKenzhero; 2Lee Stark; Uno July ; Johnny Cradle ; Urban Village ; Melo B Jones; Bye Beneco; Mpho Sebina; DJ Coppashot & Bobotical; Rosie Parade ; Andrew the DJ ; Danger Ingozi ; King B ;DJ Zero; Osmic; Rhythm Sessions; Tha Muzik; Sistamatik ; Yugen Blakrok; Mvette Black; DJ Zwai; DBN Gogo; Chuck Taylored;
Venue: Constitution Square/Marshalling Yard/Parade Ground (Various venues at Constitution Hill)
Let's Get Free: AFROPUNK Stage
Date: Saturday 24 June 2017
Time: 16:00 – 22:45
Artists & DJs: DOOKOOM; Demogoroth Satanum; Radio123; TCIYF; DJ Doowap
Venue: Marshalling Yard
Locrate Family Picnic & Comedy
Date: Sunday 25 June 2017
Time: 11h00-17h00
Comedians: Mashabela and Mpho Popps.
Music: Nonku Phiri, Thandi Ntuli and Sound Supreme DJs: Just Themba, Kenzhero, Tha Music & Rhythm Sessions
Venue: Constitution Hill, Women's Gaol Courtyard Lawns
Between 12h00 and 16h00 on Saturday and Sunday art and design installations alongside the stages will showcase PERi-hot South African creativity live in action!
Facebook Comments