Shane Eagle Launches Yellow Tour With Intimate Concert Preview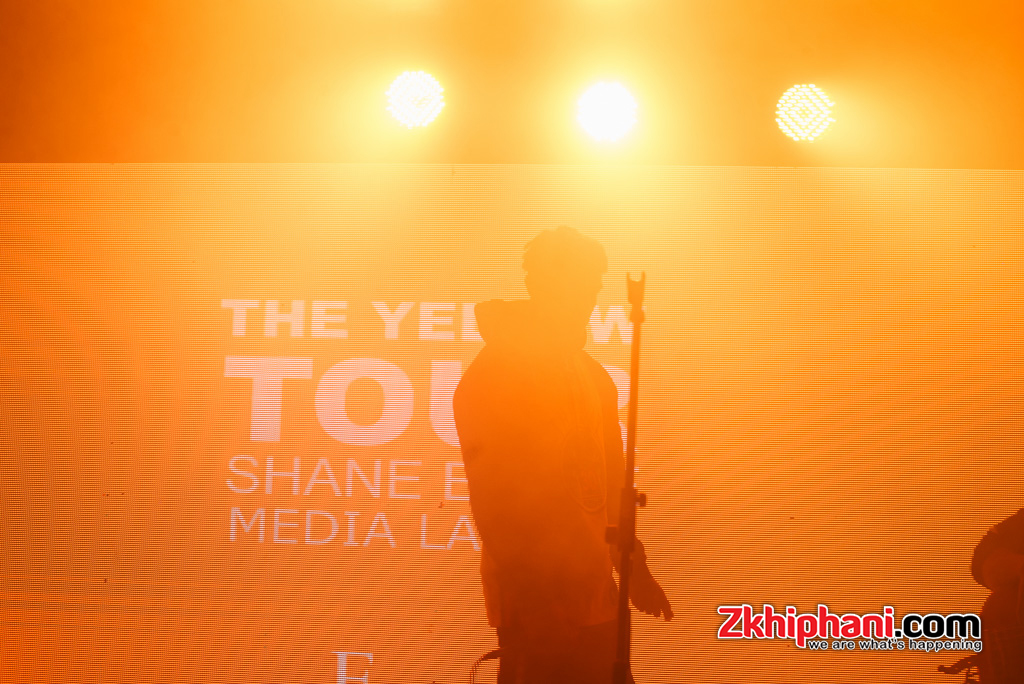 Shane Eagle to go on a national 4 city tour in honour of his debut album, Yellow
On Thursday evening guests and the media gathered at Alexander Theatre in Braamfontein to witness the launch of the Yellow Tour. Award winning rapper Shane Eagle has collaborated with Kulture Kollective to take his debut album, Yellow on a national tour. Kulture Kollective are a creative collective who have collaborated with bright and innovative minds in the past.
We were ushered down a basement where we were greeted with welcome drinks and amazing music which set the tone for the evening. Shane Eagle is known for his reflective and conscious raps so we were not expecting a turn-up but rather a great evening filled with great music.
The general mood was excitement as we anxiously anticipated seeing the man of the moment. And when he stepped onstage, he did not disappoint. He performed a handful tracks from the album with a world class band. The vibe was intimate.
The Yellow Tour is set to hit 4 cities and kicks off in Cape Town on the 31st of August. Durban will follow on the 29th of September. Port Elizabeth will host Eagle on the 26th of October and Johannesburg on the 7th of December. Some of the guests on the tour include Shekhinah, Youngsta CPT, Riky Rick and DJ Speedsta.
What can fans expect from the show?
The concept behind the tour is to give Shane Eagle an opportunity to engage with his fans. He will get more time with them- this is why the dates are set so far apart. The Yellow Tour isn't just about performances but it is about the experience.
Fans can expect live performances from Shane Eagle and special guests. They should expect exclusive merchandise, hardcopies and a musical and visual experience like no other. Judging from what we saw experienced last night, we cannot wait! Look out for the exclusive interview we handled with him that will dropping soon.
To purchase tickets, click here.
Facebook Comments