Shaun Q, second coming of chivalry defined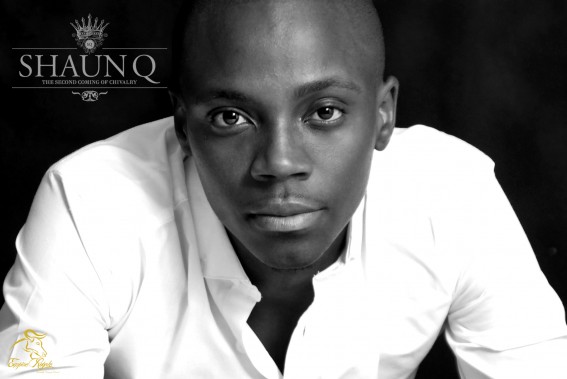 The journey from boy to man is intriguing. You are faced with challenges and setbacks, which are able to mould you to greatness or negatively affect your person. Many of the greatest men in our society were raised in single mother homes inheriting that unique quality a real woman possesses being resilience. Shaun Q leads that generation of gentleman who adores, respect and honours our female class by admiring their independence and encouraging young males to love and treasure her the way a chivalrous man would. A true gentleman innovates, strives for excellence, protects and motivates others in his path to prosperity.
Shaun Q's career is of a journey where a young male takes his "Breath's to Maturity" grooming him to be the gentleman he desires to pinnacle. He will express his boyish ways through his music but you also have the privilege of seeing and hearing hints of maturity and his willingness to profess his love for women and life. In the 4th quarter of 2012 "Bottles half empty" will be on heavy rotation on radio stations and the album titled "Breaths to Maturity" will be debuted on Valentines day 2014. The second coming of chivalry is where style and swag meet.
With influences that range from Brenda Fassie, R-Kelly, Celine Dion and Trey Songs, you're truly in for a refreshing sound and with the success of the likes of Lloyd Cele, Micasa and Liquid Deep we know his music indeed raises the bar very high. For now you can get to listen to his music via his Soundcloud and get to download his "Crazy In Love" single via the following link: http://soundcloud.com/shaun-q
Facebook Comments