Local jewellery design house, Shimansky was selected to partake in a prestigious exhibition titled, The Protagonist along with an excellent line of other fine international jewellers at New York design fair. The momentous event, which is a first for South Africa is a celebration of the best in ethical and sustainable fine jewellery production.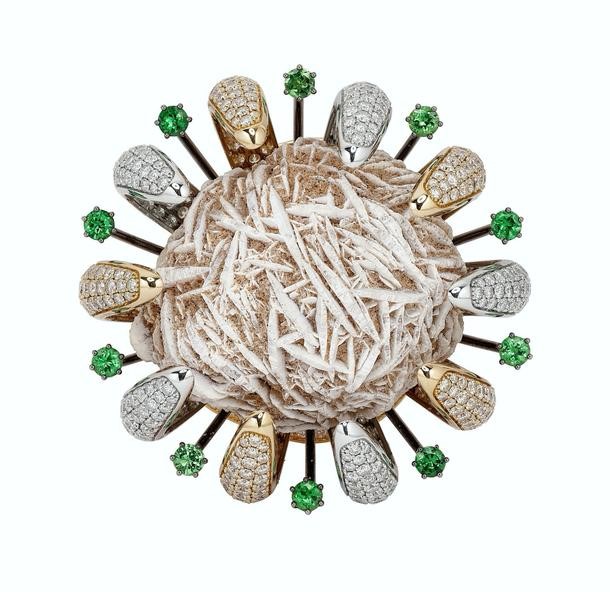 Many beautifully designed and crafted pieces of jewellery were on display at the event, however, the showstopper simply had to be the dazzling Desert Rose ring.  Inspired by the national flower of South Africa, the King Protea as well as the Pincushion flower the gorgeous piece of jewellery boasts over 790 diamonds. It was designed and created in South Africa's mother city, Cape Town at the Shimansky jewellery manufacturing workshop. The jaw-dropping Desert Rose ring consists of ethically sourced local diamonds which total 24.13ct. The piece of jewellery is further complimented by 42 tsavorite gems that weigh3.11ct and boasts a breathtaking centrepiece consisting of a desert rose crystal from Namibia which is set in 58.80g 18ct gold.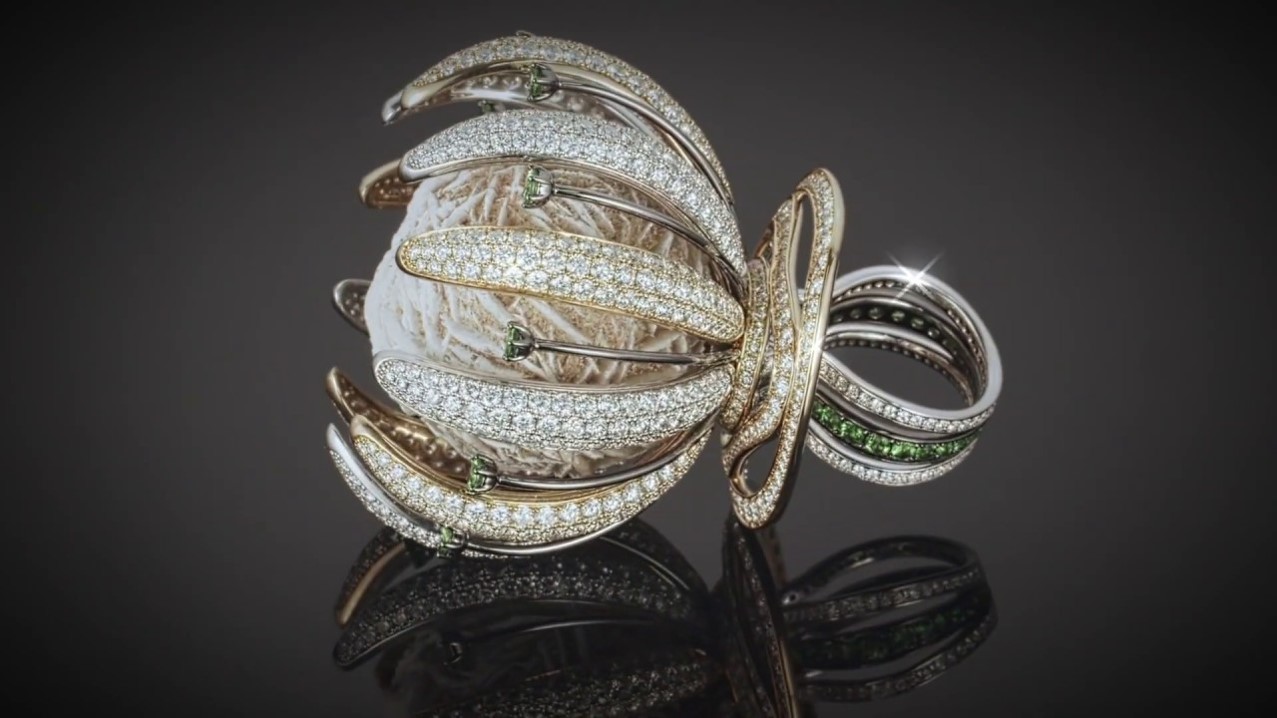 In terms of design, the Desert Rose ring draws inspiration from South African Fynbos, particularly the Pincushion and King Protea as mentioned above. The name of the ring was derived from the Desert Rose crystals that form the central focus of the ring. With so much ice dripping from this single piece of jewellery one can bet this ring is sure to set a buyer back by quite a lot. The Shimansky Desert Rose ring is retailing for roughly for R600 000.
Should you wish to experience the Desert Rose, the ring will be going on display at the Cape Town Diamond Museum from December to the whole of January 2020.
"As an ode to African heritage, our rings represent all that Salon Art + Design embodies – impeccable quality, ground-breaking design, luxurious offerings and geographical diversity."

– Yair Shimansky, CEO and Founder of Shimansky