Skwatta Kamp's comeback without Infa confuses fans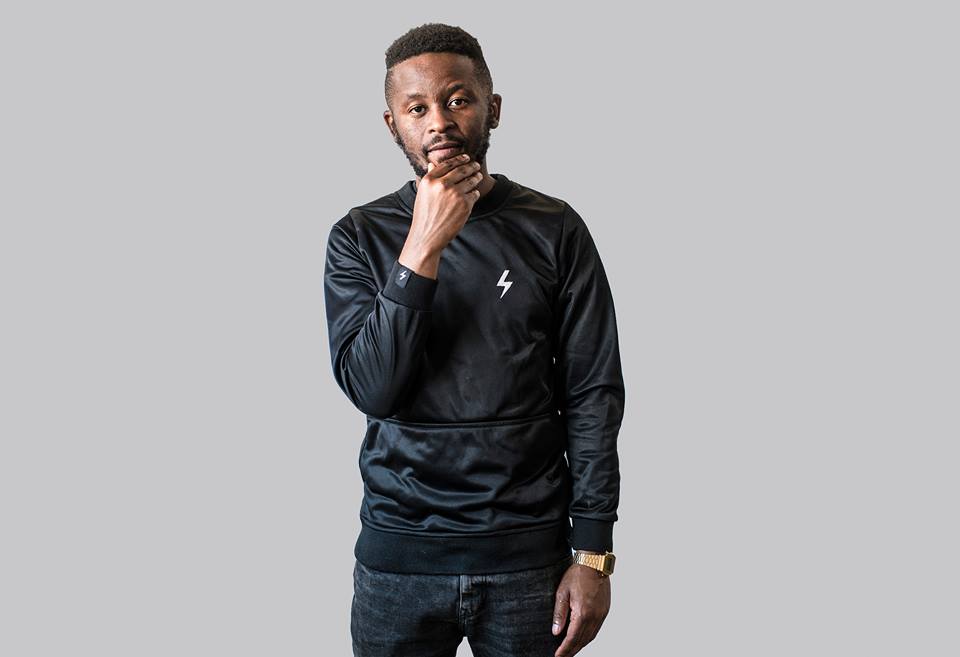 Skwatta Kamp makes a comeback and fans want Infa back!
On 9 March 2015, The South African music industry as well as hip hop fans woke up to terrible news as the legendary rap group, Skwatta Kamp member Flabba whose real name is Nkululeko Habedi, lost his life due to a horrific homicide. His absence left a lonesome gaping hole in the hearts of many supporters and his family.
Fast forward to three years later on 10 November 2018, the crew announce their new official single, Mama Akekho, leading up to their upcoming album release in 2019. Shugasmakx (Lebogang Mothibe), Nemza (Sello Mofokeng), Nish (Musawenkosi Molefe), Slikour (Siya Metane), Bozza (Nkosana Nkosi) and Relo Makhubo decided to make a strong comeback to the music industry which is stronger than ever before except there is one member missing and he is still alive, he goes by the name Sechaba Kgalala who is popularly known as Infa.
Skwatta Kamp fans are not happy with the fact that Kgala decided to quit, Infa visibly distanced himself from the Skwatta Kamp crew shortly after Flabba died by not being part of the tribute song the troop created for the fallen rapper as he was also not featured in the music video.
In early 2018, the group released, "There you go" a song dedicated to celebrate the life of their late member, they felt the need to reconnect and pay tribute to their fallen soldier ahead of working on any future music projects together.
The new single offering, Mama Akekho, takes the fans on a musical journey back to the iconic group's originality and ability to steer their fun storytelling through music; and is definitely a throw forward to what their music lovers can expect from probably their most anticipated comeback album in 2019. The group's return however sparked a debate on social media:
"where's Infa bathong?" tweeted @Sane217.
"I asked myself that cos we know Flabba he passed away" seconded @RebeccaCindi.
Another twitter user who goes by the handle @mashoodoZ harshly further stated "Ain't no infa in this s***…they can as well shelve it" and many more users shared the same sentiments.
Commenting on the issue, respected entrepreneur and fellow band member Slikour said:
I mean he left you know, for his own reasons, he says he outgrew it, we cool, we don't have issues, I don't know if he has issues with us
he adds.
Speaking to zkhiphani Infa does not understand why some people still expect him to be part of the troop,
this has been done a long time ago, I think it's a matter of people not being clued up or there is no PR, I did an interview in 2014 when I left the group
He says.
When asked about his music career he said:
No I'm not working on anything, music is something that I will always do but it's not a career for me anymore, it's something that I do because I love music and I'm not interested in the industry anymore. I've outgrown it
He adds.
I'm cool with the guys I bump into them now and then at events but we were not hanging even when the group was still active, the only person I hung out with was Flabba
Infa concludes.
Skwatta Kamp released a statement indicating that the demands and requests for new music have been growing rapidly from fans and the group believes that now is the right time. They further state that they have always been in the forefront of telling stories that glides across the beat through their music and Skwtta Kamp plan to continue their legacy with their growing audience.
Mama Akekho is produced by Jayhbee and is available for download on all digital music platforms as well as mobile networks.
Facebook Comments

ICYMI: Sho Madjozi Dropped A Short Film Yesterday Titled Trickshot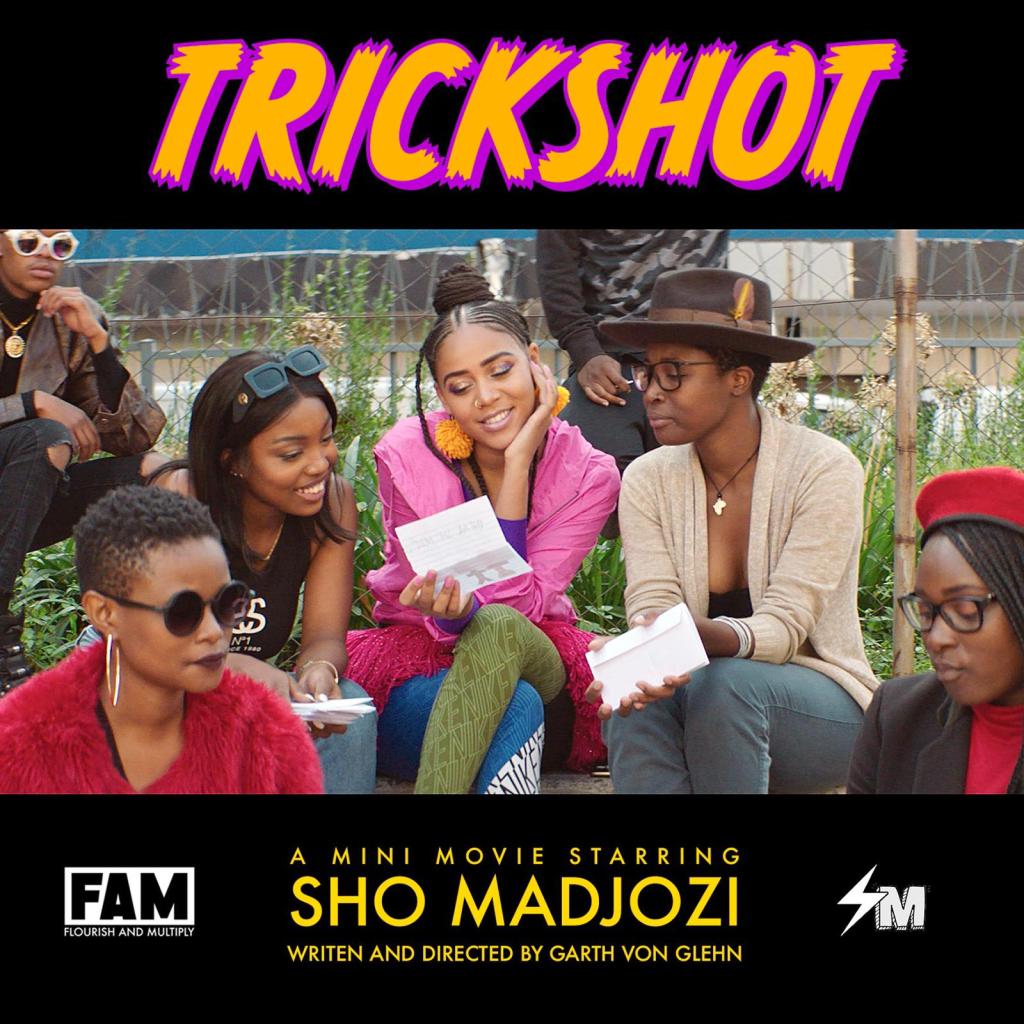 Sho Madjozi is a supernatural Tsonga empress in new movie Trickshot
Yesterday marked the release of Tsonga rapper Sho Madjozi short film Trickshot that features music from the critically acclaimed debut album Limpopo Champions League.
The film celebrates love and basketball and is being delivered on Valentine's day to her supporters as a gift of love. Sho Madjozi is currently in Charlotte, NC to participate in the NBA All-Star Weekend as an ambassador for NBA Africa.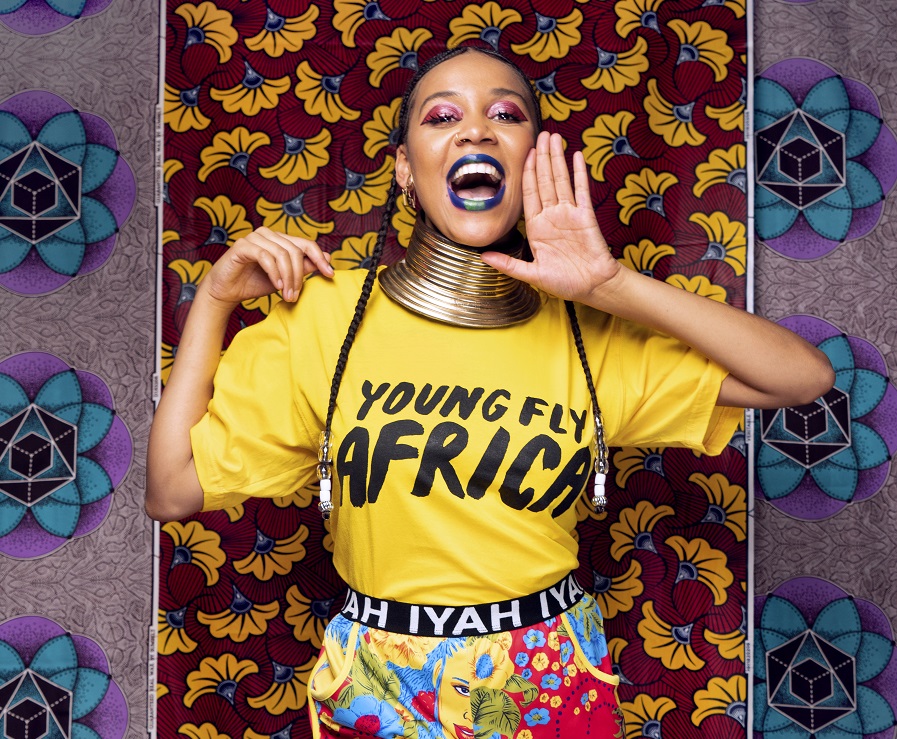 The film short, written and directed by Garth Von Glehn and starring Sho Madjozi, was shot in downtown Johannesburg. Glehn says:
"This is a film about a rural girl with special powers. Her powers exist for the most part undiscovered, but hints of them shine through in her superhuman accuracy, throwing all manner of things into weird and wonderful goals."
Best known for her Xitsonga lyrics and vibrant fashion, in December 2018 Sho Madjozi launched her debut album Limpopo Champions League. She also launched her debut clothing collection with Edcon Fashion in 22 Edgars Fashion stores in South Africa.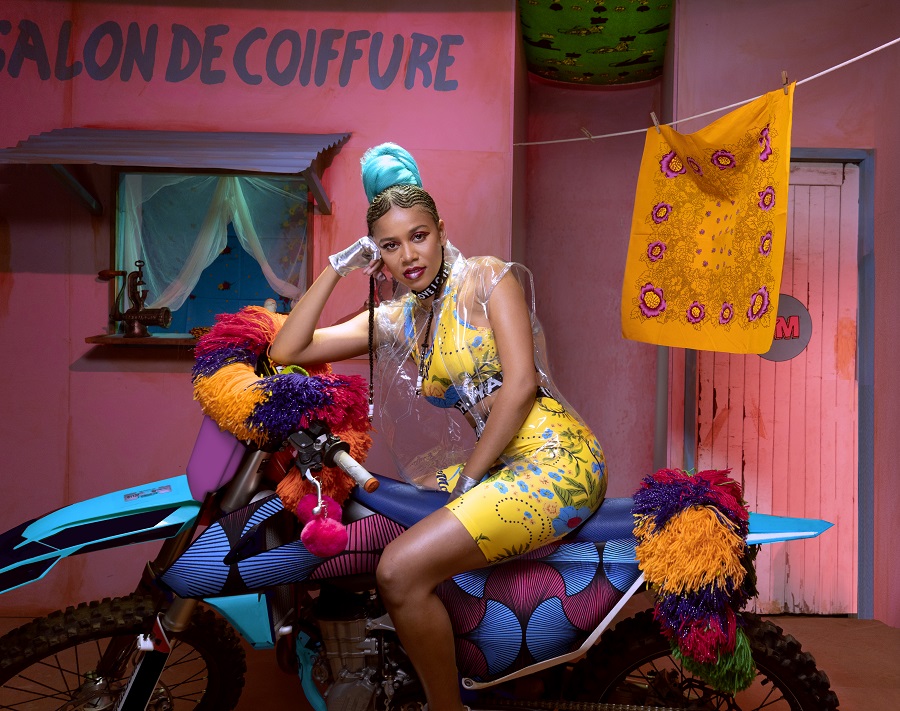 Limpopo's Champion's League is a celebration of being young and African
The debut album is aptly titled Limpopo Champions League. It's a 13-track album which sounds like a celebration of being young and African. The song Kona, in which Sho Madjozi sings that Tsonga people belong everywhere, is an exhilarating affirmation of her Tsonga culture.
While the lively track Don't Tell Me What to Do, is fun and talks about being a carefree African girl. Acclaimed Nigerian artist YCee is featured on party track Wakanda Forever.
Watch the short film below!
Facebook Comments