Somizi Bags Blk Opl Make Up Endorsement Deal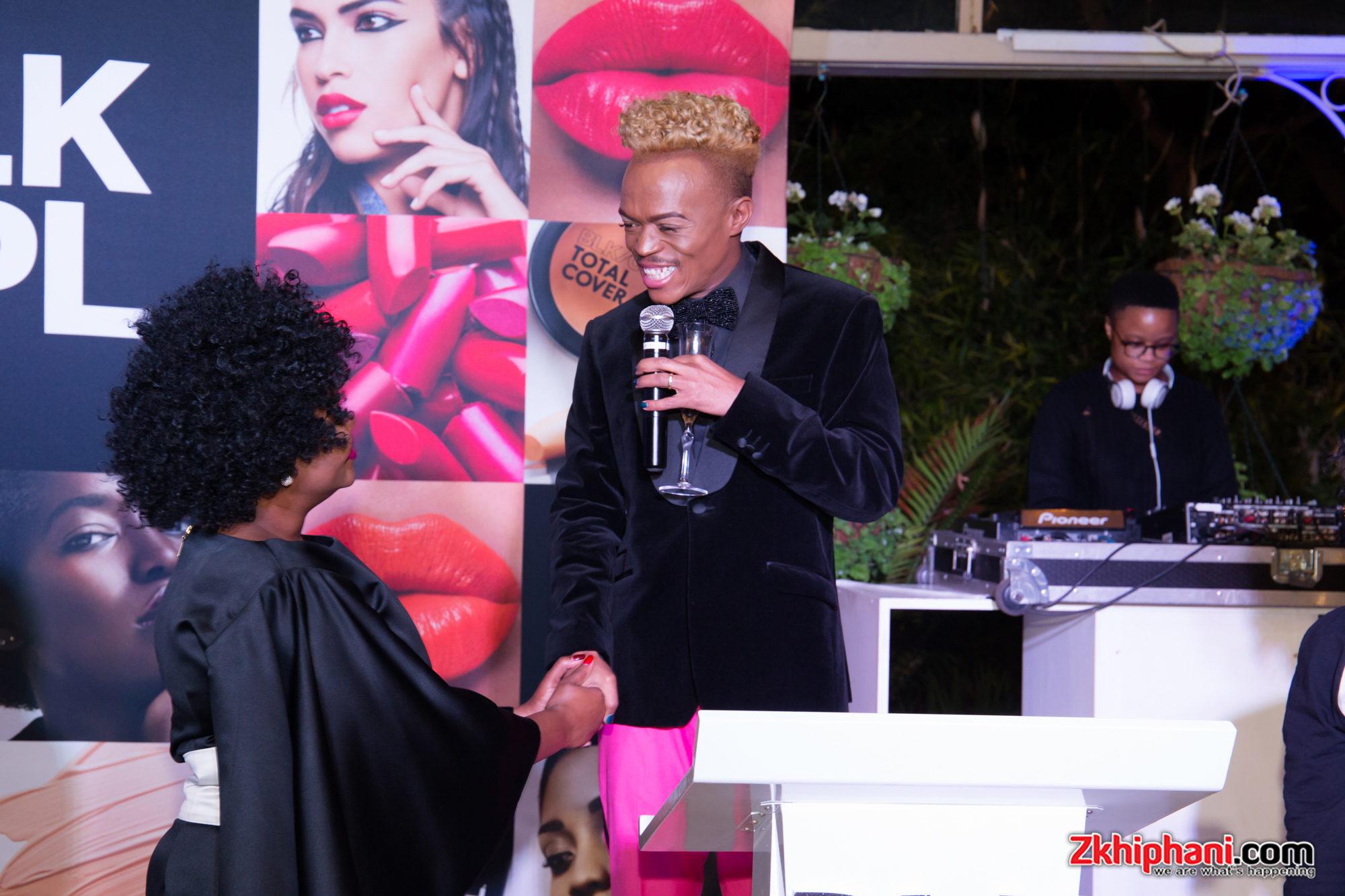 It is an almost frequent occurrence when big brands align themselves with celebrities. It has become what most celebrities strive for. Which is understandable – we all want to secure that bag. But this partnership, was nothing close to ordinary. Choreographer, Television and Radio Personality, Reality Show Star – the "splendicious" Somgaga bagged an endorsement deal with make up brand BLK OPL. The Black Opal brand is known for celebrating individuals with a "yellow skin undertone".
This partnership saw him becoming the first African male to be the face of a brand widely consumed by women. Either way, to most, including Busi Xaba – Head of Black Opal Marketing and PR, this partnership isn't completely out of the ordinary. Xaba explained that make up is not limited to women but everyone who has "fire".
"Be kind to everyone", Somizi said. This comes after he took attendees down memory lane to when he first met Busi. It started off as just another fan asking for a picture with him. He explained that he could have easily been rude to her, but he chose not to. "And here we are today", he added.
"We chose Somizi because he is confident and lively. He is comfortable with himself and also comfortable with wearing make up," said Xaba.
Boity Thulo and Dineo ranaka were some of the industry peers who came to support Mhlogo. Ranaka said she was proud of Somizi for bagging a make up deal while she was still trying to get a "lip gloss endorsement". Boity Thulo was just as excited for him.
Somizi shared that he is excited to show South Africa what he is working on with the brand, and his personal make up artist – Lwazi Blose Cele aka Diva Cadach, at this year's SAMAs – where he will be hosting the event yet again. He promises to bring more fire with several outfit changes and  "creative' make up styles.
Asking his fiance – Mohale Motaung to come closer, he shared that the brand will also be a big part of their wedding. Unfortunately to that event, we – the media, are not invited. "If you are waiting for us to get divorced, we will invite you to that one do not worry," Mhlongo jokingly added.
Facebook Comments