Yep you read it right. The proud makers of PlayStation, Sony have collaborated with popular fast fashion retailer, Zara to produce a PlayStation themed sneaker for kids.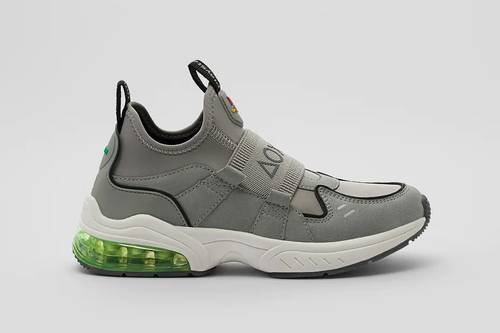 Although in recent years the Japanese tech company would normally approach brands like Nike to carry out such collaborations, this sneaker represents a divergence from that usual market.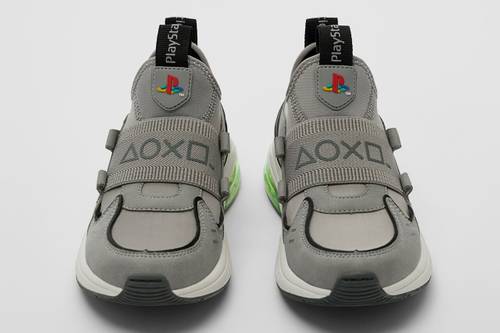 The sneakers boast uppers dressed in the PlayStation 1's signature colourway of grey with black trim. Additional inspiration from the gaming machine include the tongues which feature a complete colour PlayStation graphic as well as heels that reveal familiar PS1 "Power" buttons. Both the tongue and heel tabs arrive in black and further feature signature PlayStation text graphics. With no laces, these kicks incorporate a tick grey elastic stretch band that runs across the top area of the foot. The band boasts the iconic triangle, circle, X as well as square combo as seen on the PlayStation controllers. Lastly, for that added sense and feeling of comfort, the sneaker's heels incorporate "air" bubbles.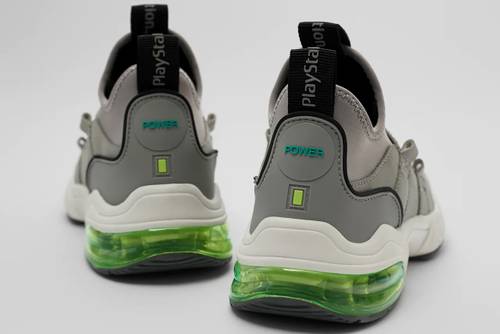 The Sony PlayStation x Zara sneaker dropped yesterday so make sure to keep an eye out for the shoe the next time you go shopping. It'll definitely get the kids excited.